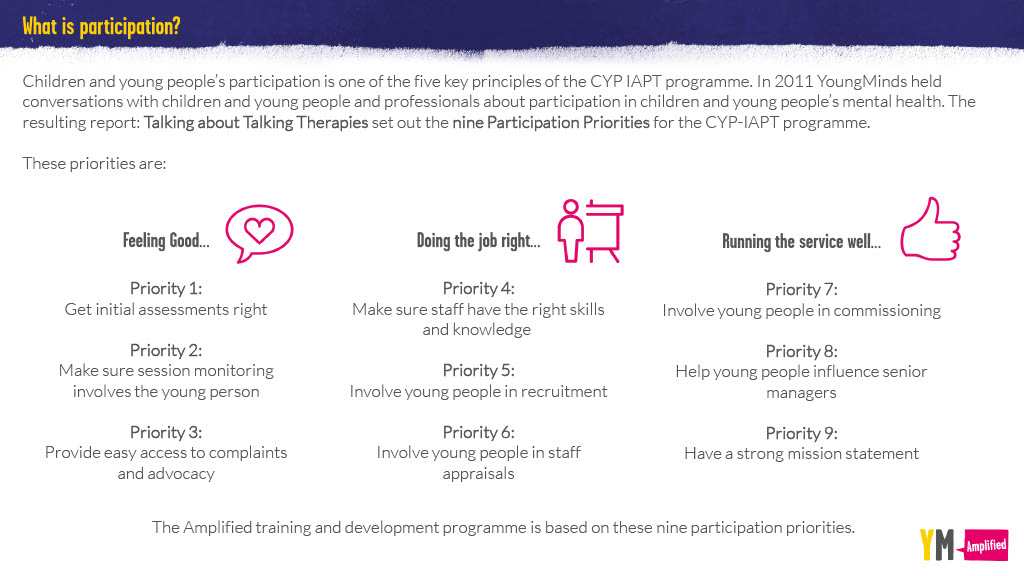 This is your guide to the basics of participation. What is it, what different types of participation are there and how can you use it in your work?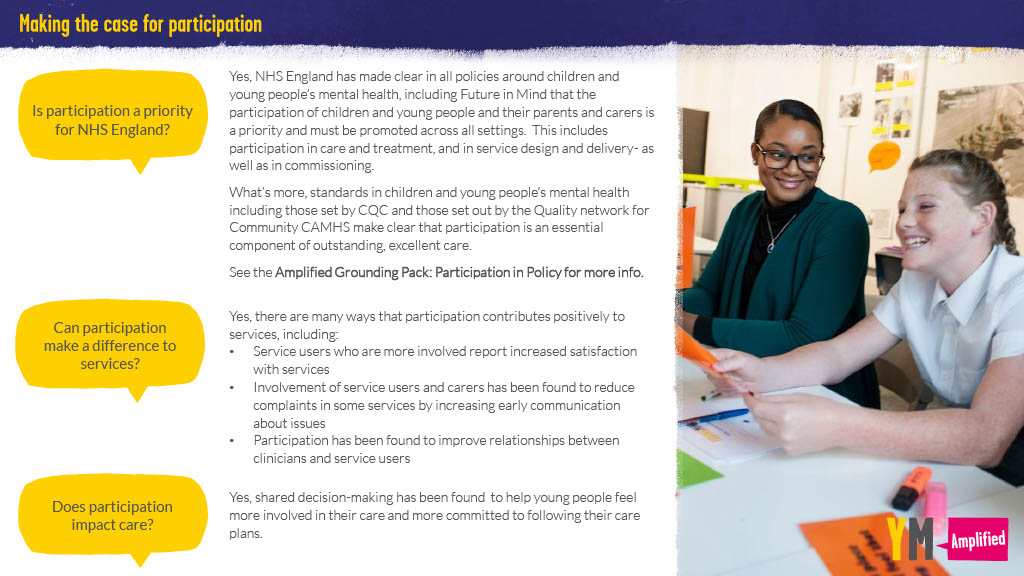 The case for participation
In this guide you can discover more about why participation is so important and how you can build a case for using more participation in your service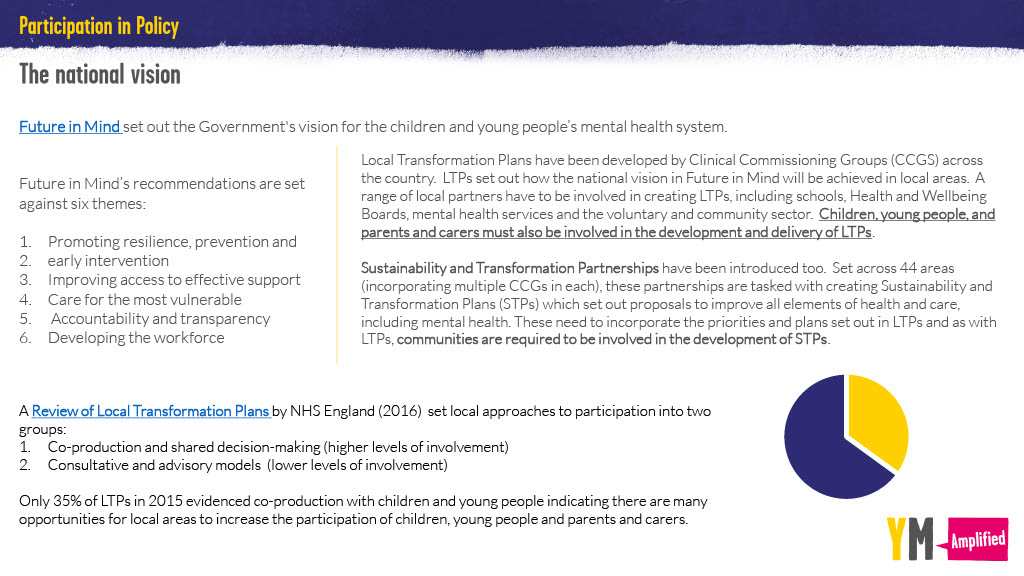 Find out how involving children, young people, parents and carers is supported by policy, legislation and guidance within the health and social care system
MindEd have developed free online training modules about participation which are available to everyone. They cover introductory topics as well as more detailed learning in bite-size sessions of 30 minutes each.