10 ways to celebrate the year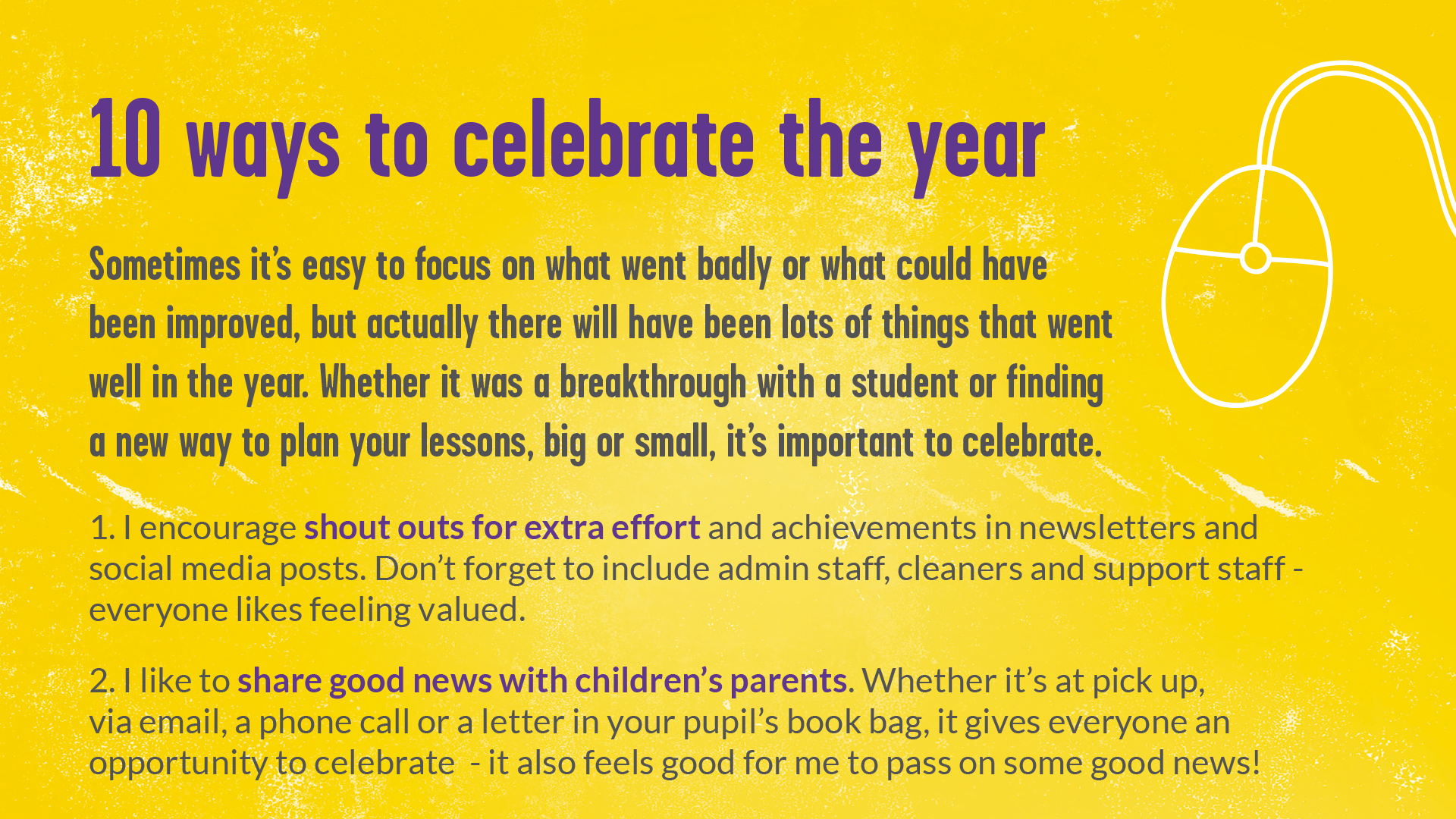 Sometimes it's easy to focus on what went badly or what could have been improved, but actually, there will have been lots of things that went well in the year. Pupils need to focus on those achievements, but it's also just as important for school staff. Here are some tips to help you celebrate your successes, big or small.
Celebrating achievements lesson plan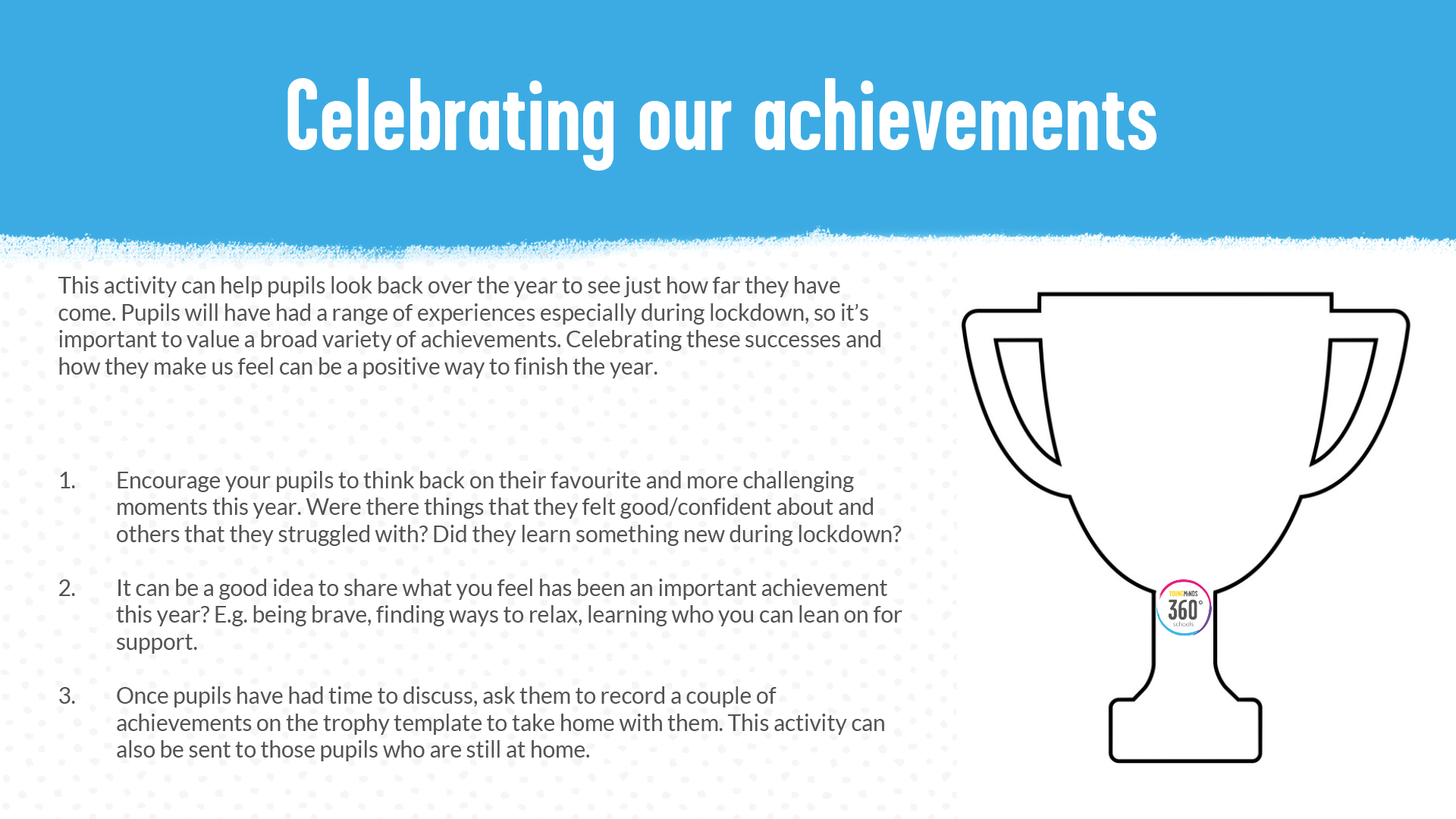 This lesson plan can help pupils look back over the year and think about their achievements. It might be something they felt nervous or worried about at the beginning of the year, but are confident with now. It's a good idea to make this discussion as broad as possible so that pupils are encouraged to value achievements about how they cope and find support, rather than just academic success.
Preparing your pupils for the summer holidays