The Big Young People's Survey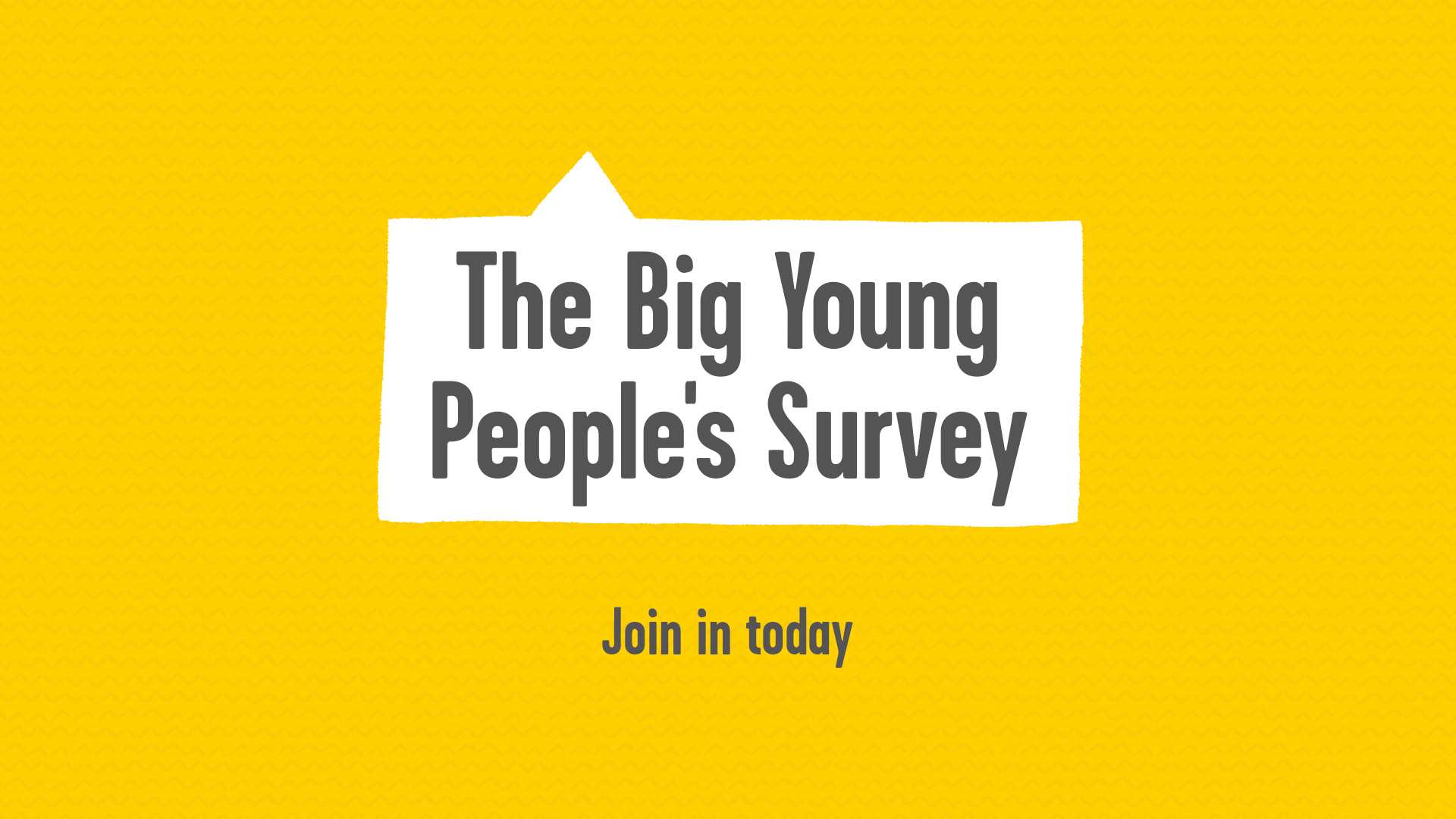 There's so much going on in our lives, and in the world, that sometimes, it can all feel a bit hard to deal with. But we believe everyone deserves to feel good and hopeful about the future.
With our friends at wagamama, we're having the biggest conversation ever with young people about what society needs to do differently. And we can't change things without you.
No one knows what life is like for you better than you do, so tell us what's on your mind, what's been bothering you lately, and what would make you feel better about life. It can be anything – what you've got to say is really important to us.
Take part in our survey and have your say on the big issues that affect your life and how you feel. Be part of the change and help us start something amazing.
Frequently asked questions about the survey
Because your voice matters. No one knows what life is like for you better than you do, so we need you to tell us what's bothering you and what needs to change. We can't do this without you. 
The survey will take around 10 minutes to complete.
You need to be aged between 13 – 25 to take part in the survey.
Yes, you need to take part and complete the survey by 13 December.
Unfortunately, if you are over 25 you can't take part in this survey.
We know that our young people are struggling, and something needs to change. And we think the best people to tell us what needs to change are our young people themselves.
You can share the survey with your children or on social media to help us reach as many young people as possible.
Our friends at wagamama are giving away 1000x £10 gift cards plus the chance to win wagamama for a year if you fill out and complete our survey.
Read more about the terms and conditions below.
Join in today
Your voice matters. Take part in our survey and help us start something amazing.
Prize draw terms and conditions
The prize draws will be administered by YouthSight, The Woolyard, 54 Bermondsey Street, London, SE13UD, on behalf of YoungMinds and wagamama.
The prize draw will take place at the end of the fieldwork period. The fieldwork period will end by the 20th December and the prize draw will take place on the 22nd December.
The prizes available are 1000 x £10 wagamama gift cards, and 1 x jackpot prize of a year's worth of wagamamas.*
*£150 a month for 12 months
You will qualify for the prize draw if you complete the survey you have been invited to take part in, and choose to share your personal details when prompted in the survey.
Each completed survey will be assigned a number, through which the winners will be identified using a random number generator. Each entry has an equal chance of winning.
The winners will be notified by an email sent by YouthSight.
The gift card will take the form of a voucher code embedded in the email.
The voucher code can also be redeemed for online click and collect orders, as well as take out orders when paid for in restaurant.
This voucher code may not be exchanged for cash. No change will be given but the balance may be applied for future purchases.
This voucher will expire 13 months since last use e.g. card activation, purchase, top up, or refund. At expiry, any remaining balance will be lost.
Voucher codes cannot be returned or refunded except in accordance with your legal rights. Please protect this voucher code and treat it as cash. It cannot be replaced if lost, stolen, or damaged.
For enquiries, email [email protected]
The promoter accepts no responsibility for entries that are lost or delayed for any reason.
Entry into the prize draw is deemed acceptance of these terms and conditions.