Being diagnosed with schizoaffective disorder was scary because I had never heard of it before and didn't know anybody else with it. But after researching it, everything made sense, and I wasn't as scared anymore. If you have a mental health diagnosis, it's important to remember that your diagnosis doesn't define you.
Life with schizophrenia can be quite difficult. I have phases when I don't want to have a bath because I feel as though people can see me. However, I am learning to manage and my life is almost on track now.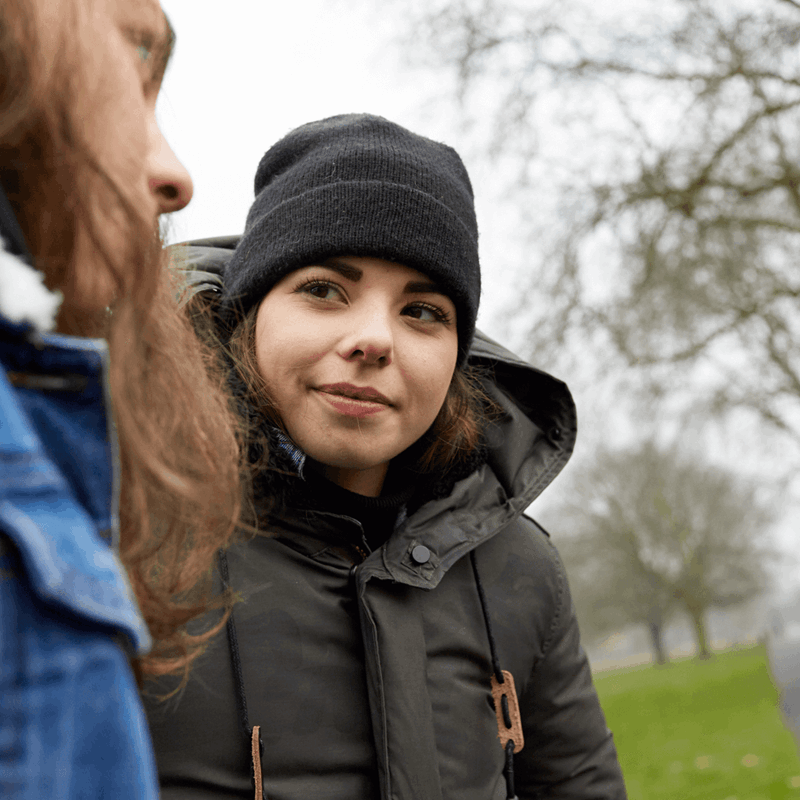 I still battle with a variety of hallucinations and delusions every day. But instead of hoping for a cure, it is better for me to see recovery as learning to live a life alongside my condition.

It helps hugely that I have a brilliant family and care team who have supported me throughout. I am gaining more independence, learning to drive, and learning to live with my lifelong condition.

I doubt I will ever recover but with Clozapine and support from my family, my mental health team, and my psychiatrist, I can learn to live and thrive with schizophrenia.
Real stories about schizophrenia
Psychosis is scary and can take so much from your life, but it is important to know that you are not alone and that there are always people who want to support you.
More information and support
Whether you love the page or think something is missing, we appreciate your feedback. It all helps us to support more young people with their mental health.
Please be aware that this form isn't a mental health support service. If you are in crisis right now and want to talk to someone urgently, find out who to contact on our urgent help page.
At YoungMinds we take your privacy seriously. If you'd like to read more about how we keep the information we collect safe, take a look at our privacy policy.