Tom Madders' tribute to Oli
If you find this content difficult to read, or you are struggling and need support, we have advice that can help, as well as information about helplines that can get you the support you need. Whatever you're going through, you are not alone.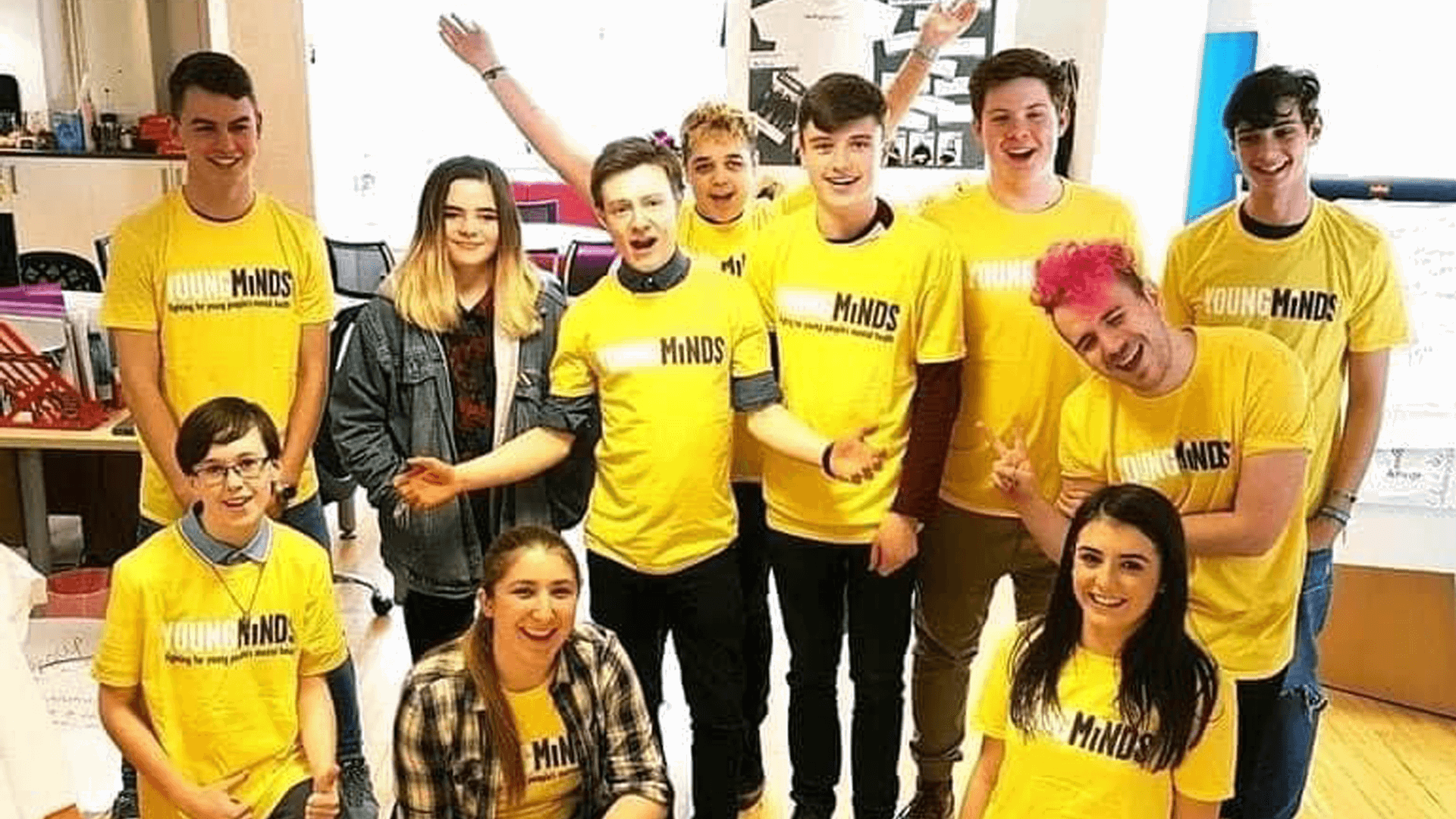 I first met Oliver, or Oli as I knew him, at a training weekend for a new group of YoungMinds Activists. It was one of those weekends where everything was almost impossibly perfect.
Activist training weekends will always be one of the best things about my job but this one felt extra special. The group of young people, from all over the country and with all sorts of backgrounds and experiences, seemed to find an almost instant friendship and trust in each other. The sun shone down on our little courtyard balcony and streamed through the windows throughout. I can close my eyes and be taken back in an instant. One of the young people we met that weekend was Oli.
He was someone who everyone bonded with from the off. An unassuming and thoughtful presence, who just oozed kindness and joy.
There's a part of the first day, where we ask the young people to prepare something about their story. What made them apply? What makes them so passionate about changing the world for others like them? Oli's testimony was so powerful. He talked, with a heart-breaking kind of matter-of-factness, about the time he'd attempted suicide less than a year ago and been sectioned. About how much pain he'd held onto, not feeling able to get help. And about the help he did receive, mainly from his family, that had meant he was now in a position to advocate for others – and he was fully committed to doing so.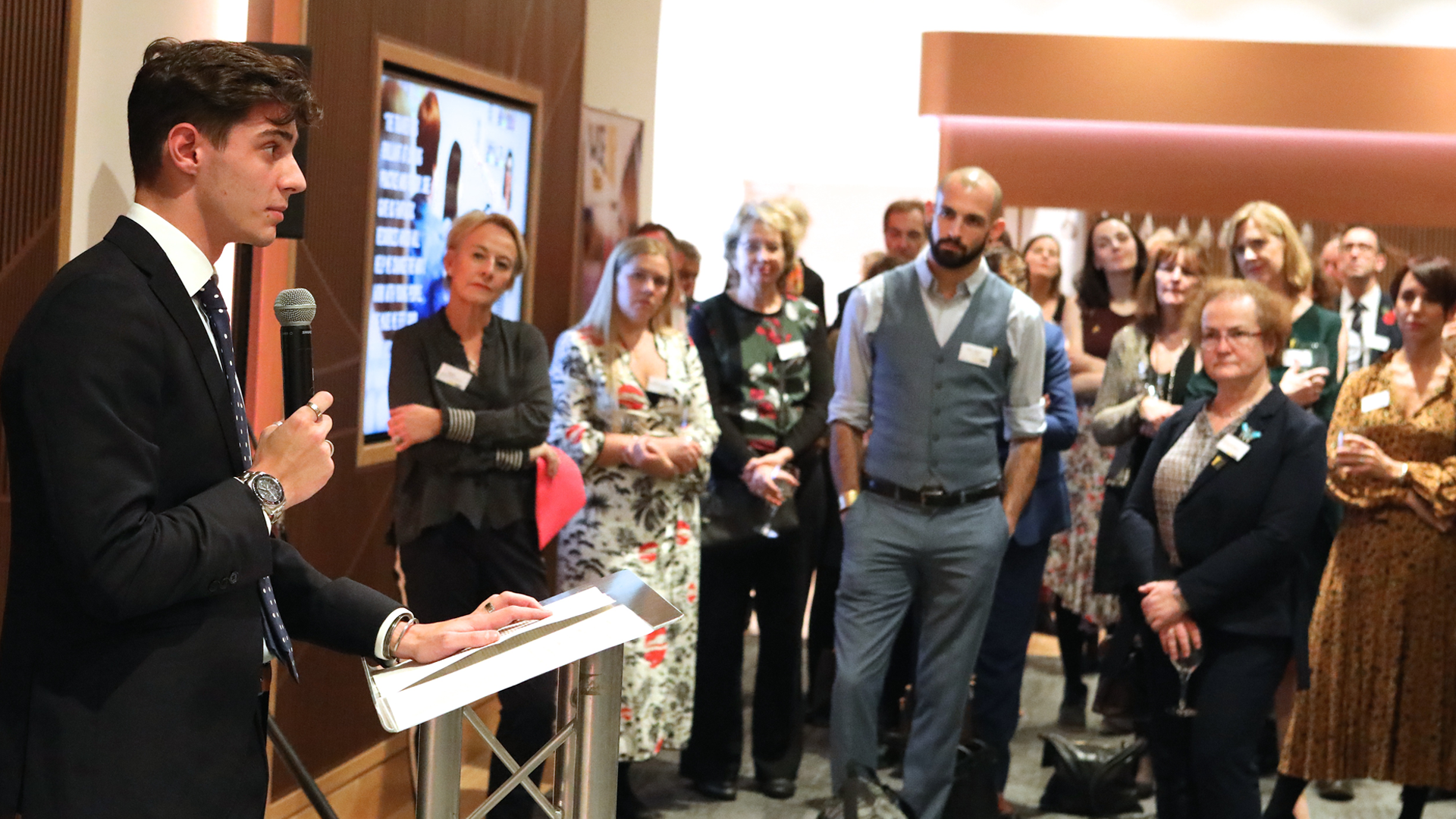 Oli took on his new role with unswerving dedication, driven by his passion for justice and change. He gave courageous interviews to national newspapers. He worked with his colleagues to create ground-breaking campaigns like #OwnYourFeed. He spoke fearlessly at large events, including one reception with well over 100 people present, about his experiences and the change he wanted to see. He was also a brilliant ambassador for workplace wellbeing, and his talks became a mainstay of the internal mental health awareness programme at PWC, where he worked for some time.
Without doubt, Oli's actions – his courage in wanting to turn his own darkest moments into something positive for others – have inspired and changed the lives of many thousands of young people going through a difficult time themselves.
Oli died last summer in tragic circumstances. This week, his friends and family will be gathering to remember this astonishing young man and all of the good that he did in the world. We are all still in grief, in shock and in disbelief that he has gone. We feel the joy and the good fortune that we were able to know him and the utter devastation that his untimely death has brought. We send all of our love to his loving, brilliant family.
I will always remember my conversations with Oli. He had a great sense of humour and also had this inner wisdom and strength, that I suppose his harder experiences will have helped him develop. To be in his company would be to feel calm, at ease and at peace. No matter the circumstances, my day would be brightened by an interaction with him. We all miss him deeply.
Oli had many, many great friends here at YoungMinds. Here are some tributes, in the form of letters, from just some of them.
Rest in Peace, Oli.
Tom
YoungMinds staff and Activists' tribute to Oli
Staff and Activists share their memories and messages to Oli.
Dear Oli,

A memory I have of you is sharing our stories on the day we met, realising that we had so much in common and feeling that I truly belonged somewhere. Those training days were filled with hope and love and I will cherish them forever.

I feel lucky to have been able to share these moments with you and to have been able to share the bond that we have as Activists. I wish that we could have shared more of these moments and continued to grow this bond that we shared.

I hope that you have found peace and can see the impact you have had on so many people, those that you met and those that your words inspired and helped all around the country.

Thank you for bringing your smile to our lives and providing such strength and hope with your courage. I feel so lucky that our paths crossed in the way they did. We miss you.

Love,
Dear Oli, I remember the conversations we used to have, laughing, crying, talking about life. Whatever it was we made that time – thank you so much. I feel incredibly lucky to have been able to call you my friend. You have a beautiful soul, full of kindness empathy and compassion. I'll miss you incredibly much, but what is grief if not an expression of enduring love and friendship. Thank you for being my friend. Love,

Dear Oli, Thank you for always being your cheeky, funny self and for inspiring me to write my first blog post and being so supportive when I needed a shoulder. Your passion for change and love for Liverpool (Chelsea are better) were unmissable. Your smile and your personality would light up the room but now your star lights up the sky. Love and miss you,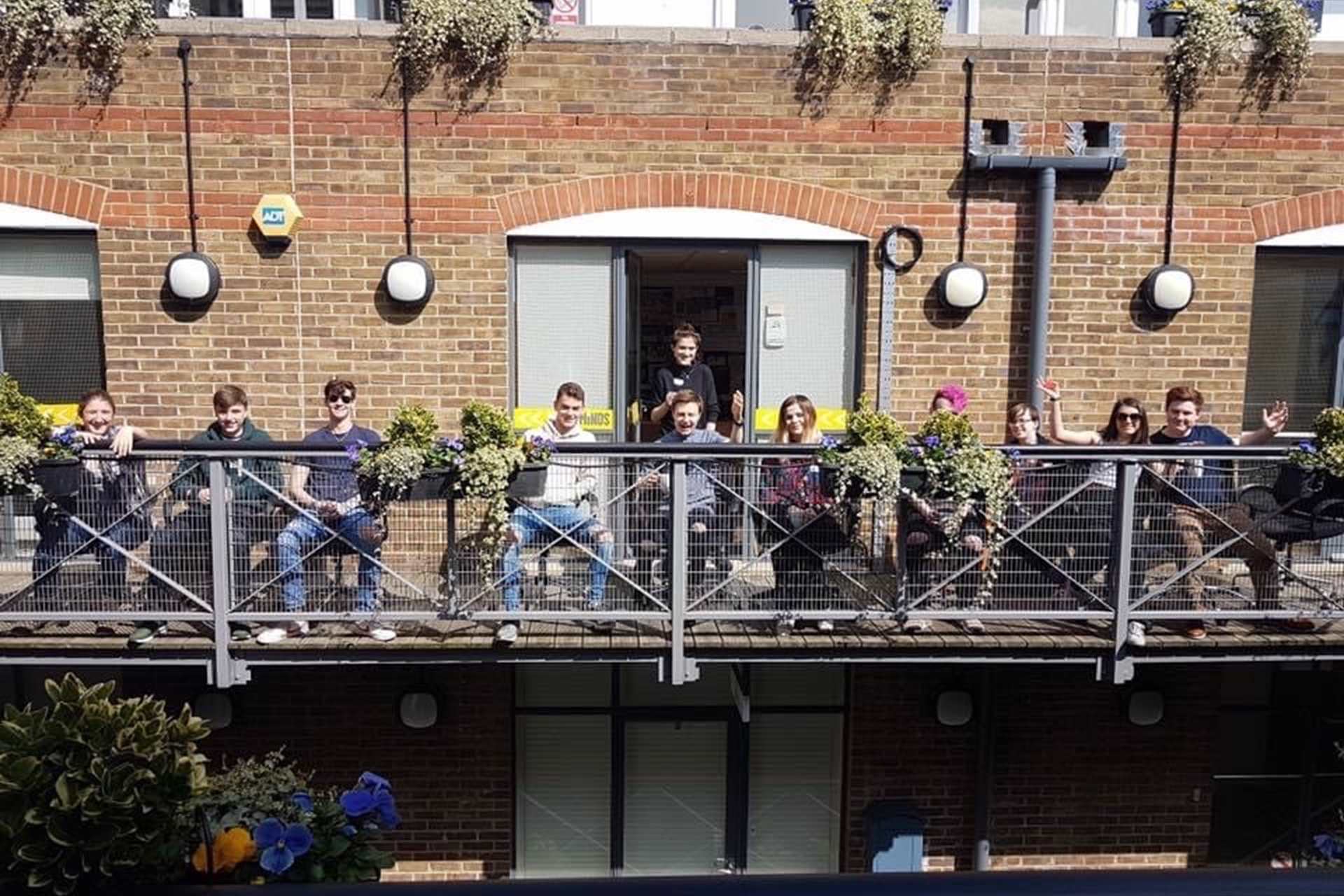 Dear Oli,

I wish you could've seen how loved you are. From the first day we met at activist training I thought you were brilliant, kind, clever and driven. Your ambition in what you did and in helping other people inspired me so much and I admired your strength. I remember your smile and laugh being really infectious and lighting up the room.

There isn't a day that goes by where I don't think about you, or see things that remind me of you. You live on through not only our memories, but everyday things. Whenever I see the colour yellow I think of you – not only through YoungMinds but as the colour of the sun – the colour of warmth and happiness – which is what you brought to this world – and what you left it with.

Love,
Dear Oli, There seem endless words to sum up what it was like to work alongside you. We went together one evening to a fundraising gig where, in your suit and tie, you spoke openly and honestly and with such clarity about what it meant to be you. You were always so generous in what you gave of yourself. Afterwards, we sat outside by the water and watched as the current flowed and we spoke in depth about you and your life. Just like with all our young people, you always gave us reminders of why we keep doing the work we do. Another time, we were stood in our office kitchen eating pizza and you were reflecting on training for a marathon, your face wide with excitement and laughing with us all about how the rest of us could barely run to the other end of the room. I know there were times of darkness for you, but we want you to know how deeply loved and cherished you are by your YoungMinds community. You will always be a part of us and as we grieve you this weekend and every day onwards, we will use your beautiful dedication to continue the work. With love and care,

Dear Oli, A memory I have of you is very quietly but confidently bringing the room together wherever you were – and in any place you spoke up and spoke your truth. I feel angry we won't get to celebrate together with you in your activist community anymore. I wish I could have let you know just how loved you are when you were in a moment of despair. I hope that there is peacefulness and light wherever you are. Thank you for being nothing but your beautiful self. Love,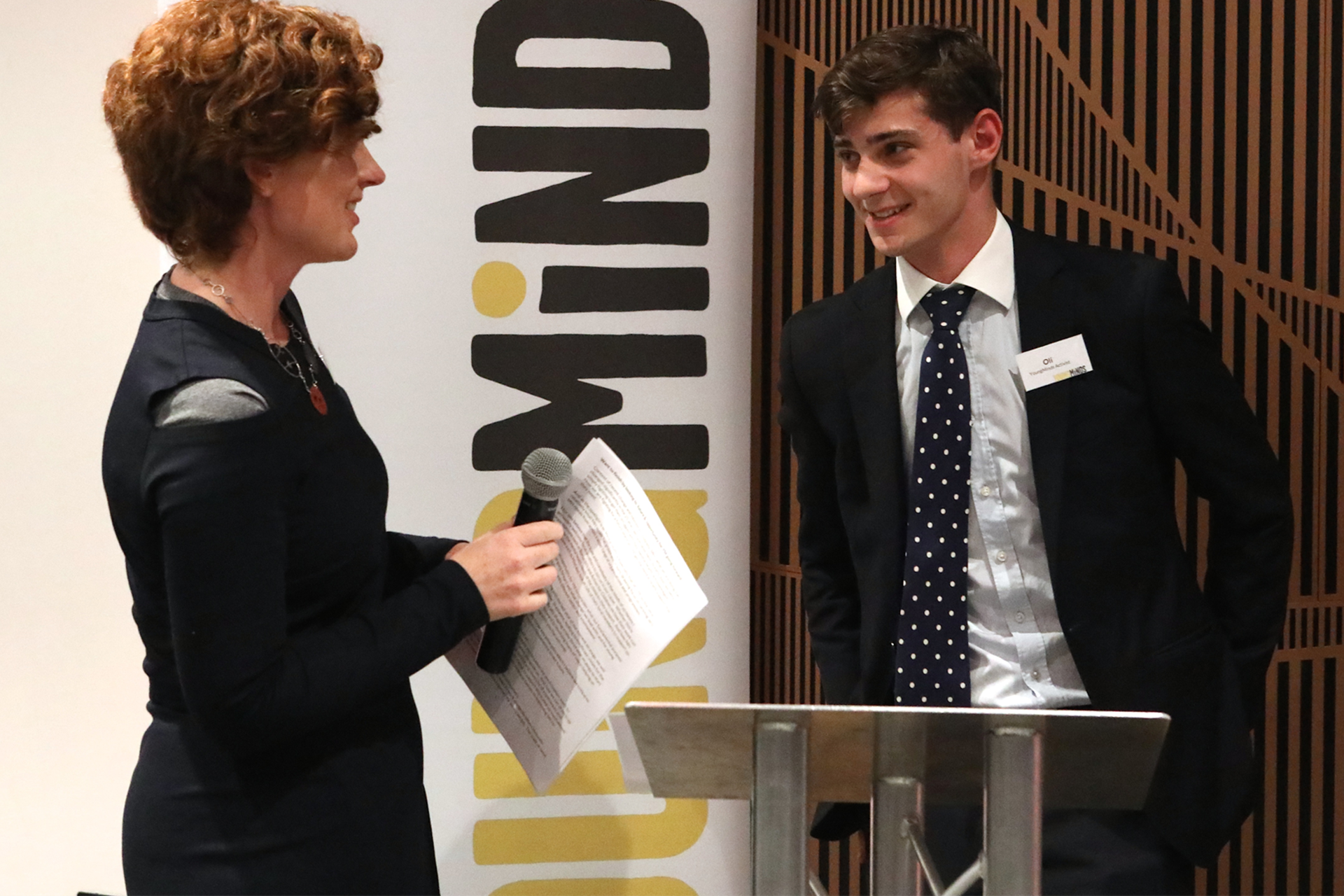 Dear Oli,

A memory I have of you is drinking veuve. I feel like I wish I had reached out before it was too late. I've admired you from afar and kept up with your life through social media, and seeing you move to London with your apprenticeship is partly what made me consider one.

I remember when I got the offer I thought we could go for drinks together after work, I've raised a few glasses in memory to you (and I can't drink veuve without thinking of you as I have a really vivid memory of you posting a photo with a bottle and at the time I thought 'good taste, another thing we have in common'). We ran our lives in parallel with so many similarities (we even learned to surf in the same place).

You were a few years older, which, at 15, felt a big gap, but I think of you as the friend I never got to experience living in London with as I think we would have got on really well and had some fun nights out (I was at silent disco last night - I remember seeing you at one pre-Covid).

I wish you had known you could have called me or anyone. I hope you get to run a marathon wherever you are. Thank you for teaching me to embrace life, and to do things in the moment (instead of coming up with reasons to wait).

Sending hugs and love to you, wherever you are,
Remember, you are not alone. If you are struggling, here are some services that offer confidential help and support without judgement. 
If you're under 19 you can confidentially call, chat online or email about any problem big or small.

Sign up for a free Childline locker (real name or email address not needed) to use their free 1-2-1 counsellor chat and email support service.

Can provide a BSL interpreter if you are deaf or hearing-impaired.

Hosts online message boards where you can share your experiences, have fun and get support from other young people in similar situations.

Whatever you're going through, you can contact the Samaritans for support. N.B. This is a listening service and does not offer advice or intervention.

Offers online information as well as helpline support to under-25s about anything that's troubling them.

Email support is available via their online contact form.

Free 1-2-1 webchat service and telephone helpline available.

Opening times:

4pm - 11pm, seven days a week
Thanks for sharing your story YoungMinds staff and Activists