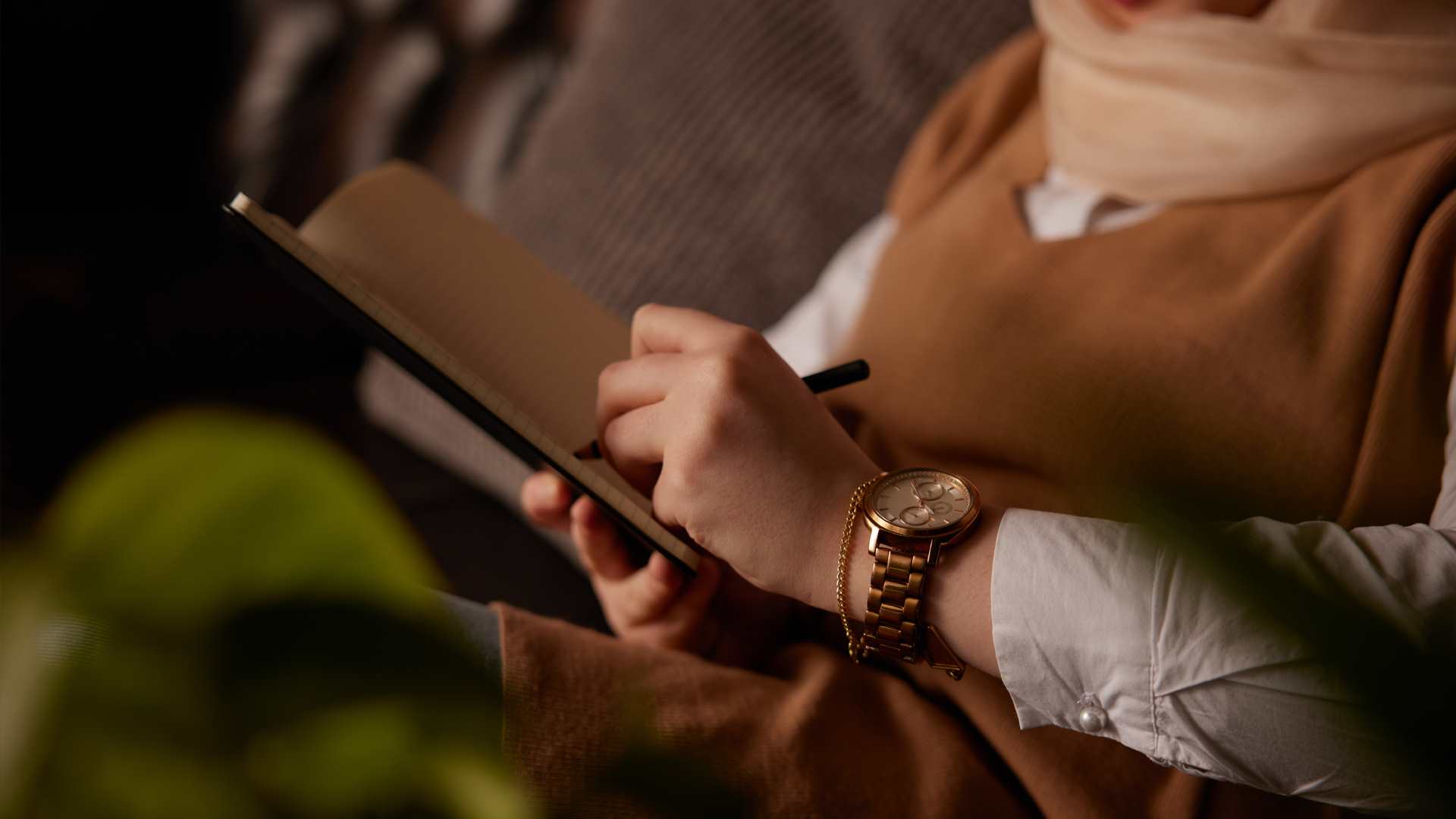 At YoungMinds, we know how important it is to hear stories from those who've been through the same thing. That's why we give young people the opportunity to put their experiences in writing and online. We want to share their stories with others to help build a future where no young person feels alone with their mental health.
Take a look at some of the stories, blogs and zines, created by some of our writers.
The Writers Programme zine
Every year, the participants on our Writers Programme work towards creating a zine full of stories, creative writing pieces, imagery, and illustrations.
Created by the young people on our Writers Programme 2022-23, our most recent zine is titled 'This is Our Story'. The group worked together to plan, write and design this zine, and their contributions include blogs, poetry, interviews, photography and illustrations.
You can browse through the zine below, or view a plain text version.
If you would like to receive a physical copy of the zine, you can request one via the form below.
At last, I can recognise myself, and I am proud of myself for making it this far.

I have multiple outlets for when I'm stressed or life seems miserable, but art is my constant and my words are my superpower.

My idea of 'being a man' when I was 17 left no space to wrestle with my mental health, let alone be affected by the negative aspects.

By reaching out, I now have a bigger support system than I could have ever imagined.
Showcase blogs
We have blogs on a range of topics, all written by and for young people. These are some of our most popular blogs, which have helped thousands of young people to feel less alone.