Topics mentioned: feeling alone and misunderstood, self-esteem
Author: Laura, 21
About: Dating can be difficult for anyone, but it may be even harder if you struggle with your mental health. Laura shares her experience and advice.
Dating can be stressful. The constant debate in your mind as to whether or not the other person is interested in you or if you are into them, the insecurities that reveal themselves at the wrong time, and the highs and lows that come with it all. Trust me, I've been there. But from my experience, these stresses are elevated when you are dealing with a mental health condition.
I hope that some of you can relate to this post and find comfort in knowing that you are not alone – everybody has their own experiences and struggles that they bring with them when getting to know somebody new.
I think everybody doubts themselves at times, especially when it comes to dating. Whether doubting your own attractiveness or doubting your feelings for the other person, this is totally normal. But my mental health condition elevates this doubt to a whole new level.
I am improving; however, my worst days include me doubting everything from my academic ability to my dating life. I find it difficult to fully let somebody into my life as I doubt their intentions and I doubt my own self-worth, which means I sometimes find myself pushing people away as a result of my mental health condition.
I find it difficult to fully let somebody into my life as I doubt their intentions and I doubt my own self-worth.
Past experiences creeping in
Everybody has gone through things when it comes to dating – people have experienced awkward dates, rejection or simply the feeling of falling out of love with someone (many of us will have been there). Personally, my past experiences have contributed to my self-doubt when dating somebody new.
There are times where I feel as if I'm not good enough or that the other person will get bored of me, which sometimes causes me to not even try. I think that these feelings are normal, but they can be a lot more intense when you have a mental health condition.
It appears that a common theme within this post is that everybody experiences struggles when it comes to dating. However, these problems are heightened, from my experience, within those who have a mental condition.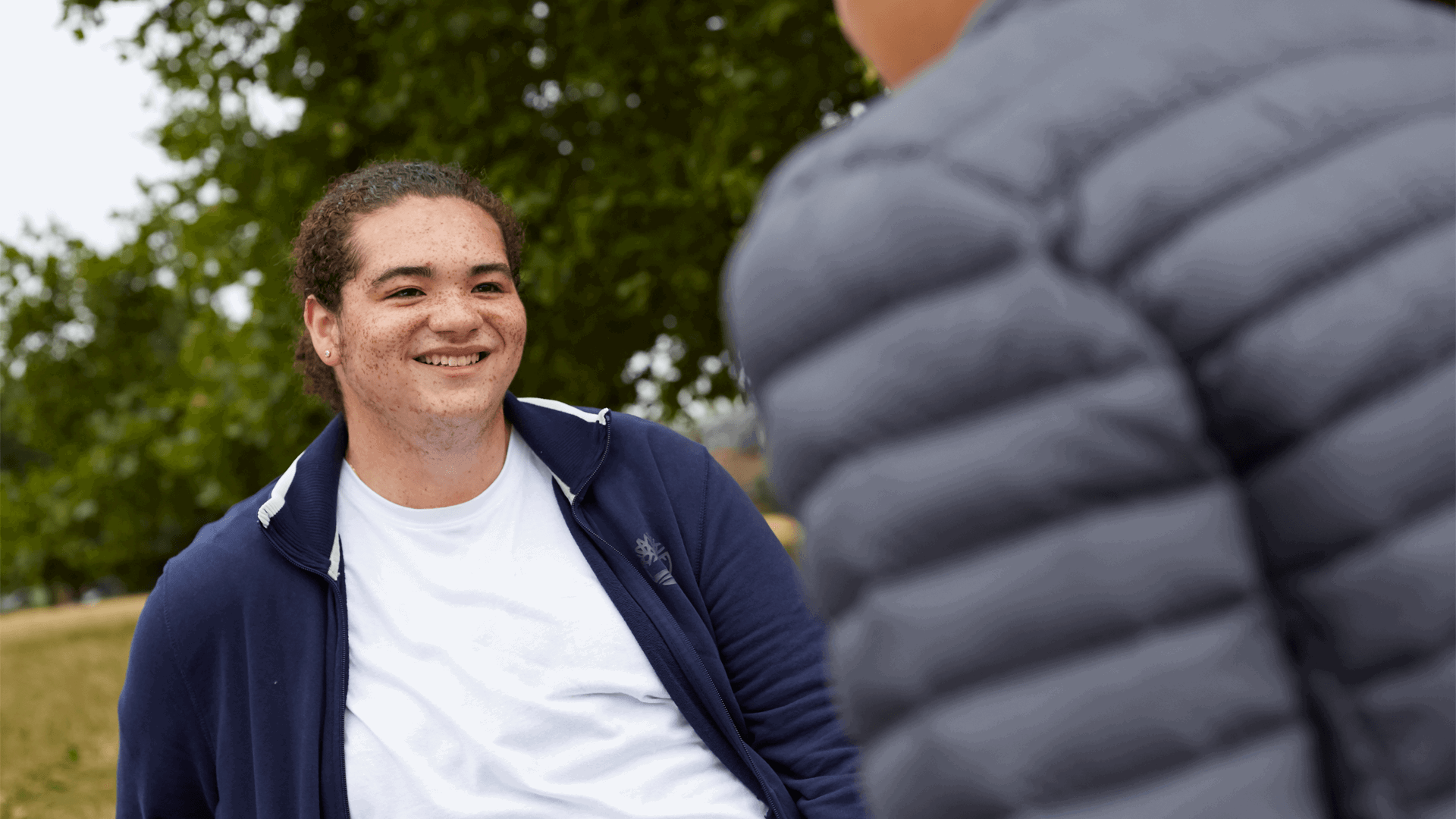 I think the best advice that I can suggest is to realise your self-worth and appreciate yourself more - try to be the person that you would like to date, i.e. try to be a positive influence on the other person and do not accept anything less back.
Realising your self-worth and understanding how amazing you are will help you attract the right person for you, and when the right person comes along your doubts and insecurities will decrease.
The person you date or end up in a relationship with should build you up and support you through your mental health struggles – never feel as though you are any less worthy of being in a relationship because of your mental health condition.
Everybody deserves to be loved and it's just about waiting to find somebody who loves you for you, which includes your mental health condition. So, if you ever feel as though your mental health struggles make you less attractive or less worthy of love, remember this: you are enough as you are.
Never feel as though you are any less worthy of being in a relationship because of your mental health condition.
More information and advice
We have tips and advice to help you find the support you need. Take a look at our guides.
However you're feeling, there are people who can help you if you are struggling. Here are some services that can support you.
Offers online information as well as helpline support to under-25s about anything that's troubling them.

Email support is available via their online contact form.

Free 1-2-1 webchat service and telephone helpline available.

Opening times:

4pm - 11pm, seven days a week

If you're under 19 you can confidentially call, chat online or email about any problem big or small.

Sign up for a free Childline locker (real name or email address not needed) to use their free 1-2-1 counsellor chat and email support service.

Can provide a BSL interpreter if you are deaf or hearing-impaired.

Hosts online message boards where you can share your experiences, have fun and get support from other young people in similar situations.

Provides information about local counselling and advice services for young people aged 12-25.

Just put in your location and what you need help with into their 'Find help' search, and see what services are available in your area.
Thanks for sharing your story Laura, 21