What is grief?
It can be extremely difficult when you lose someone or something important to you. Whether you've lost a family member, a friend, a pet, or any other significant person in your life, you may feel a whole range of emotions. Grief is an emotional response to this loss. It is a process rather than an event and it can affect how you feel physically, mentally and socially.
You might be grieving because of:
the death of a family member, like a parent, grandparent or sibling
the death of a friend, or someone you knew at school, college or university
the death of someone you work with
the death of a trusted adult in your life, such as a sports coach, faith leader or teacher
the death of someone by suicide
the death of a significant public figure, like a celebrity or someone you follow on social media
a change in a relationship
an illness of someone close to you, like cancer or dementia
the loss of a relationship, like someone moving away or no longer being in your life regularly
the loss or death of a pet animal
Whoever you have lost, you need time and space to grieve and come to terms with their death.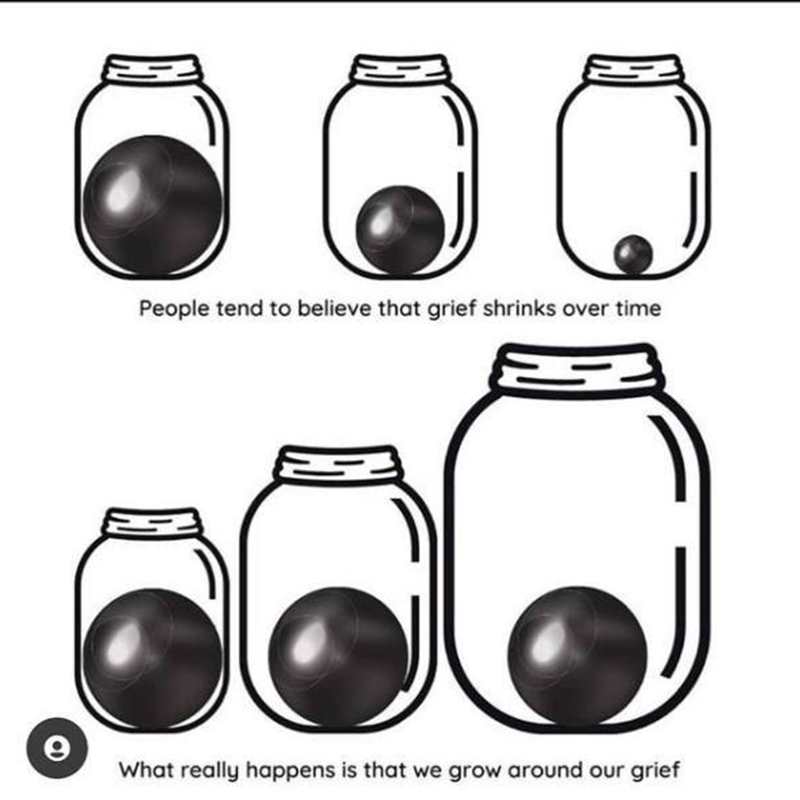 We all grieve differently
There's no right or wrong way to grieve and everyone grieves in different ways. You might feel angry, sad, depressed, guilty, relieved, or any other number of emotions. Or you might be numb and not feel anything at all. However you're feeling is okay and is a normal reaction to losing someone.
Because we all grieve differently, how you react might be different to how other people around you react. For example, the way you grieve might be influenced by your culture, beliefs, or how your family and community understand loss. Your grief might also be influenced by what you feel others expect of you, but it's important to remember that however you're feeling is valid – there's nothing wrong with you if you don't react to loss the way others do.
While it's important to look after yourself when grieving, it's also important to be sensitive to how other people are grieving and accept that everyone's experience is unique.
Remember, too, that grief can come up at any time. There might be some occasions when you are expecting it, like when you experience one of many 'firsts', such as your first holiday or birthday without that person. Or these feelings might catch you unaware sometimes. It might be that you don't feel anything for a while, and then experience delayed grief. All of these experiences are normal.
In this video, our Activists share their experiences of grief.
Symptoms of grief
There are a mixture of emotions and responses associated with grief and you may feel all, some or none of these. However you're feeling, your feelings are valid and you are not alone.
You might feel:
shock
panic
sadness or depression
fear or anxiety
guilt
relief
numbness, or nothing
concerned with your health or other people's
abandoned
You might also experience physical symptoms of grief, including:
crying, often when you least expect it
aches, pains and headaches
loss of appetite
fatigue or difficulty sleeping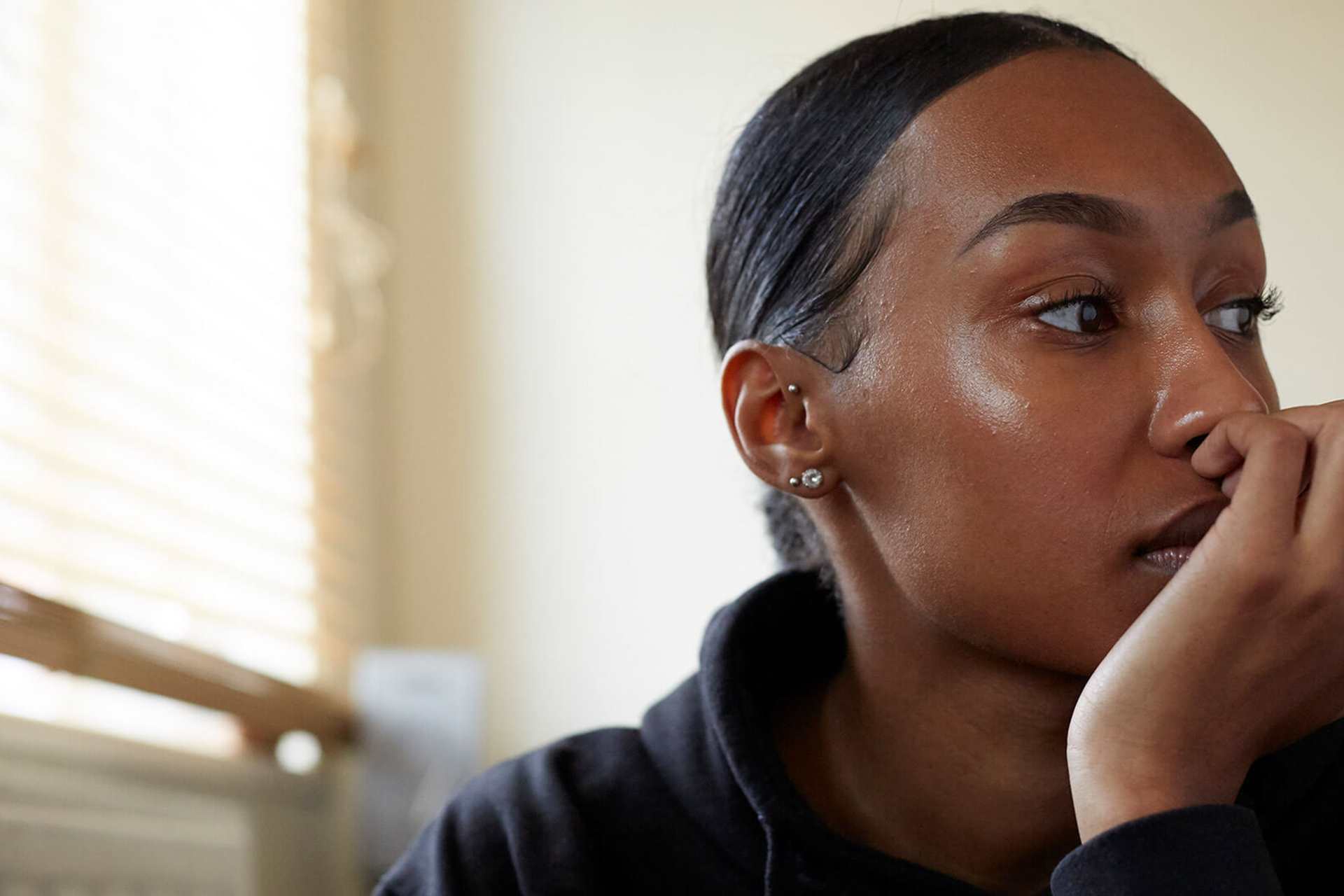 Feelings of guilt and anger
Some people may feel guilty, or like it's their fault. But remember, the loss you have experienced is not your fault. And if you stop feeling sad or in pain, it does not mean that you've stopped caring. You are allowed to feel happy, find enjoyment in things and move forward in your life, and it is not a sign that you don't care enough for the person you have lost.
You may also feel angry, especially if you felt certain choices were taken away from you, such as not being able to visit to say goodbye. You may particularly feel angry if you lost someone during the Covid-19 pandemic. But remember that nothing you said or did caused - or could have changed - what happened, and it is not your fault.
Working through your grief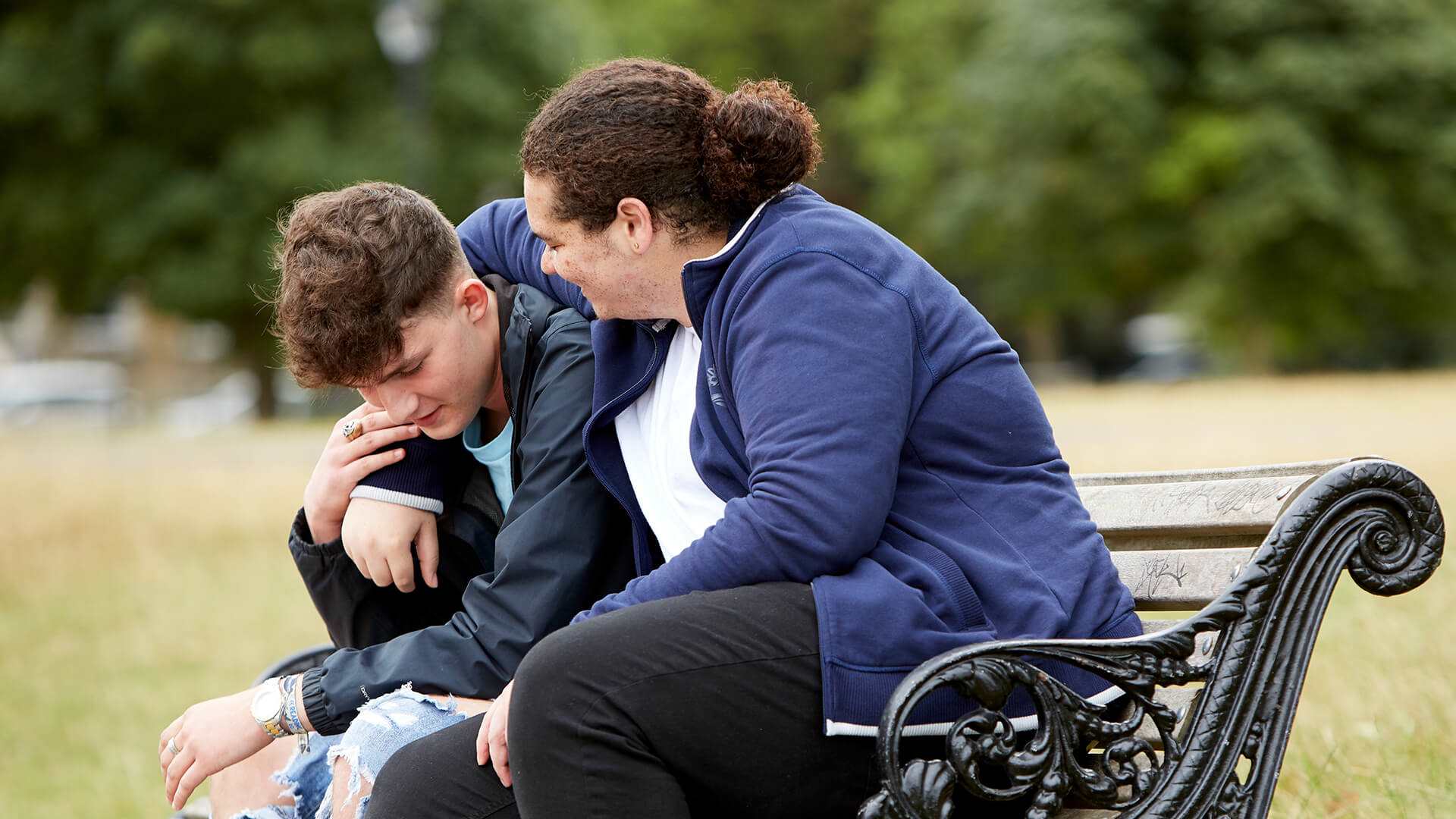 It takes time to work through grief and it's best not to do it alone. Sometimes you might be surprised by feelings of sadness when you don't expect them – or you might keep worrying about other people's health, or your own. These feelings are all normal. While grief may never fully go away, most of us get through these feelings with the support of family and friends, and learn how to move forward in a new direction.
If you're struggling to come to terms with a death, you're finding daily life hard and things don't seem to be getting any better, it can help to talk to someone. Tell a trusted friend, family member or teacher how you're feeling. It's okay to ask others to be with you if you need them.
Grief doesn't have a timeline. Just take one step at a time. There isn't a guidebook on how to grieve and what emotions to feel. You may feel many emotions, you may feel a few emotions or you may feel none at all. If you feel a whirlwind of emotions it's completely natural.

Take your time, there is no length of time you have to grieve. You are ready when you feel ready. You grief is valid, just breathe and think about the memories you shared. The pain may be excruciating now, but each day is going to be less painful.
The 'grief cycle' describes how people adapt in stages after losing someone. Research suggests there are five common stages of grief, but remember that grief is a completely individual process and these stages do not always appear in the same order for everybody. Some people may not experience these stages at all.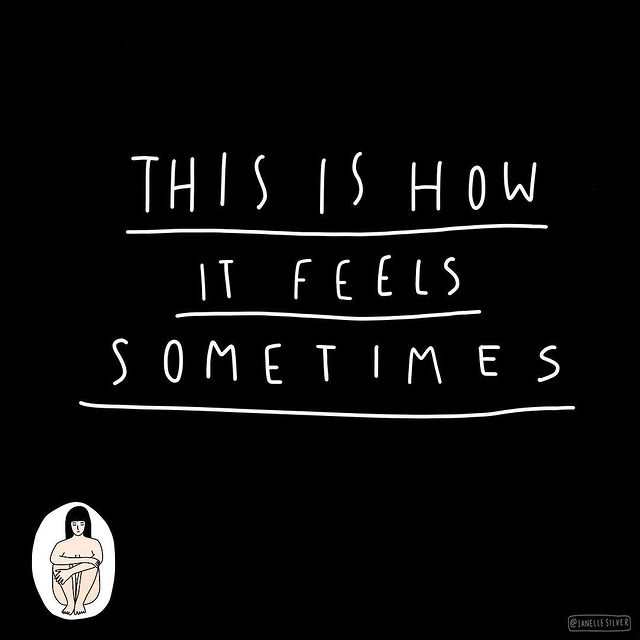 It is common to move forwards and backwards through these stages and some people may have a completely different experience of grief altogether.
Feelings of disbelief or confusion about what has happened.
Blaming yourself or others.
Feeling sad and hopeless about your loss.
Feeling guilty that you should have done or said more.
Acknowledging your loss and being prepared to move forward.
Getting support for grief
If you feel as though your grief is making it hard for you to go about daily life, talk to your GP about counselling and professional support.
If you're experiencing any of the below, these could be signs that you should seek outside help:
sleeping or eating problems that continue for several months
skipping school or work regularly
an unusual lack of interest in personal hygiene
increased drug use
unmanageable feelings of guilt or anger
Talking to your GP about bereavement can be scary, but they can help you find the right support.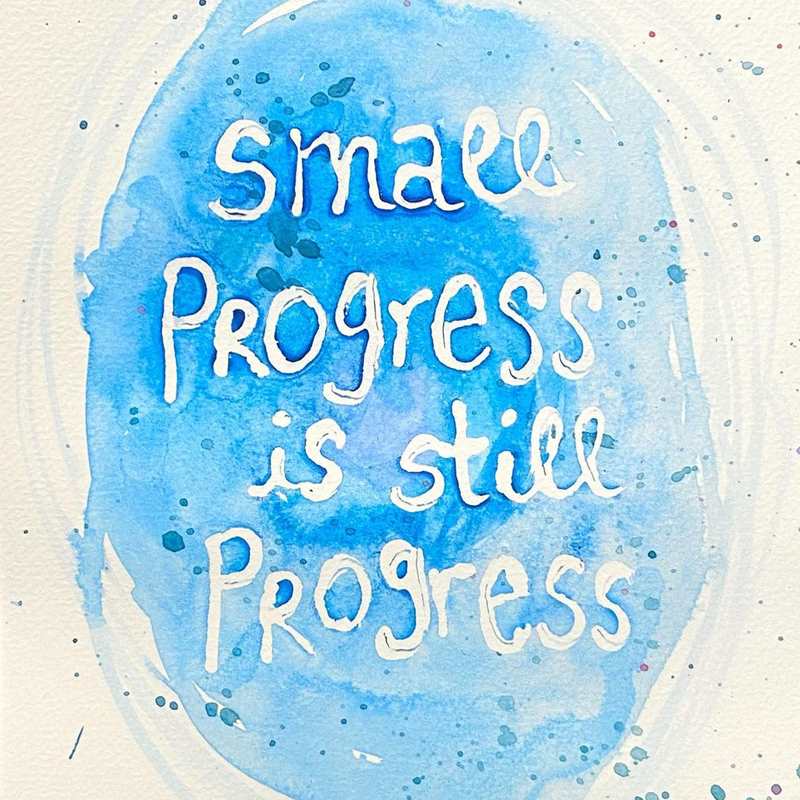 Tips and advice for expressing your grief
You may find it helpful to express your grief in different ways. Here are some things you could try to help communicate how you are feeling: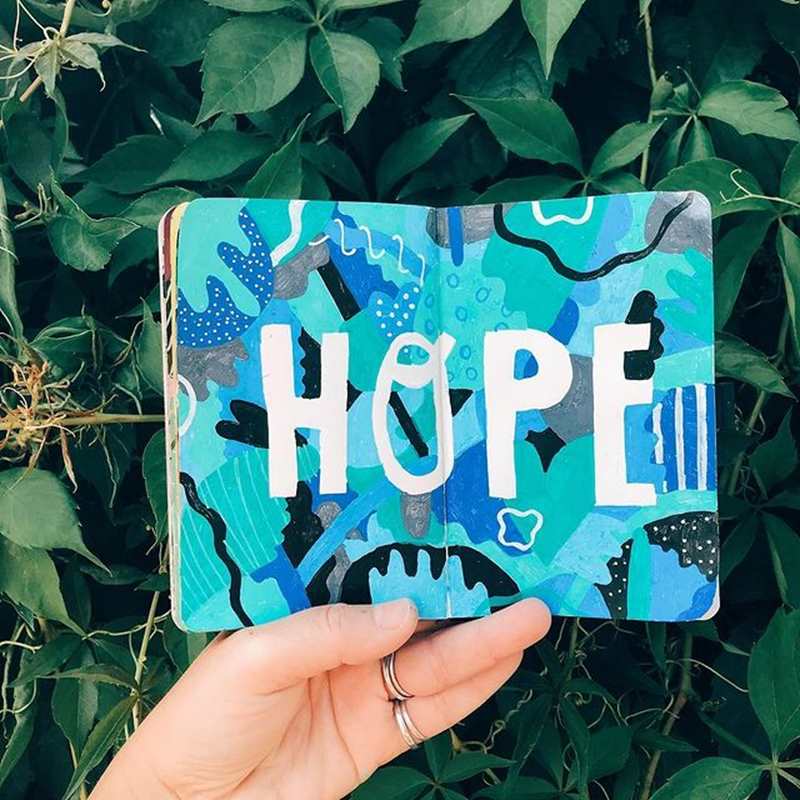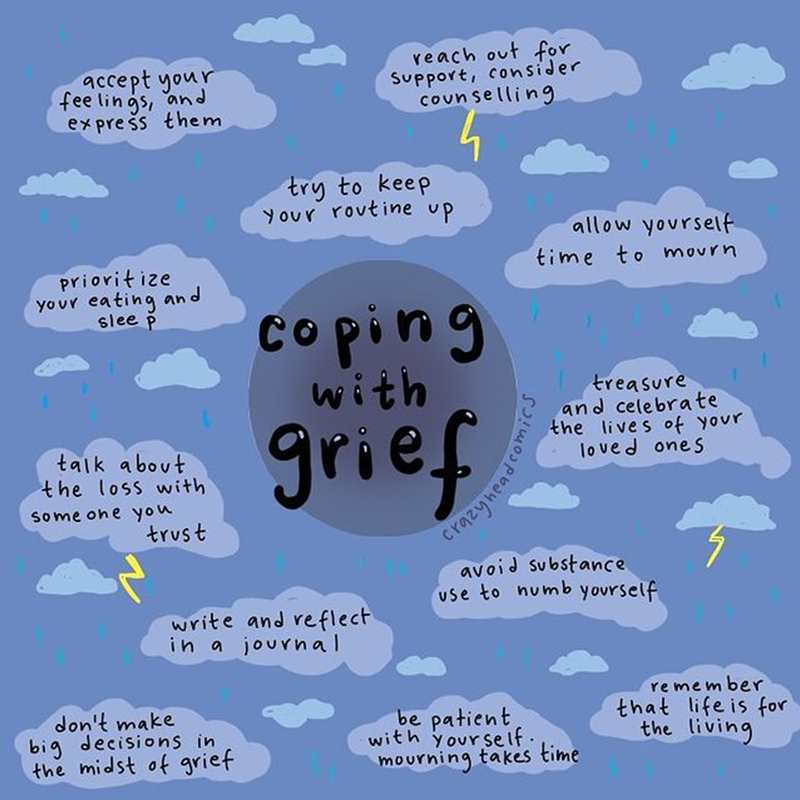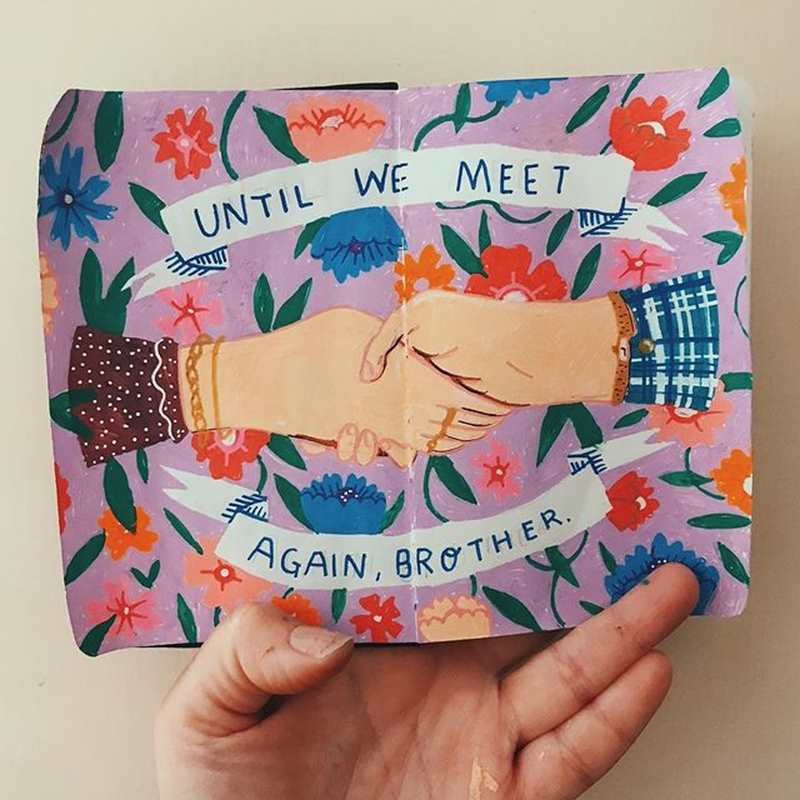 How to help a friend who has been bereaved
It can be difficult to know what to say to someone who is grieving, but your support could really help. Connections with family and friends can help someone who is grieving to feel supported and loved.
Continue to check in with them, after the funeral too. This can be the loneliest time for people who are grieving.
Don't feel you've got to solve anything, or even say anything. You might feel helpless, but just being there and listening can be really helpful.
If it feels appropriate and you're able to, share your memories of the person who's gone, during a chat, or in a card or letter. For the bereaved person, this can feel like being given back little pieces of the person they've lost.
They might prefer to have one friend for going out, another to study with and so on. Make allowances for what works for them.
Coping with grief and loss on big occasions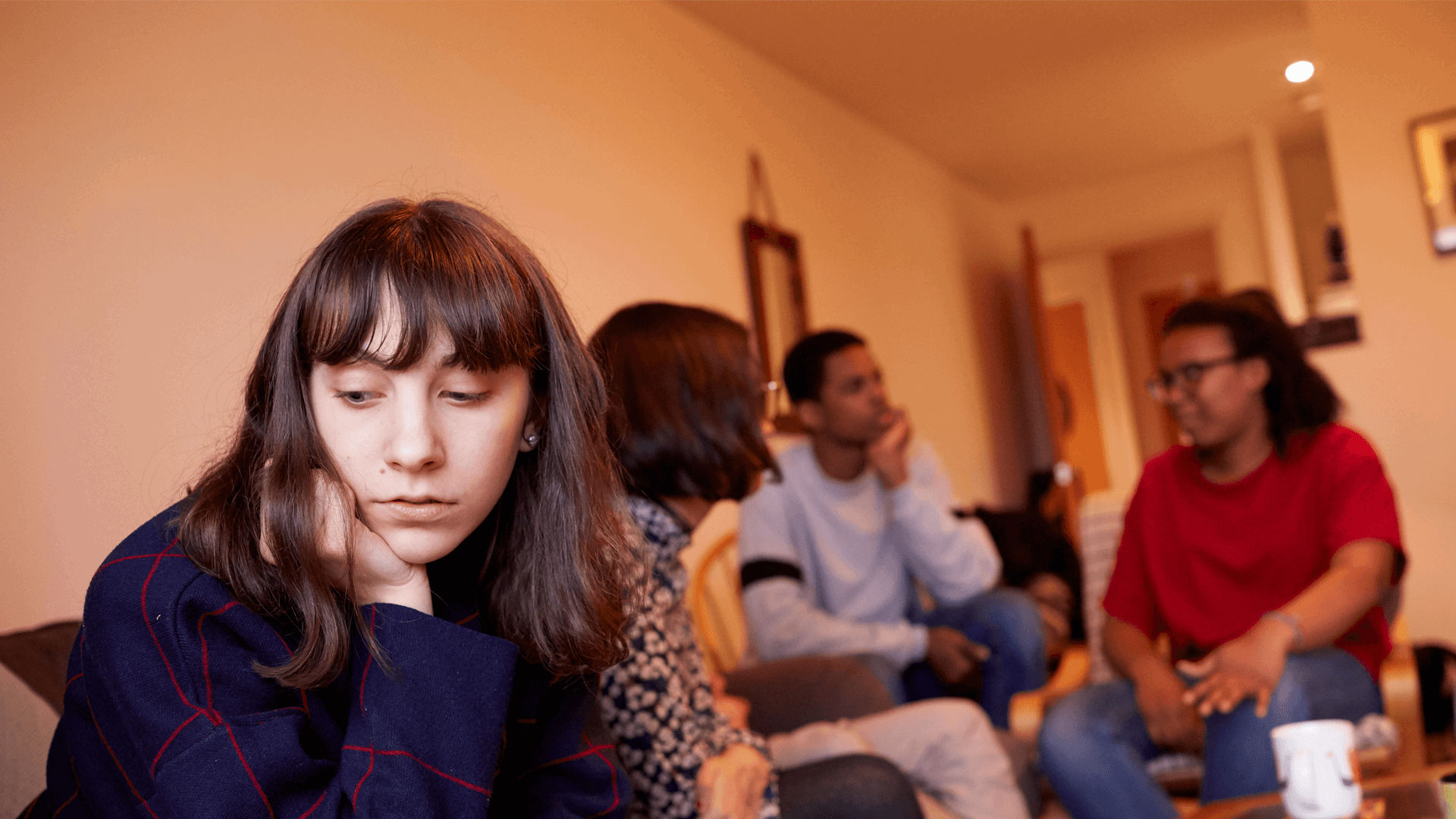 Big occasions, such as birthdays and holidays like Eid or Christmas, can be a painful time if you've lost someone important to you. Being around lots of friends and family can cause you to think about the people who aren't there, which can bring feelings of grief and loss to the surface.
On these occasions, it's important to remember to look after yourself. If you feel things are becoming too much, make sure to give yourself time away from others. Give yourself space to remember that your loved one is not there and that it's natural to miss them. Remember too that everyone grieves differently, so try and be sensitive to the needs of your friends and family as well.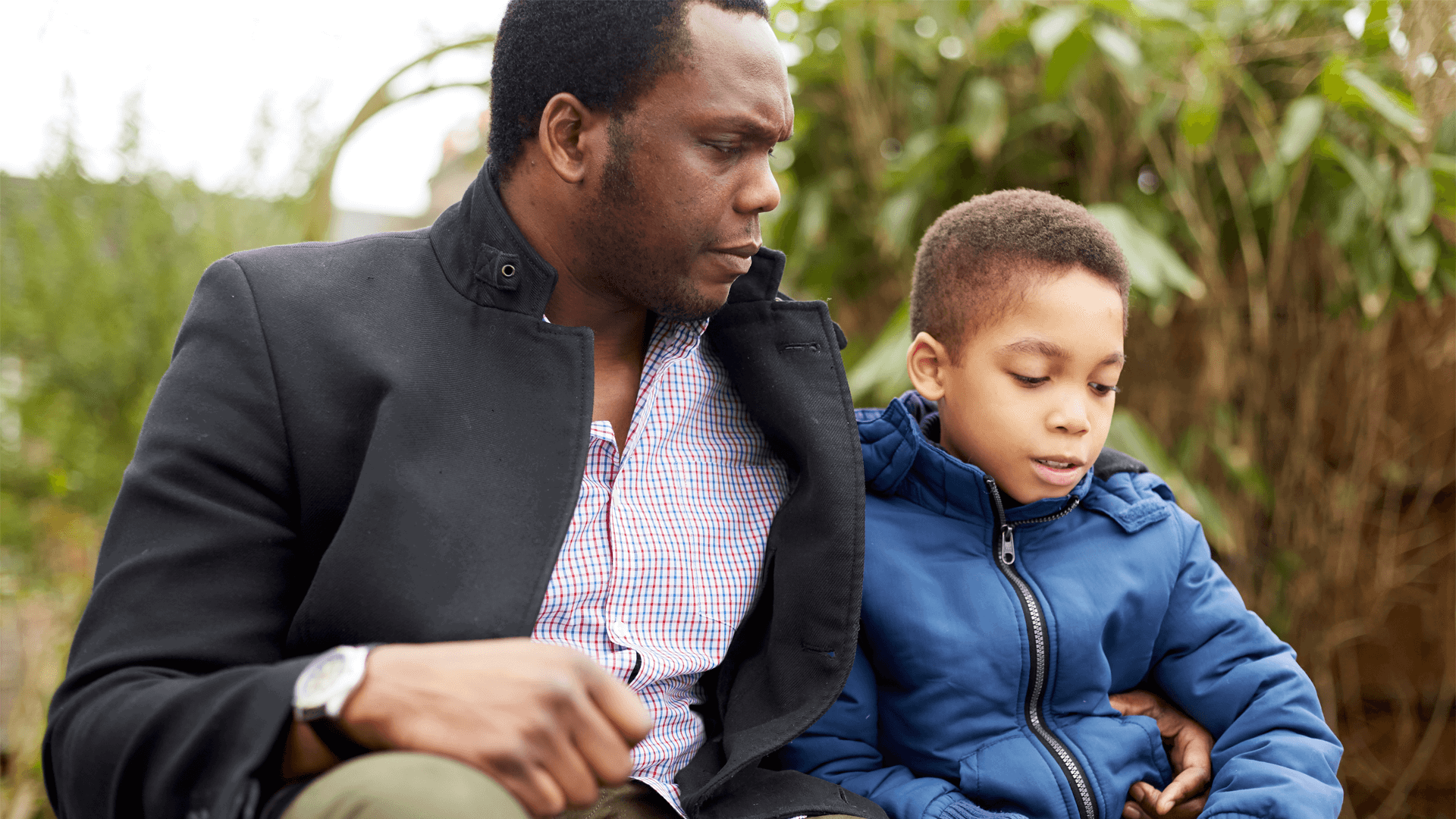 You might find it helpful before a big family or social occasion to make a plan of what you're going to do if you start to feel overwhelmed. For example, it might help to tell someone you trust about your concerns, so you have someone to check in with or take a timeout with if things get too much. Or maybe you could think about taking breaks and finding a quiet space to ground yourself before joining the group again.
You may find it helpful to use big occasions as a way to remember someone you've lost. Take a look at some tips below for ways to honour the memory of your loved one.
You may want to continue old family traditions, such as playing a game together, or perhaps you'd rather create a new family tradition.

Mark the memory of your loved one

Try doing something special to mark the memory of the person that has died, such as visiting a special place, reading a poem, or lighting a candle.

Visit their grave or where their ashes were scattered

Take a special item, such as a Christmas card or flowers, to place on the person's grave or where their ashes were scattered.

Ask friends and family to write messages to your loved one. Cut them out and hang them as decorations.

Include time during your occasion for friends and family to share memories of your loved one together.

Remember their favourite things

Celebrate the day in ways that your loved one liked to celebrate. Perhaps they had a favourite meal to eat or a favourite piece of music to listen to.
Get help now
If you're not sure where to turn for support right now, these organisations can help. 
Offers practical support and guidance to bereaved children, their families and professionals.

Online chat service available for young people (1pm - 5pm, Tuesdays & Fridays).

Opening times:

9am - 5pm, Monday - Friday

Cruse Bereavement Care's website for young people experiencing grief.

Has lots of personal stories from young people who have lost someone, as well as information and advice.

Opening times:

9:30am - 5pm, Monday - Friday

Survivors of Bereavement by Suicide (SOBS)

Offers support for people over the age of 18 who have lost someone to suicide.

Opening times:

9am - 9pm, Monday - Friday

Let's Talk About Loss supports 18-35 year olds who have been bereaved of anyone, at any time.

They run monthly, peer-led meet ups all over the country and there is one online too, so wherever you are, you can access support. They talk about grief in a relaxed, fun and safe space with others of the same age who 'get it'.

 

Opening times:

9am - 9pm, Monday - Friday

Offers care, guidance and support for people living with any terminal illness and their families.

If English isn't you or your family's first language, they can provide an interpreter for over 200 different languages.

Free online chat service also available.

Opening times:

8am - 6pm, Monday - Friday; 11am - 5pm, Saturdays; 10am - 4pm, Bank Holidays

Whatever you're going through, you can contact the Samaritans for support. N.B. This is a listening service and does not offer advice or intervention.

If you're under 19 you can confidentially call, chat online or email about any problem big or small.

Sign up for a free Childline locker (real name or email address not needed) to use their free 1-2-1 counsellor chat and email support service.

Can provide a BSL interpreter if you are deaf or hearing-impaired.

Hosts online message boards where you can share your experiences, have fun and get support from other young people in similar situations.
Whether you love the page or think something is missing, we appreciate your feedback. It all helps us to support more young people with their mental health.
Please be aware that this form isn't a mental health support service. If you are in crisis right now and want to talk to someone urgently, find out who to contact on our urgent help page.
At YoungMinds we take your privacy seriously. If you'd like to read more about how we keep the information we collect safe, take a look at our privacy policy.