Topic:

Understanding feelings and behaviours
For:

Community support, Youth workers
This resource covers:
Learn about anxiety and how to support a young person who is struggling with anxiety.
What is anxiety?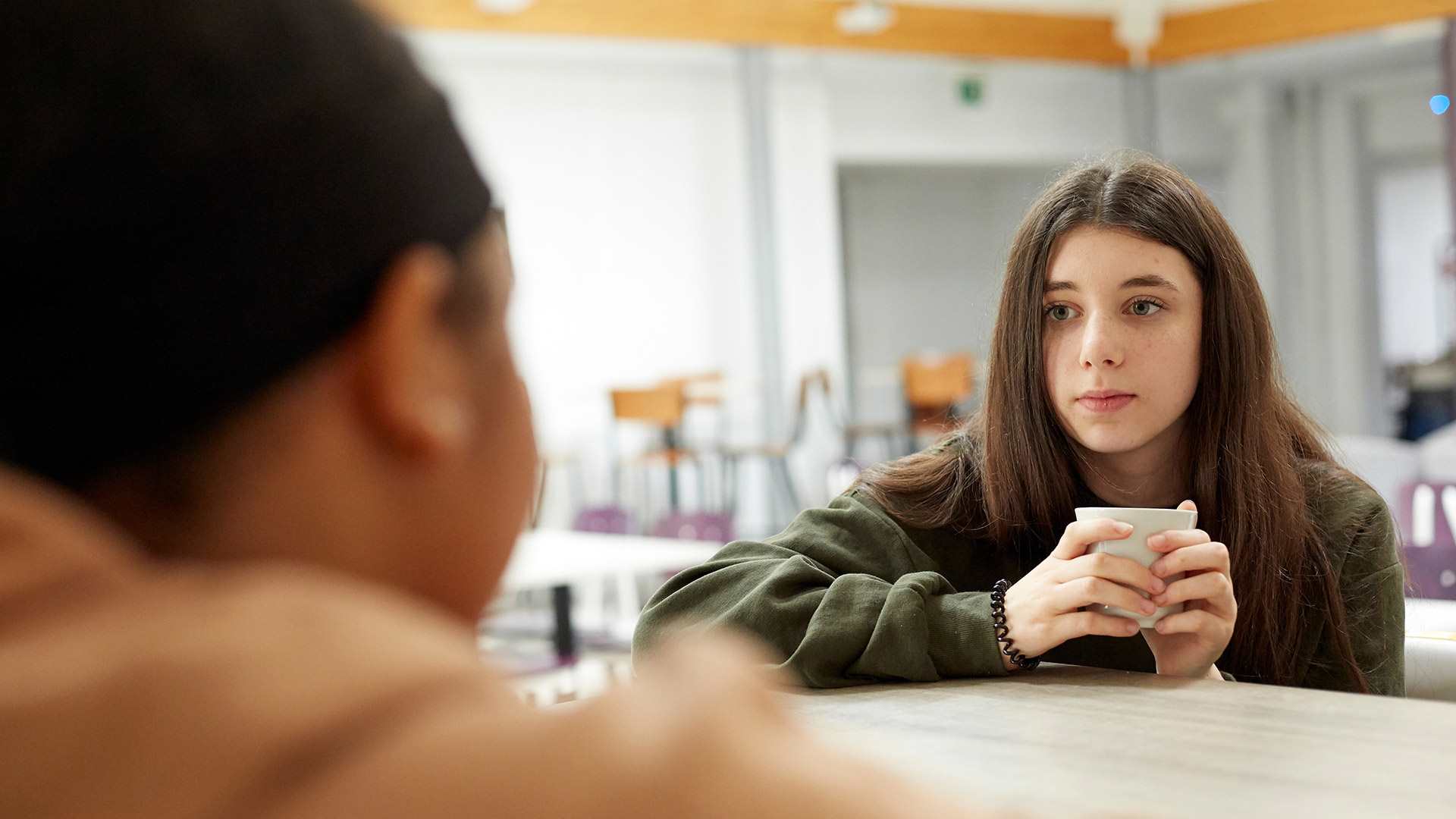 Anxiety is a feeling of worry or fear that is experienced as a combination of physical sensations, thoughts and feelings.
Everyone will feel anxious sometimes, but these feelings will usually subside once a particular moment - such as taking an exam or trying something new - has passed.
Anxiety can become a problem when these feelings don't pass and a young person feels constantly anxious, overwhelmed and distressed. It can also become a problem when previously enjoyable activities or tasks start to make a young person feel anxious.  Young people may start to withdraw and limit what they feel able to do. 
Signs of anxiety during a group session or activity
This could be:

being quieter than usual
sitting out of certain group activities
they may want to hang around the leaders rather than join in with the group

Linked to withdrawing, a young person may:

avoid certain parts of a session or activity
avoid having to 'go first'
letting others go ahead instead of taking their turn
A young person might:

be unable to settle in the session
speak more or faster than usual
find it hard to concentrate
have a noticeable change in their tone of voice

This might include:

shallow or quick breathing
sweating and getting very hot
wobbly legs and tense muscles
sickness/nausea
Behaviours a young person might exhibit to deal with anxiety
Repeating behaviours
Repeating certain behaviours, actions or rituals (these are often called obsessive compulsive behaviors and can be a symptom of obsessive compulsive disorder (OCD)).
A change in eating habits
They might start to refuse snacks or food during a session. Alternatively they may start always carrying food on them, or be eating throughout sessions.
Self-harming
Purposefully harming themselves can be a coping technique for anxiety. If you're worried that the young person you are supporting is self-harming, we have some information and advice that can help.
Supporting a young person you're worried might be struggling with anxiety
Talk about it
Before you can support a young person who you think is struggling with anxiety, you need to be comfortable talking about mental health and wellbeing. We have worked with adults who support young people in the community to develop tips and advice on how you can best talk to someone who is struggling with their mental health.
Keep checking in
This isn't a one-off conversation; keep checking in regularly with how the young person is feeling, while remembering to talk about other things too - young people don't want to be defined by their mental health challenges. Check out our related resources at the bottom of this page for activities to stimulate conversations about anxiety and anxious thoughts and feelings.
Talk about who else can help
This might be the first time a young person shares how they are feeling with you. You can explore with the young person who else in their life they can reach out to for support. This might be a parent, carer, or a teacher at school.
How you can support a young person who has an anxiety disorder
Give the young person the power to contribute to decisions about what might help them access and participate in your group or session. Find a way to communicate - this might be via text or phone, or it might be face-to-face. Reassure the young person that they'll be welcome in your group and that you'll consider their ideas to make the group accessible.
The young person may be aware of triggers that affect their anxiety, so you can ask them if they have suggestions about what might make them feel more secure. If they aren't aware of their triggers, you may want to talk with them about ways of identifying them.
Visiting the space before the group starts, having some more time to get to know the leaders, or being able to join a smaller group all might help make the group accessible for your young person.
Debilitating anxiety doesn't have to last forever; there will be times in life when we all feel anxious, but it can get better. For example, joining a group session can be a positive step in a young person's journey of learning to cope with their anxiety. What is important is communicating with them that they can get through this.
When a young person takes a step forward in their anxiety journey, celebrate this together.
Supporting a young person who is anxious about an activity or event
You may want to offer young people the opportunity to take part in an event like a performance or competition. There are many benefits to having the opportunity to perform during adolescence - it can build confidence and self-esteem as well as creating a sense of achievement. However, a number of young people quit sports and arts altogether because of performance anxiety or anxiety about joining group activities. Here are some tips you can give to young people about dealing with performance-related anxiety:
Recognise that a level of anxiety and stress before an event is perfectly natural and can help performance.
Encourage positive self-talk, for example "I'm proud of myself for trying."
Introduce them to breathing or grounding techniques.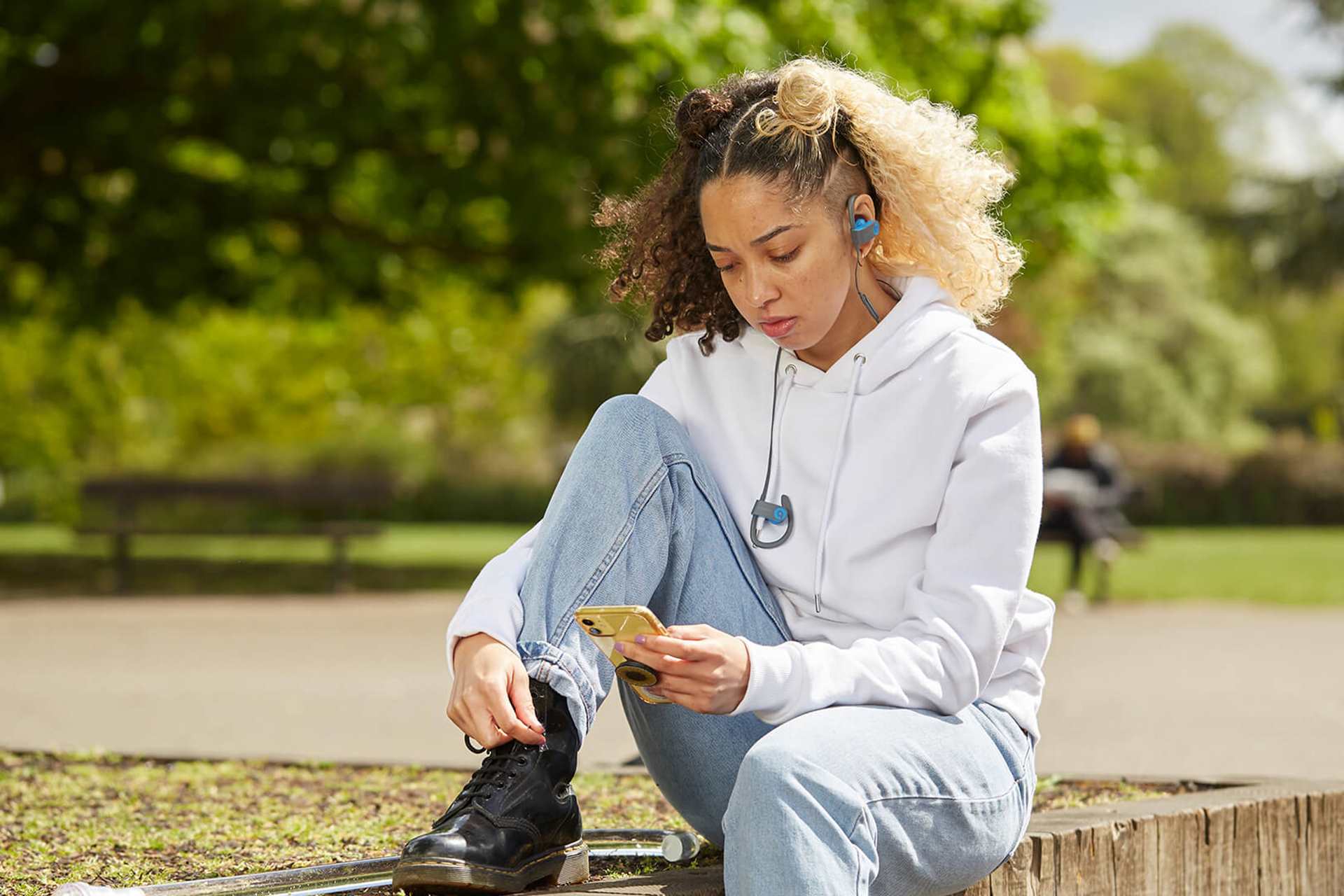 Tips from community workers
Our community of adults working with young people shared their tips for supporting those with anxiety. 
Give young people time to talk to their peers face-to-face, just letting them catch up.

I sometimes give our young people activities to do in their own time too, so if a young person is feeling anxious one session, they can sit out for a while. I then have a chat with them afterwards or the following week, to check in with them and ask them if they are okay.

Keep listening! Give space and listen – it's okay to have some silence, you don't need to have all the answers.

Lots of minoritised young people live in a high level of anxiety because they're scared of those who should protect them. Keep that in mind when talking and consider how you can keep your space safe for those young people.

Remember the really small things that seem small to you are really big to the young person.

Remember their name and know them as a person.
Helplines where young people can get support
You can share these helplines with the young person you are supporting if they are struggling to open up.
If you're under 19 you can confidentially call, chat online or email about any problem big or small.

Sign up for a free Childline locker (real name or email address not needed) to use their free 1-2-1 counsellor chat and email support service.

Can provide a BSL interpreter if you are deaf or hearing-impaired.

Hosts online message boards where you can share your experiences, have fun and get support from other young people in similar situations.

Offers online information as well as helpline support to under-25s about anything that's troubling them.

Email support is available via their online contact form.

Free 1-2-1 webchat service and telephone helpline available.

Opening times:

4pm - 11pm, seven days a week

Supports people struggling with panic attacks, phobias, obsessive compulsive disorder (OCD) and other anxiety-related issues - and provides support and information for their carers.

Call 01952 680835 for a recorded breathing exercise to help you through a panic attack (available 24/7).

Opening times:

10am - 10pm, 365 days a year

Offers support and information to anybody affected by obsessive compulsive disorder (OCD).

Opening times:

9:30am - 8pm, Monday - Friday

Supports students to look after their mental health by providing information and advice.

They also provide details about local services offered by universities and information on how you can access support group programmes.

You can call or email for more information (this is not a helpline).
Helpful resources and stories
Take a look at our resources and stories from young people for more support and advice.
Whether you love the page or think something is missing, we appreciate your feedback. It all helps us to support more young people with their mental health.
Please be aware that this form isn't a mental health support service. If you or a young person you work with is in crisis right now and wants to talk to someone urgently, find out who to contact on our urgent help page.
At YoungMinds we take your privacy seriously. If you'd like to read more about how we keep the information we collect safe, take a look at our privacy policy.
Related courses
Online training

Introduction to trauma and adversity

06 March 2024

Learn about the impact of adverse life experiences on children's wellbeing and use trauma-informed approaches to support their mental health.