What is our Youth Advisory Group?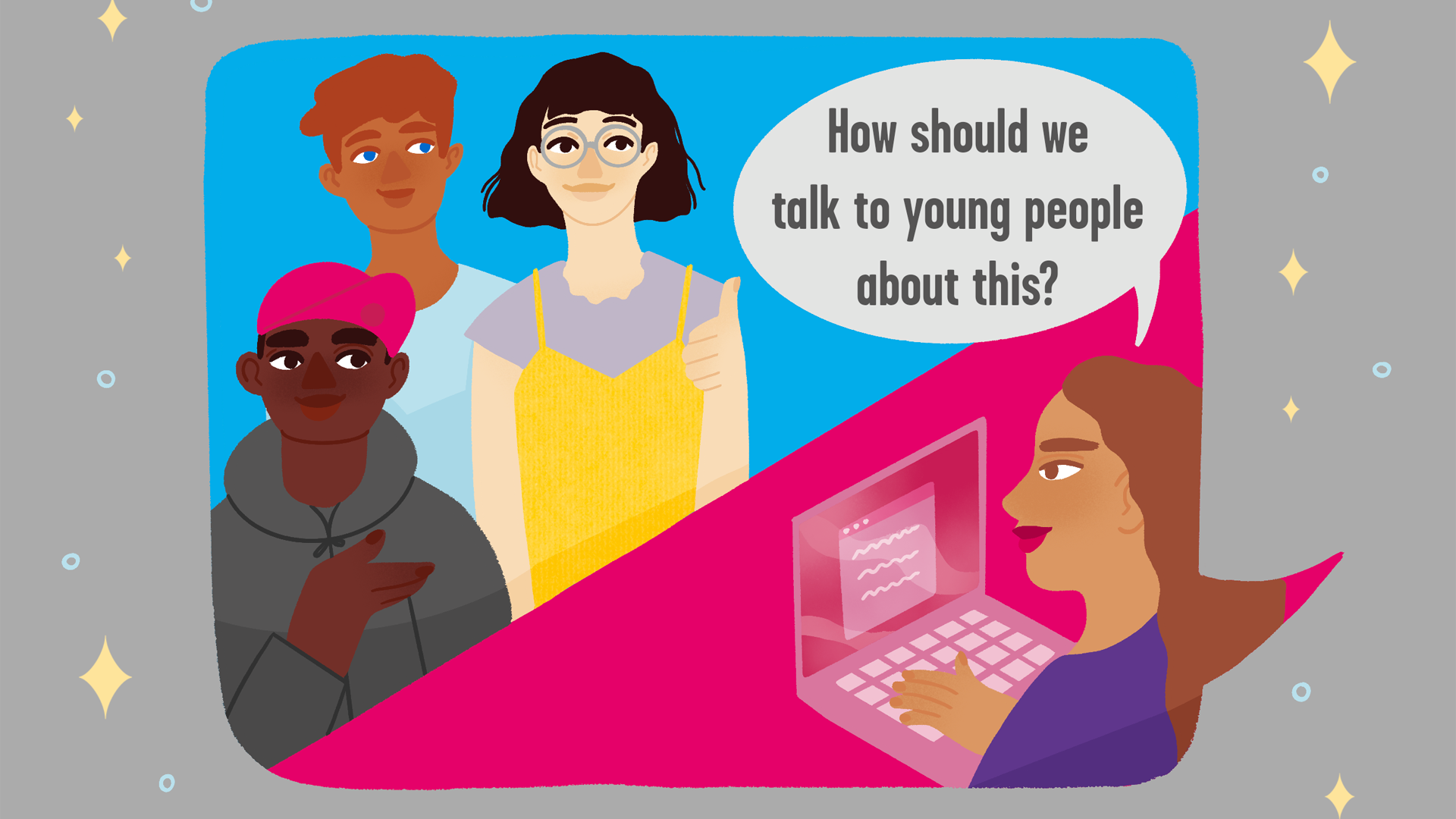 The Youth Advisory Group is made up of 15 young people called Youth Advisors. They work alongside YoungMinds staff on lots of different projects, making sure that everything we do is done in partnership with young people.
Applications for our Youth Advisory Group are now closed.
If you're a young person wanting to speak up about mental health and amplify the voices of other young people across the country, sign up to our newsletter to be the first to hear about upcoming opportunities to join the movement.
What does a Youth Advisor do?
Youth Advisors work alongside YoungMinds staff to champion youth voice and advocate for meaningful participation in everything that we do. They get involved in specific projects across the organisation, offering their knowledge and insight.
Every Youth Advisor has an in-depth knowledge of our strategy, including each of our three programmes and our enablers. Each Youth Advisor focuses on one programme and one enabler.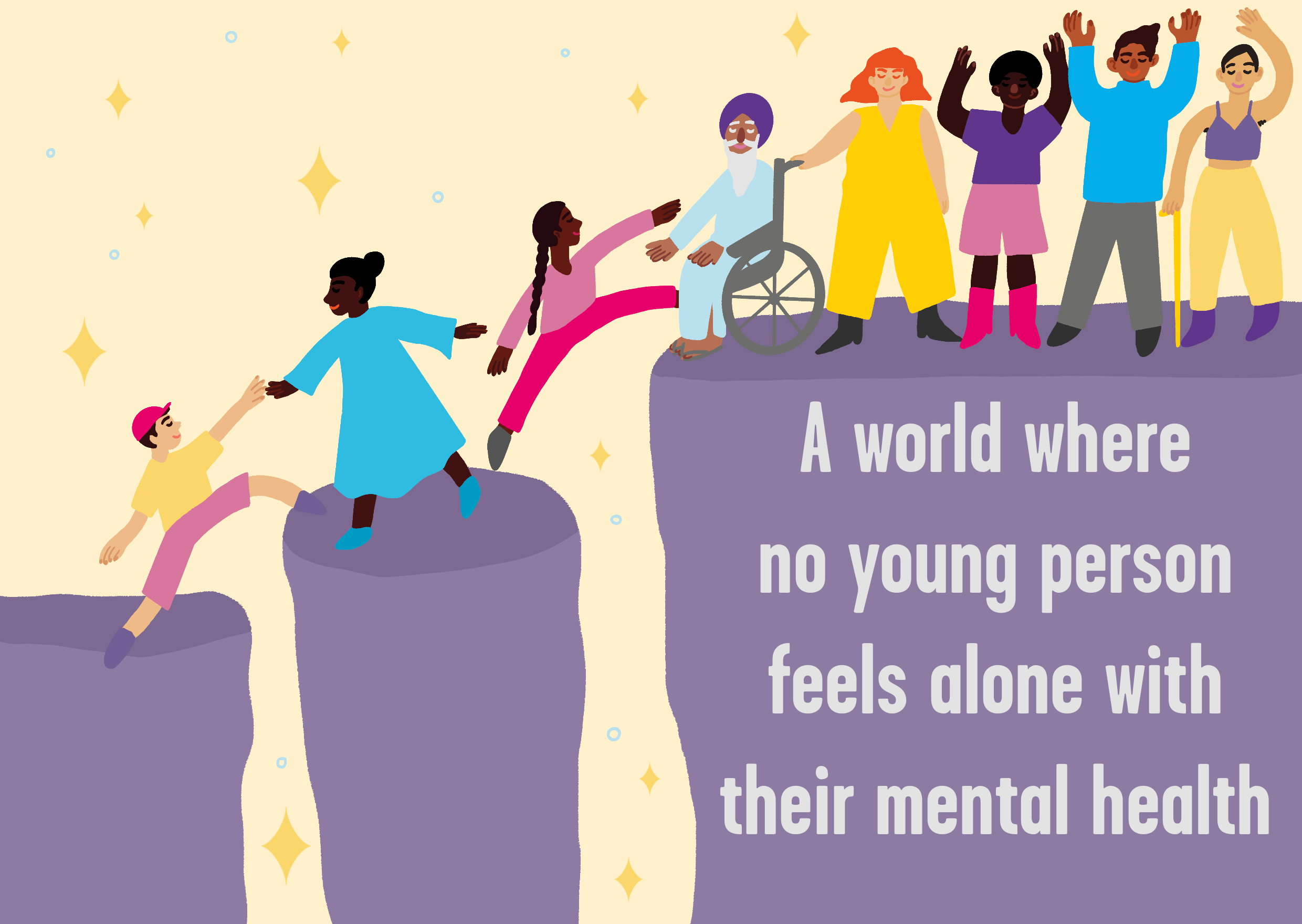 We want to see a world where no young person feels alone with their mental health. This is implemented through three strategic programmes that focus our work on having the greatest possible impact.
Programme 1: Never Alone
Helping young people to look after their own mental health.
Programme 2: Someone To Turn To
Making sure young people have adults around them who can really help.
Programme 3: Powerful Young Voices
Building a youth-led movement to make sure mental health support is there for anyone who needs it.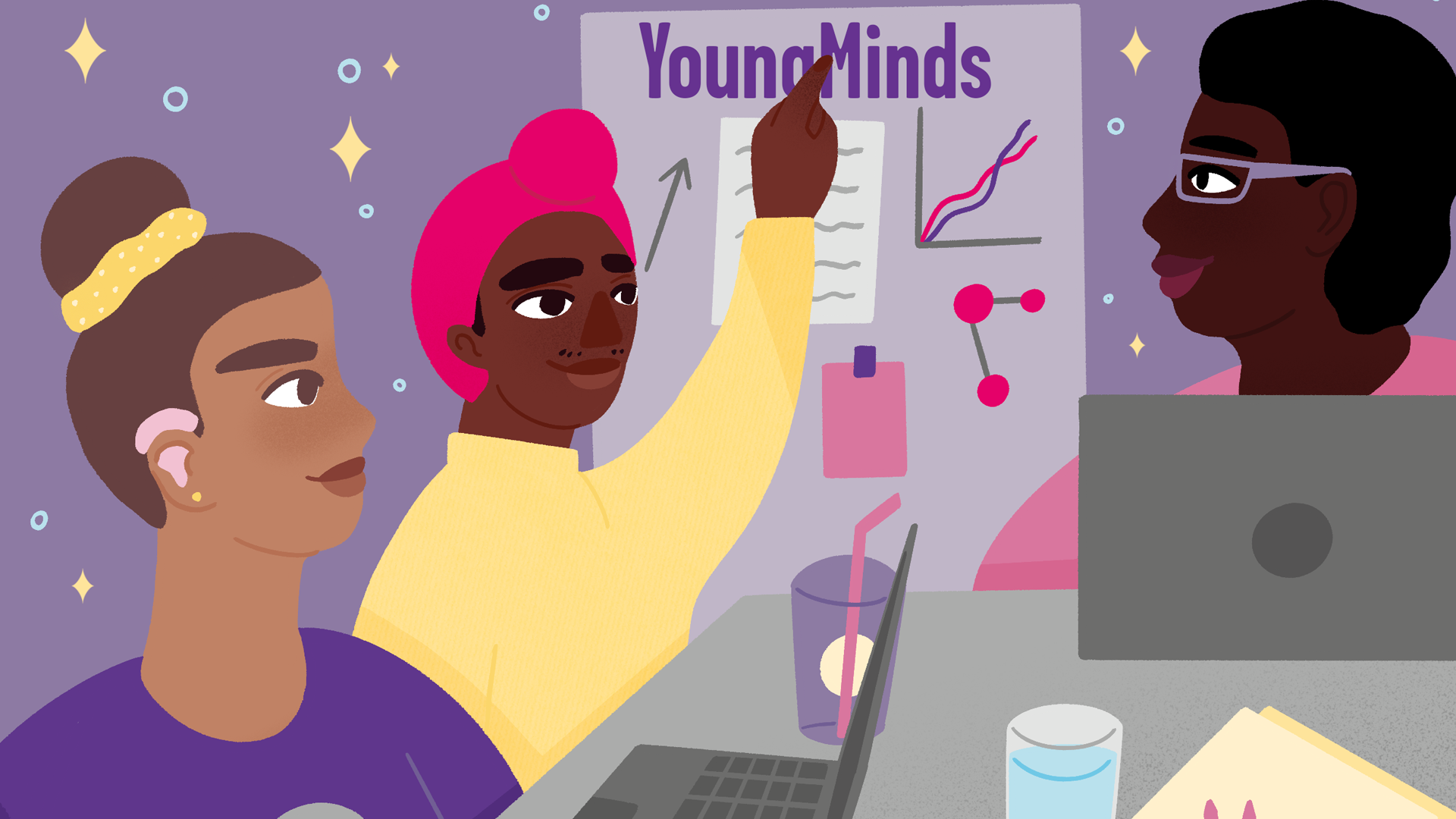 Our enablers are essential to supporting our people to achieve the aims of our strategy.
Enabler 1: Together for income
Build more predictable and stable income so we can be more confident in planning our work into the future. This enabler includes fundraising, corporate partnerships and grants from trusts and foundations.
Enabler 2: Sustainable growth and impact
All of the things that make an organisation run smoothly and effectively. This enabler includes finance, data, safeguarding, human resources, evaluation, project management and our anti-racism, justice, equity, diversity and inclusion (AJEDI) work.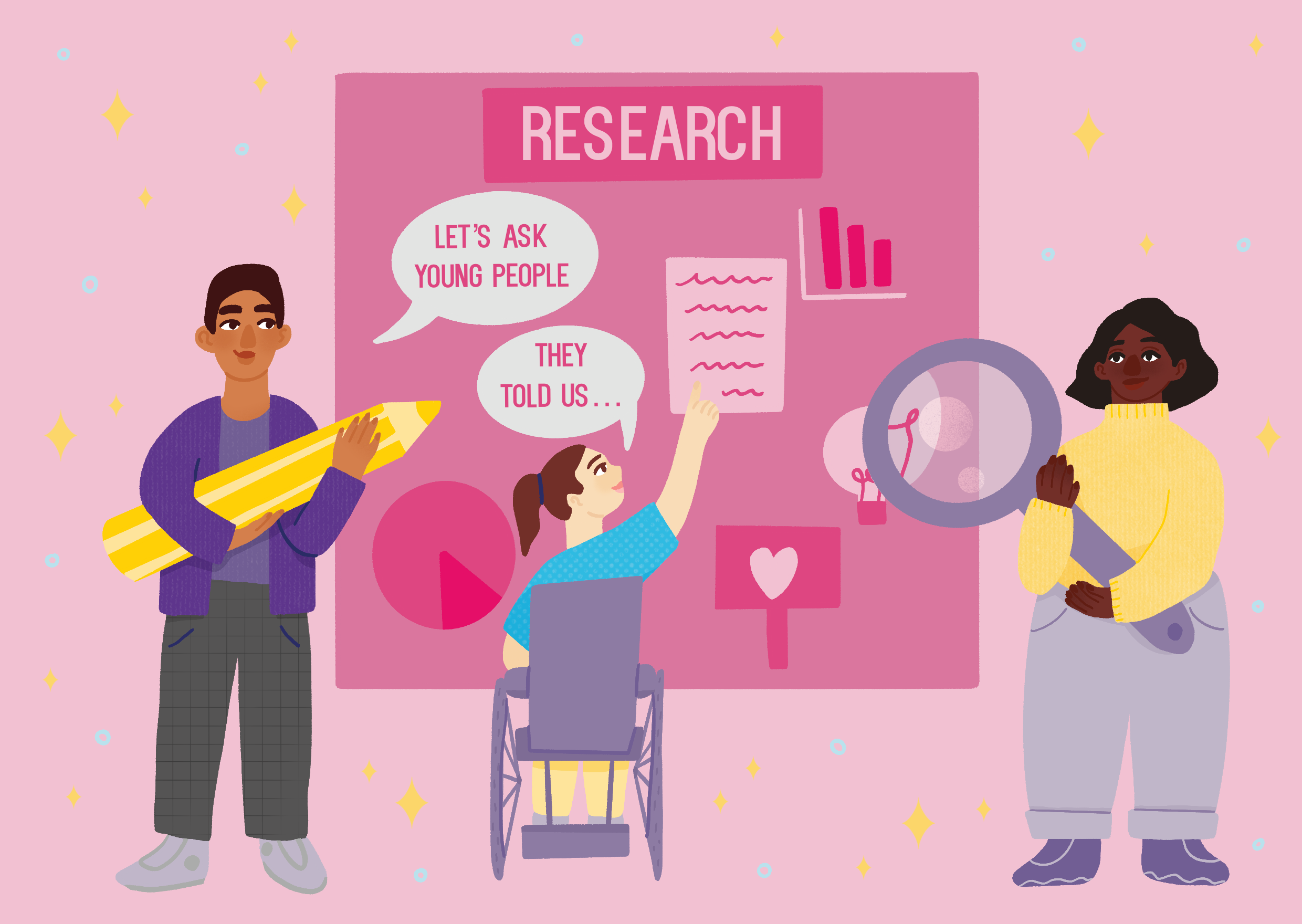 Youth Advisor opportunities
Youth Advisors have the opportunity to work alongside YoungMinds staff on many different projects.
Below are some of the amazing opportunities they take part in.
Sit on a project steering group.

Help with staff recruitment.

Help our service design team to write bids, or our fundraising team to write grant applications.

Audit our training courses and give feedback to our training team.

Review pages on our website and tell us what you think.

Attend external meetings with YoungMinds staff, e.g. for a potential partnership.

Co-facilitate a training session or workshop.

Sit on a panel to assess pitches from creative agencies.

Help to develop tools and resources that support young people's participation.

Join the consultancy team for a service design project.
Frequently asked questions
YoungMinds has three programmes for young people: the Activist Programme, the Youth Panel, and the Youth Advisory Group. Make sure to read about each of these opportunities before deciding which is right for you.
Activists share their mental health stories to raise awareness and advocate for change. They help us to plan and run campaigns, and inform our policy work.
The Youth Panel is about the big picture, 'behind the scenes' of the charity. They discuss strategic questions like who we are, where we are going, and what we should do.
Youth Advisors work alongside YoungMinds staff on specific projects. They develop an in-depth knowledge of their strategy areas and get involved in projects across the organisation. Youth Advisors always champion youth voice and advocate for meaningful participation in everything that we do.
About half of the spaces on the Youth Advisory Group will be for YoungMinds Youth Engagement Alumni (previous Activists or Youth Panellists). The other half of spaces are for young people who are new to YoungMinds.
Yes! We want to recognise the skills and experience you bring, so as a Youth Advisor you will be paid the London Living Wage. This is currently £11.05 per hour.
So that we can pay you, we will set you up on a casual worker contract. You will need to have documents that show you have the right to work in the UK. It is important to know that workers are different from employees, and Youth Advisors are considered participants in a youth engagement programme rather than YoungMinds staff.
Participating in this programme might affect the benefits you receive. We recommend that you get professional advice about this if you are currently receiving benefits. YoungMinds are unable to advise on this.
Youth Advisors have casual worker contracts. This means you will need to show us that you have the right to work in the UK. You will also need to provide some documents so that we can do a DBS check.
More opportunities for young people
If this isn't the right opportunity for you, take a look at some of the other ways you can get involved as a young person with our work.
Join our Youth Panel

Our Youth Panel discuss the big picture questions about our organisation and shape the future of our work.

Write for YoungMinds

Take a look at the opportunities we have to share your mental health story by writing for YoungMinds.

Become a YoungMinds Activist

Become a YoungMinds Activist so you can raise your voice about mental health and create change.