Balance activity for exam time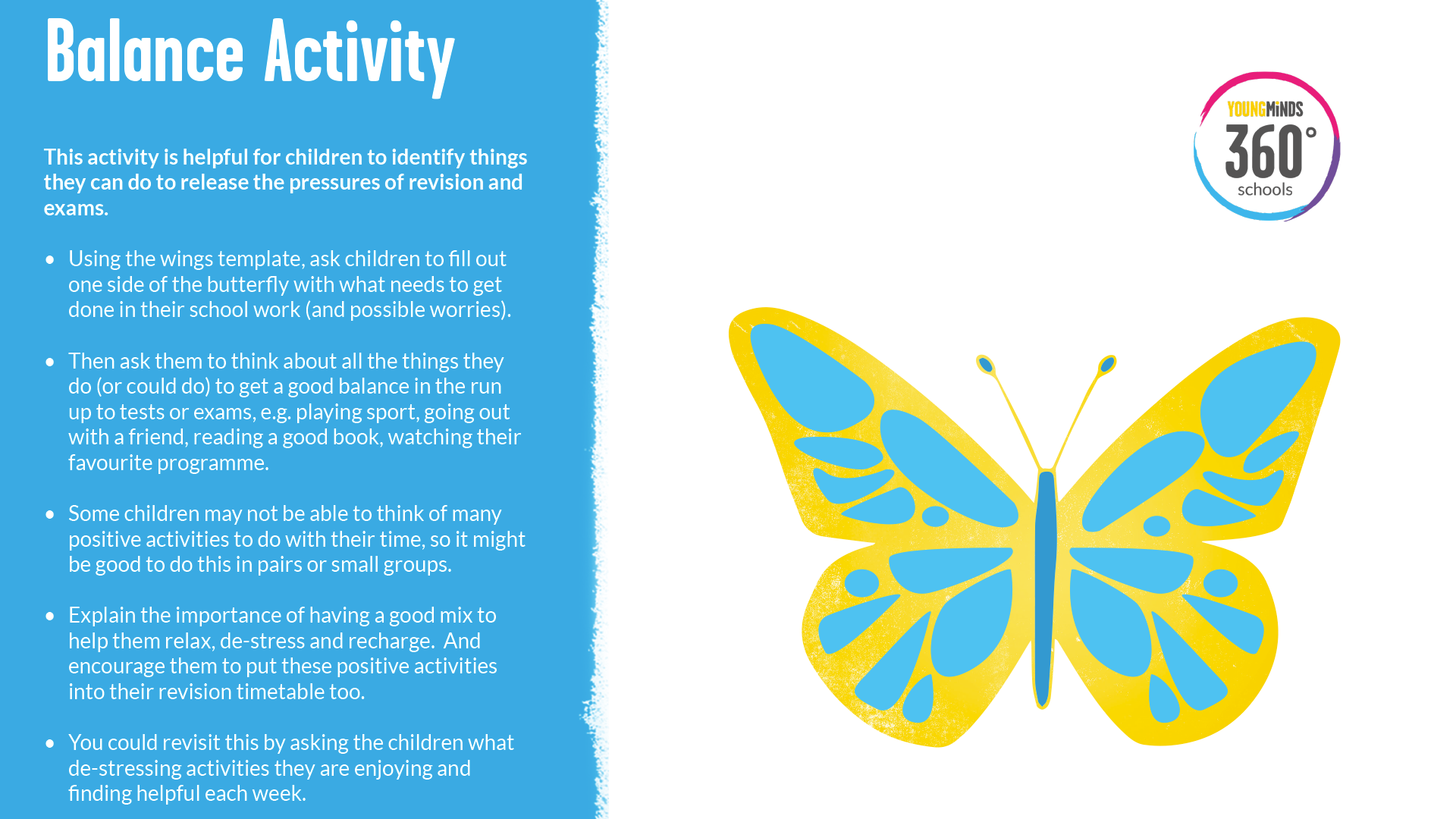 Many pupils may struggle to find a healthy balance between revising and resting during exam time. This simple worksheet helps them visualise that balance by listing all their worries, what they need to get done, and what they can do to rest and relax. You could revisit this by asking the children in your class what destressing activities they find helpful each week.
Stress buster timetable for exam time
Wellbeing tips for secondary pupils during exams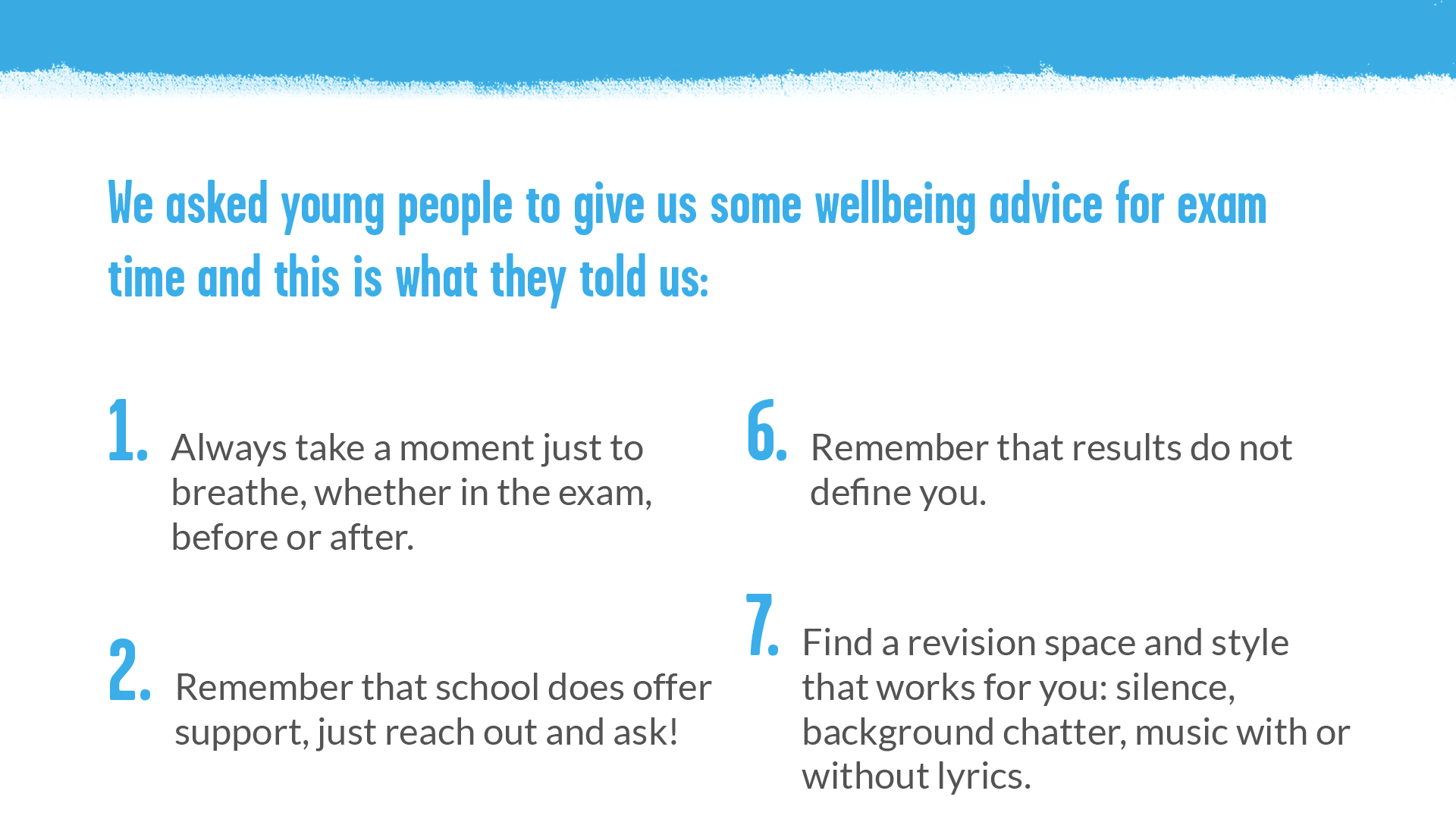 Exam time can be a really stressful and challenging time for pupils and it can be especially hard for young people who are struggling with other areas of their school or home life. We asked young people to give us some wellbeing advice for exam time and put together this handy poster for you to use at school.  
Wellbeing tips for primary pupil for SATs week
Staff wellbeing tips for exam time
We know exam time can be hard for teachers and school staff too. It's important to remember that you are holding a lot of responsibility and can become very emotionally invested in the young people you teach. Take some time to look after your own wellbeing and speak to a friend or colleague if you need some help.