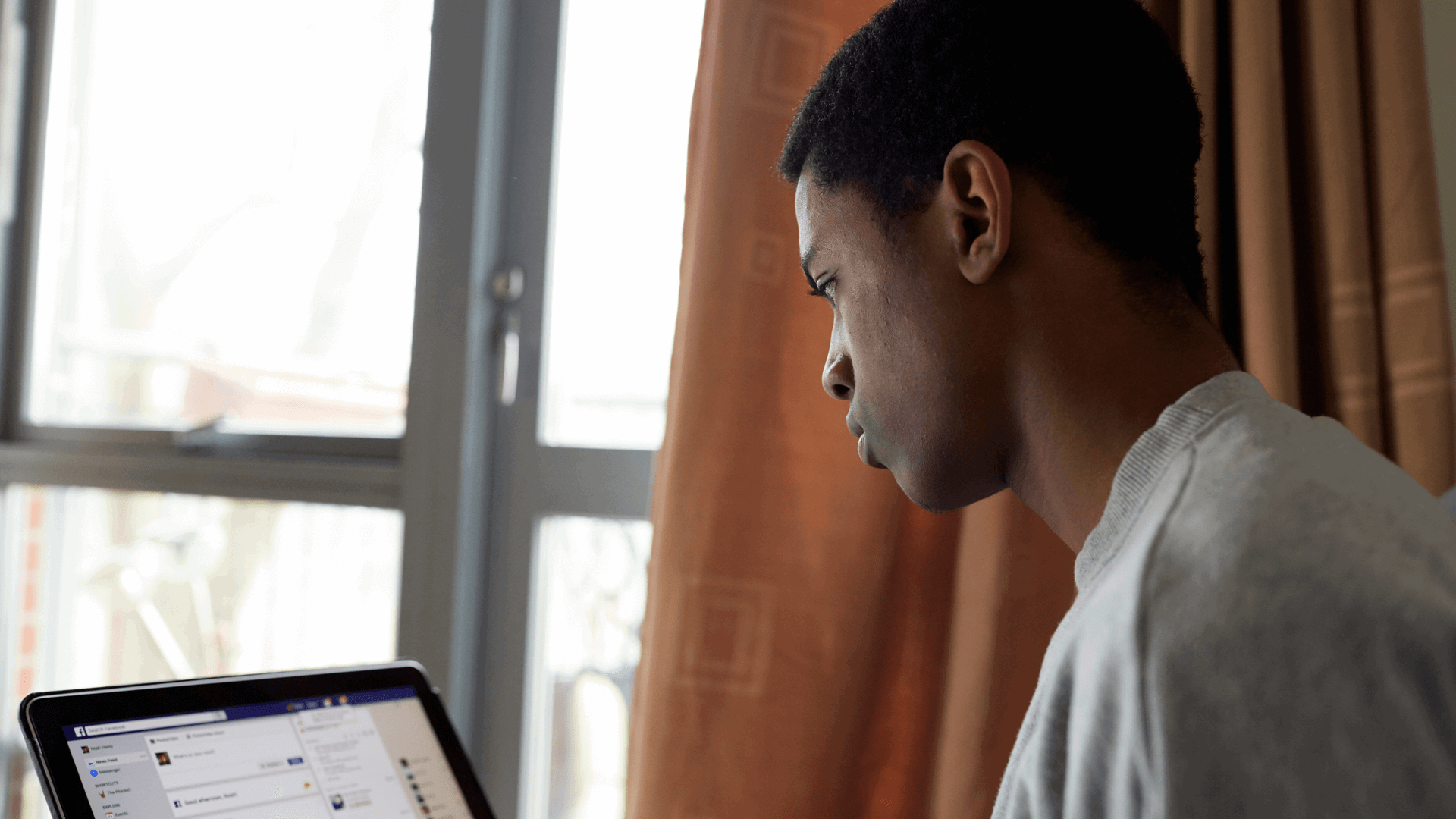 Gaming, or playing electronic games via consoles such as Xboxes, smartphone apps, computers or other devices, has become a popular activity for many children, young people and adults. At YoungMinds, we hear from young people about the benefits and positive experiences that gaming can bring to their lives.
As a parent, however, you may sometimes feel worried about the feelings and behaviours your child experiences around gaming, as well as the amount of time they spend gaming. Along with lots of other families, you may be finding it difficult to create a healthy balance around screen time, or you may feel out of your depth if it's not something you grew up with.
Here we answer common questions from parents, share the experiences of young people and suggest ideas for what you can do next.
How can I talk to my child about gaming?
If you find gaming a difficult subject to talk about, it's helpful to remember that finding a supportive way to talk to your child about any issue is likely to be similar – regardless of the topic.
Have a look at our advice on starting a conversation with your child.
Gaming allowed me to reach out and talk to people from all over the world in similar situations to myself.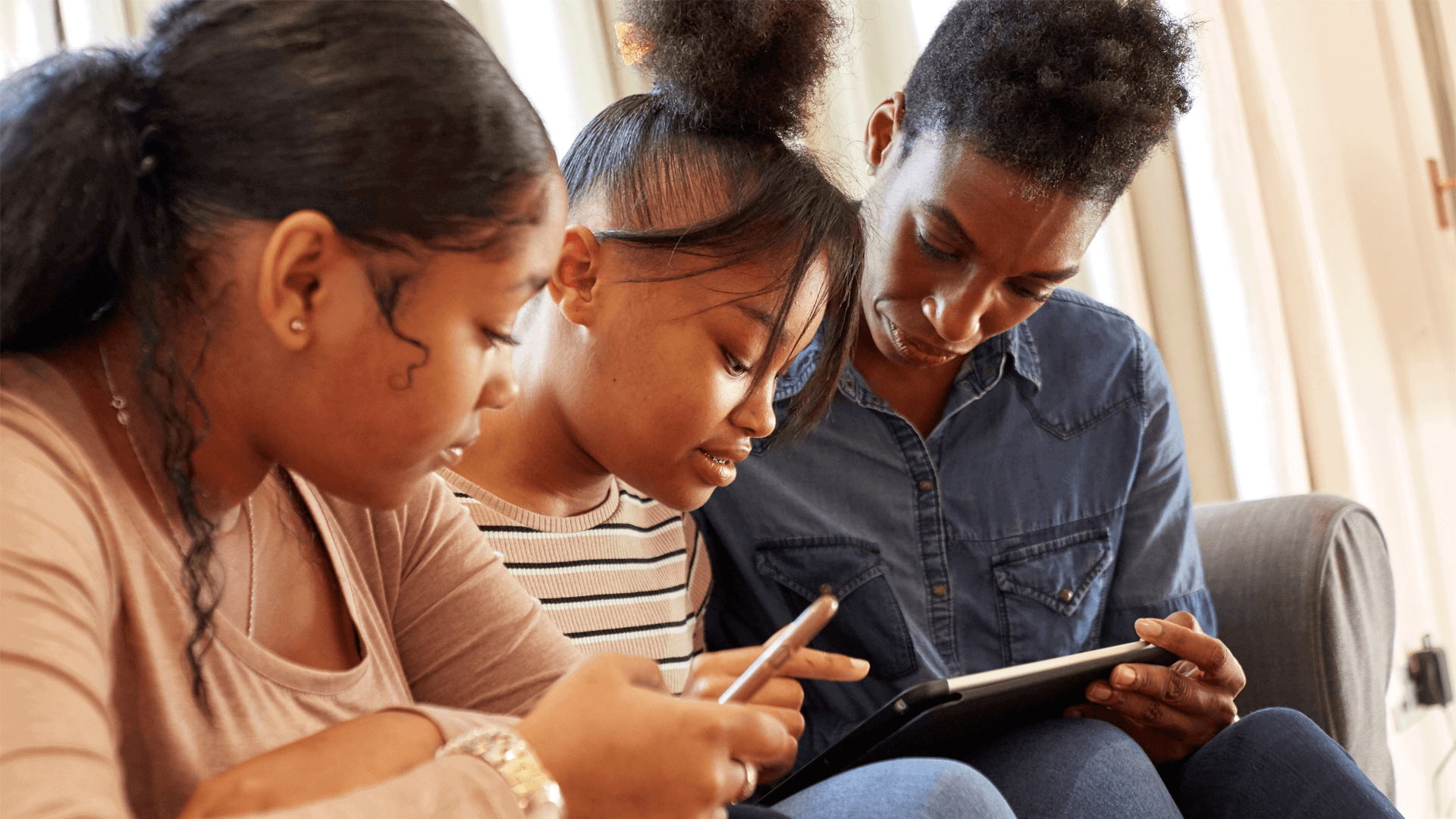 Young people tell us they would like parents to:
start by finding out what their experience is, rather than making assumptions that gaming is 'bad'
ask them what they enjoy about gaming and what they get out of it, and be interested in what they have to say
recognise that gaming is a social thing – that for some young people, time spent gaming is also time spent with friends
think about ways to make gaming more sociable if you are worried that they are spending lots of time gaming alone
be curious about what else might be going on for them when they are worried about their behaviour – focusing on finding out what might be leading them to game so much or in certain ways, rather than assuming gaming is the problem
look for a compromise together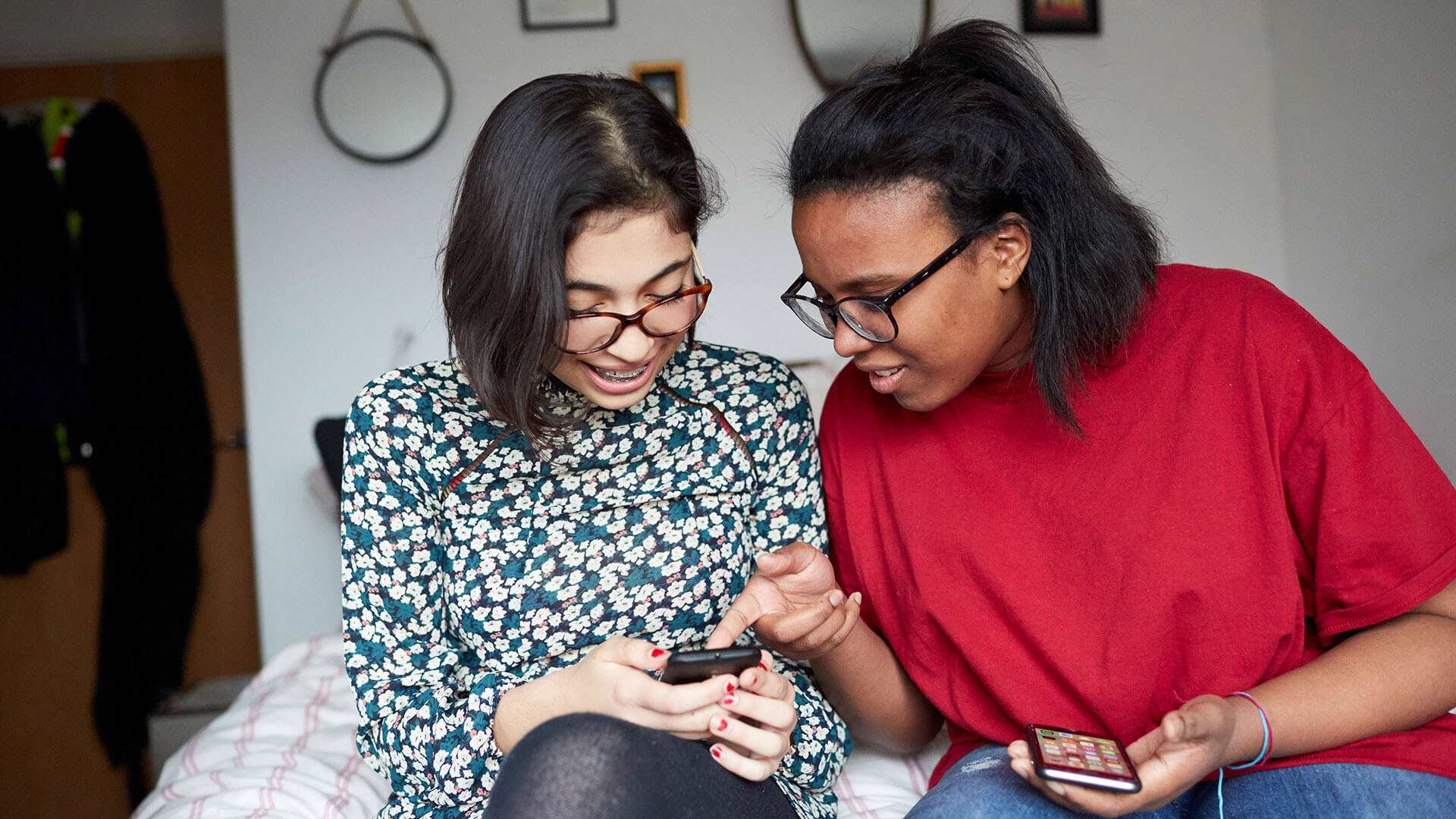 Young people tell us they don't like it when parents:
do not recognise the ways in which gaming is helping, and instead approach the conversation as if gaming is 'bad'
minimise or dismiss the fact that gaming is important to them
focus on the fact that the time spent gaming could be spent on schoolwork, rather than also thinking about other interests they might enjoy
ban gaming rather than looking for a compromise, without recognising that this can cut them off from their friends
How can gaming affect mental health?
The way a young person games will be influenced by lots of different factors – including their personality, interests, family, friendships and life at school.
For many young people, gaming is a fun, relaxing and social activity. Some may need help to set healthy limits, while others may turn to gaming as a way to cope with difficult feelings. Sometimes, gaming can seem like the 'problem' from the outside, when it's really more of a symptom of how a young person is feeling – and may actually be helping them to manage.
For different reasons that depend on the individual situation, gaming can become compulsive for a minority of young people. The NHS now recognises that this can have a significant impact on their life and longer-term wellbeing, and provides specific support for people going through this.
We know that connecting with others and spending quality time with family, sleeping and eating well and doing regular physical exercise are all important for a young person's wellbeing. If someone is regularly gaming in a way that stops them from doing these things, this could be a key reason why it starts to negatively affect their mental health.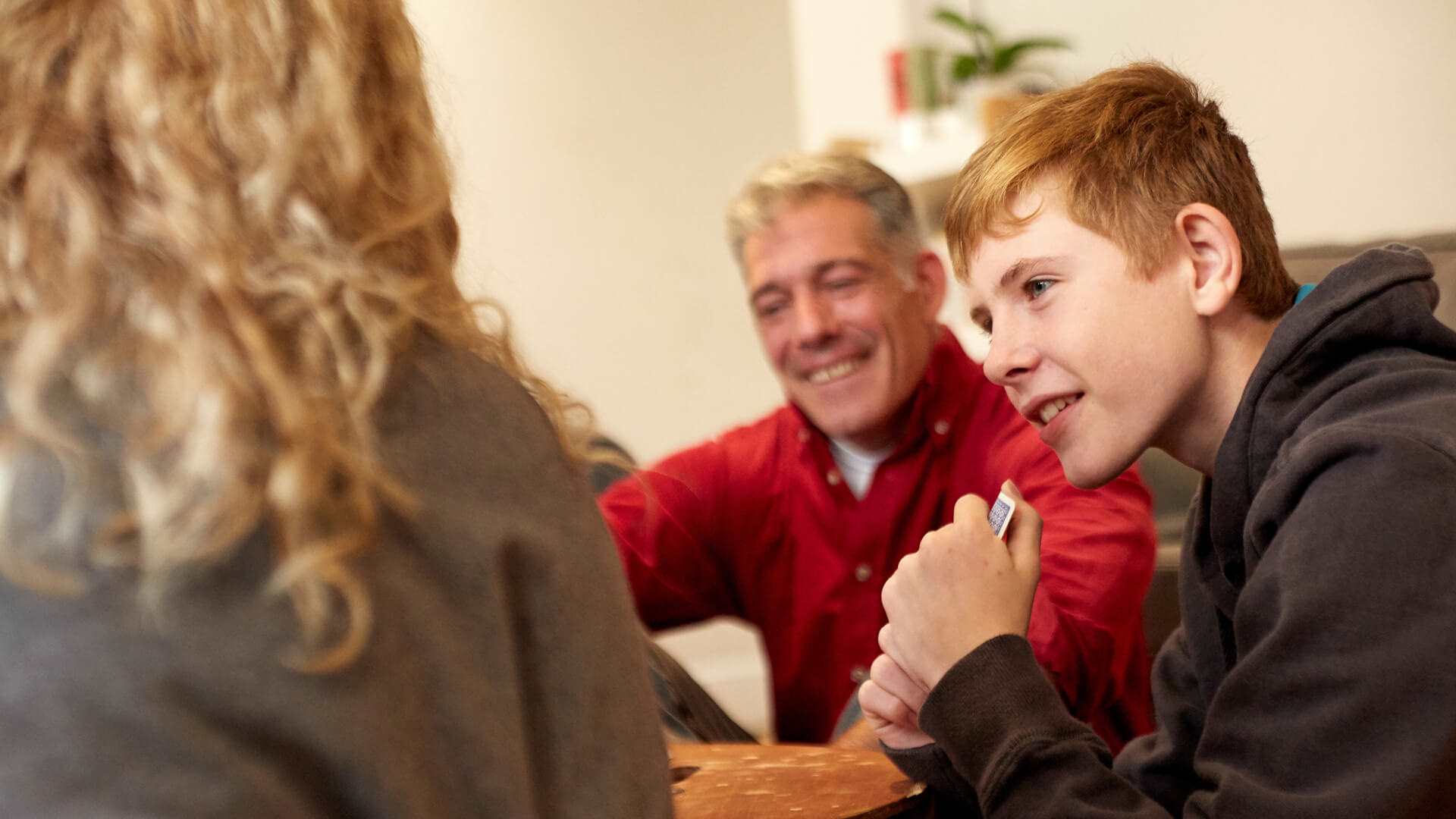 Young people tell us that the positive impacts of gaming include:
being able to make new friends and build connections with people from all over the world
having a way to relax and unwind after school or work
having an opportunity to escape everyday life and get absorbed in something
socialising in a way that feels easier because you can be more anonymous and don't need to make small talk
getting support with what you're going through from friends you've made while gaming
finding a community of people going through the same things you are
learning new skills
How can I set boundaries around gaming?
It is normal for a young person to want to spend time gaming on a regular basis. The point at which it becomes 'too much' depends on what is right for your child, and the boundaries you feel comfortable with as a parent. When deciding on the right screen time limits for your family, it's useful to think about:
the extent to which screens are impacting things that are important for wellbeing – such as eating well, getting enough sleep, going to school, spending time outside and connecting with people face-to-face
the extent to which screens are interfering with other activities your family wants to do, such as eating together and having face-to-face conversations
If your child is finding it difficult to game in a way that leaves time for these other important activities, it's likely that they need help from you to set healthy boundaries. It's a good idea to set these limits in a way that encourages your child to avoid screens for at least an hour before bedtime, in order to help them sleep well.
Below are some things that might help:
A Family Agreement allows everyone in the family to negotiate screen limits together, helping children to feel empowered by giving them a space to say what they need – including asking adults to limit their own phone or email-checking time.
This will help to make the boundaries clear and consistent.
It might help to use a sand timer or stopwatch to remind them how long they've got left, use in-game timers to set a fixed play time or agree the stopping point in a way that works for the game they're playing – for example, stopping at the end of a particular level.
Some children and young people game a lot because it feels like a space in which they are accepted, and they haven't been able to find this offline. Talk with them about other fun and creative activities they might enjoy doing alone, with peers or with the family, which they can try alongside gaming.
Finding games you both enjoy can turn gaming into something that helps you spend quality time together. However, remember to respect your child's wishes if they don't want to play with you, as some games may feel very personal to them. 
Try not to react or argue back when your child is feeling worked-up, as this will escalate the situation. Give yourself and your child a chance to have some space before you talk.
When you're stuck in cycles of arguments, it's easy for both you and your child to focus on the negatives. Remember to let them know that you're helping them to set limits because you care about them.
Are they finding this issue difficult, and what do they think might help? Are there boundaries you can set together so that your child experiences the same limits as their friends?
The point at which it becomes 'too much' depends on what is right for your child, and the boundaries you feel comfortable with as a parent.
How can I help my child stay safe while gaming?
Use age ratings. Games have age ratings just like films. Pan European Game Information (PEGI) provides detailed age ratings to help you decide how appropriate a game is for your child.
Talk about spending money. Lots of games offer the opportunity to buy extra capabilities, such as game-world currency or weapons, within the game. This includes loot boxes, which can encourage people to spend because they offer randomised rewards. Young people can feel pressure to spend to keep up with other players – and could spend significant amounts of their own or their parent's money, or run up a debt. Talk to your child about whether this is something they're aware of.
Report your concerns. If you're worried about the way someone is communicating with your child online you can report it to Child Exploitation and Online Protection (CEOP) who can advise and support you.
Agree spending limits. Agree spending limits as part of your negotiation about gaming boundaries. If your child does end up owing you money, it's important that you think together about how they can repay it, either financially or with acts like helping out around the house. Otherwise online debt may start to feel 'unreal' to them. 
Help your child understand how they can stay safe online. Many young people game with others they meet online, benefiting from new friendships and a sense of community. However, this can put them at risk of being exposed to inappropriate or upsetting content, cyberbullying or being groomed for coercive relationships. Use our online safety guide to help your child understand the risks, how to stay safe and what they can do if anything worries or upsets them.
When should I be worried?
Signs that there may be a problem
While there is no exhaustive list of signs that a young person is struggling with their relationship with gaming, and every young person is different, a young person may be negatively impacted by gaming if they are:
feeling regularly exhausted and disengaged at school – experiencing poor concentration, irritability and worsening academic performance
prioritising gaming over important daily activities like sleeping, eating and washing
only socialising online and finding in-person interactions difficult to manage, enjoy or feel interested in
no longer keeping up with other interests they used to enjoy alongside gaming
talking a lot about gaming to the point that they find it difficult to talk or think about much else
What to do if you're worried
If you're worried about your child's gaming, start by opening up a conversation to find out what's going on and how they're feeling – and think with them about whether there are strategies you can work on together that might help.
If your child is regularly experiencing these feelings and behaviours and it's already been going on for a while, it might be helpful to speak to a professional about what support they need.
It's a good idea to seek professional advice if your child is:
Finding professional help
If you're worried that gaming is having a damaging and ongoing effect on your child's mental health, and the strategies you have been using to improve the situation aren't working, speak to your GP.
Together you can discuss whether referral to Child and Adolescent Mental Health Services (CAMHS) and/or an assessment by a mental health specialist is needed.
For some parents, gaming can feel like a strange thing to talk to a GP about. Remember that the NHS recognises that gaming behaviour can affect mental health, and they have opened a treatment programme to support people with this. You can find more information about the National Centre for Gaming Disorders here. 
When talking to your GP, try to be as clear as possible about your concerns. For example, if your child is anxious, not sleeping, or becoming very isolated, name these things specifically.
You can talk to your GP with or without your child.
Preferably in partnership with your child, be open with the school about what's going on. If your child does not want to go to school, if they're not sleeping and struggling to focus, or if they're feeling anxious, agitated or disengaged at school, what support can the school offer?
Some schools also provide guidance or training for parents and pupils around gaming and screen time. 
If your child needs to talk and they would find it helpful to open up to someone outside of the family, let them know about the  phone, webchat, email and text support they can access from the services listed at the end of this guide.
Setting boundaries around gaming and screen time can become a battleground for parents. We're living in a society where gaming is everywhere. We have more access to screens than ever before, and gaming is often talked about lots at school and can become a big part of a child's social life.  This can put parents in a really difficult position.
If you're having lots of conflict with your child about gaming, it can be exhausting – and it's upsetting to feel that your relationship with your child is being negatively affected by arguments. It's important to recognise the impact the situation is having on you and to think about ways you can take care of yourself, including getting support from friends, family and other people in your support network.
If you're having lots of conflict with your child about gaming, it can be exhausting. It's important to recognise the impact the situation is having on you and to think about ways you can take care of yourself.
Finding further support
Useful helplines and websites
Offers information, advice and support for young people affected by problem gambling in England, Scotland and Wales.

Free 24/7 1-2-1 live chat service available.

For support outside of the helpline opening hours, call the National Helpline on 0808 8020 133.

Opening times:

9am - 8pm, Monday - Thursday

Supports students to look after their mental health by providing information and advice.

They also provide details about local services offered by universities and information on how you can access support group programmes.

You can call or email for more information (this is not a helpline).

Opening times:

3pm - 12am, seven days a week

If you're under 19 you can confidentially call, chat online or email about any problem big or small.

Sign up for a free Childline locker (real name or email address not needed) to use their free 1-2-1 counsellor chat and email support service.

Can provide a BSL interpreter if you are deaf or hearing-impaired.

Hosts online message boards where you can share your experiences, have fun and get support from other young people in similar situations.

CALM (Campaign Against Living Miserably)

Provides support to anyone in the UK who is feeling down and needs to talk or find information.

Free webchat service available.

Information about the helpline and how it works available here.

Opening times:

5pm - midnight, 365 days a year

A free app for teenagers (11+) providing resources and a fully-moderated community where you can share your problems, get support and help other people too.

Can be downloaded from Google Play or App Store.