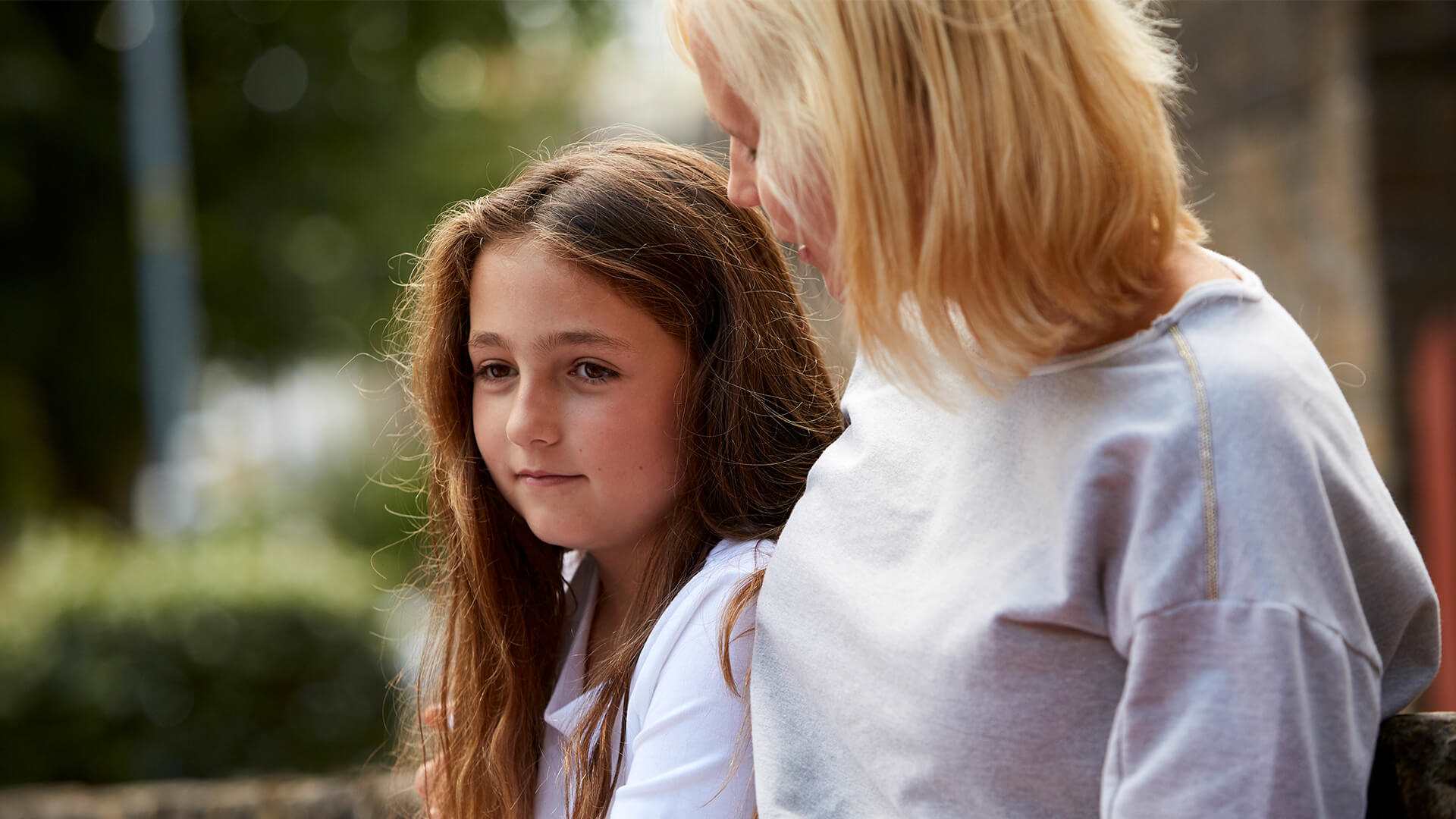 Anger is a normal and healthy reaction when things don't go the way we expected, life feels unfair or people upset or hurt us. It can be a helpful thing - letting us know that something is wrong or not okay with us.
It's normal for children and young people to find it difficult to manage their angry feelings sometimes, and it's helpful to remember that the part of our brain that helps us do this doesn't fully develop until we're in our mid-20s.
Anger can become a problem for your child if it feels overwhelming or unmanageable, makes them unhappy, affects their relationships or is expressed through unhelpful or destructive behaviours – towards either themselves or other people.
Angry feelings and aggressive behaviour can be really hard to deal with as a parent, and can have a huge effect on family life. If you're going through this, remember that there is light at the end of the tunnel. There are things you can do to make the situation better, and places where you can find support if you need to. Here, we've got strategies you can use to help you respond and advice on when to seek further help and where to get it.
When I'm angry I feel a lot of self-hate and worthlessness. I also feel a build-up of energy.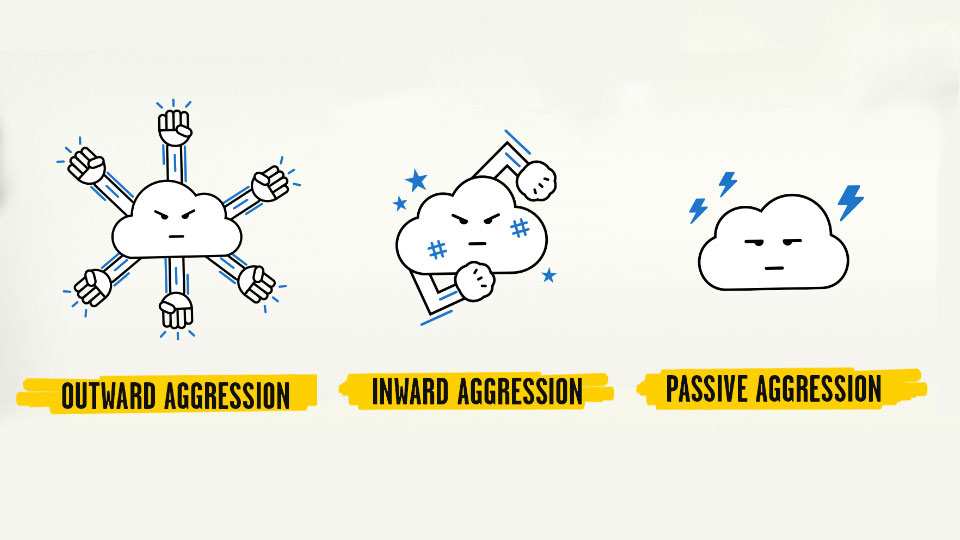 What is anger like for young people?
If your child can't tell you in words, they will often use their behaviour to let you know how they're feeling. A young person who is feeling angry may:
be outwardly aggressive – acting aggressively towards other people, including shouting, hitting or breaking things
be inwardly aggressive – hurting themselves, for example by self-harming, or being very self-critical
be passively aggressive – withdrawing, ignoring people, being sarcastic or sulking
feel things in their body like a racing heart, feeling hot or tensing their muscles – for example clenching their fists
seem tense, unable to relax or easily irritated
find it difficult to concentrate.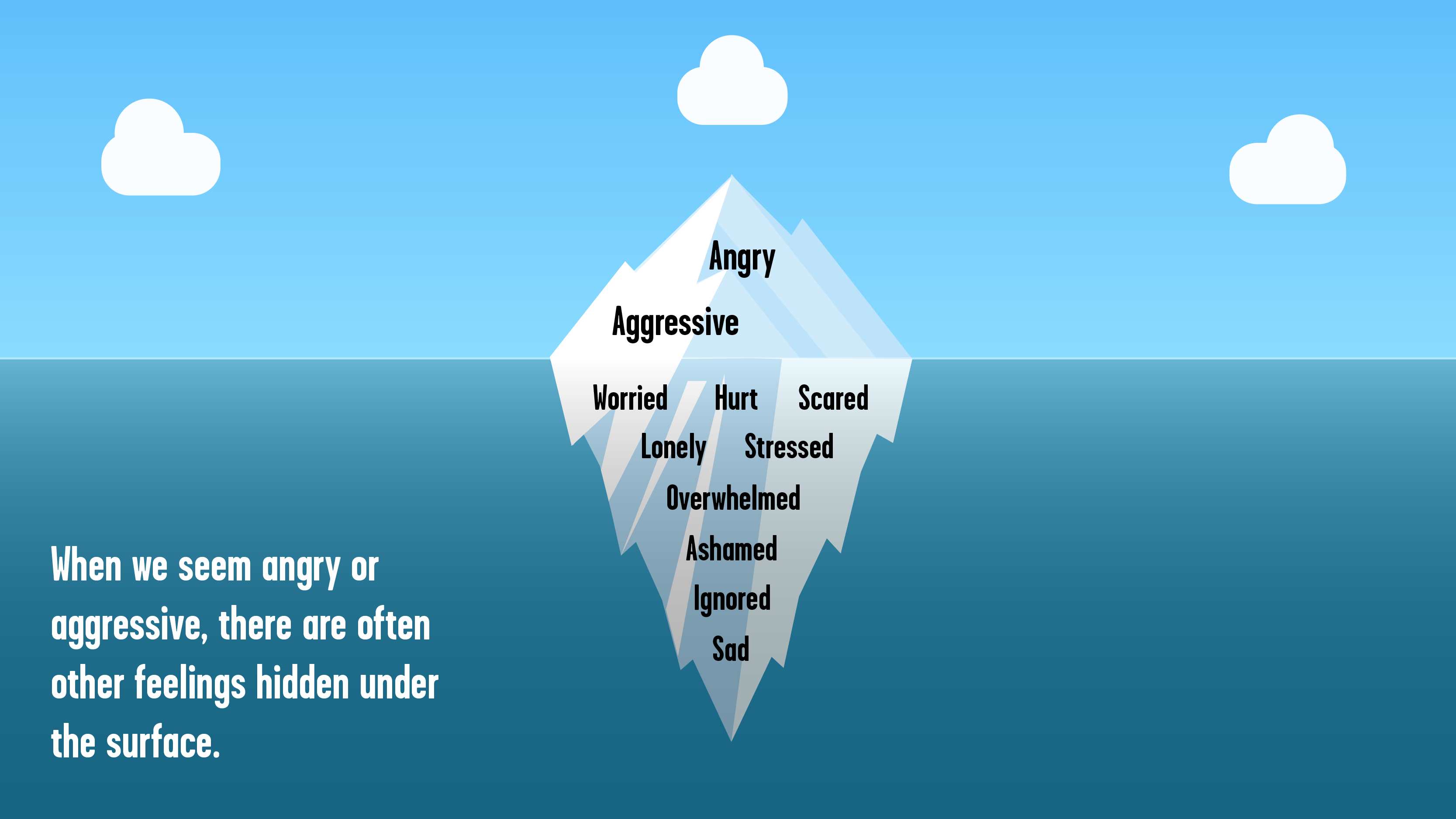 Underneath these behaviours, a young person who seems very angry may also be feeling things like fear, stress, sadness, hurt or worry – or might be struggling to cope with a difficult experience at school, at home or in another part of their life that they feel unable to talk about.
It can be helpful to remember that a person who's feeling angry a lot of the time probably isn't feeling very happy – and while it might not be obvious, what they often need is support. Supporting children and young people to put their feelings into words can help them to feel less overwhelming, making it less likely that they will need to act out.
For some young people, feeling more irritable or angrier than usual can be a sign that they are struggling with low mood, depression or anxiety – especially if it goes on for a long period of time without changing.
If your child becomes so angry that they are being verbally or physically aggressive and you feel unsafe, it's important that you reach out for help.
In these situations:
If it is safe for you and your child, remove yourself and any other family members from the situation.
If it's not safe to do so, and you feel that you or anyone else are at immediate risk of harm, warn your child that if the aggression does not stop you will contact the police.
Follow through if they do not stop. Call 999 if there is a danger to life or violence is being used or threatened. Call 101 if you want to discuss the situation with your local police officer.
Calling the police to intervene in a situation that involves your child is an incredibly difficult thing for any parent to have to do. However, this may be the only course of action if your safety, or the safety of other family members, is in question. You might feel worried about getting your child into trouble, but they won't automatically get a criminal record and it's important to put your safety first. The police can be supportive about responding to mental health issues and may be able to advise you about next steps.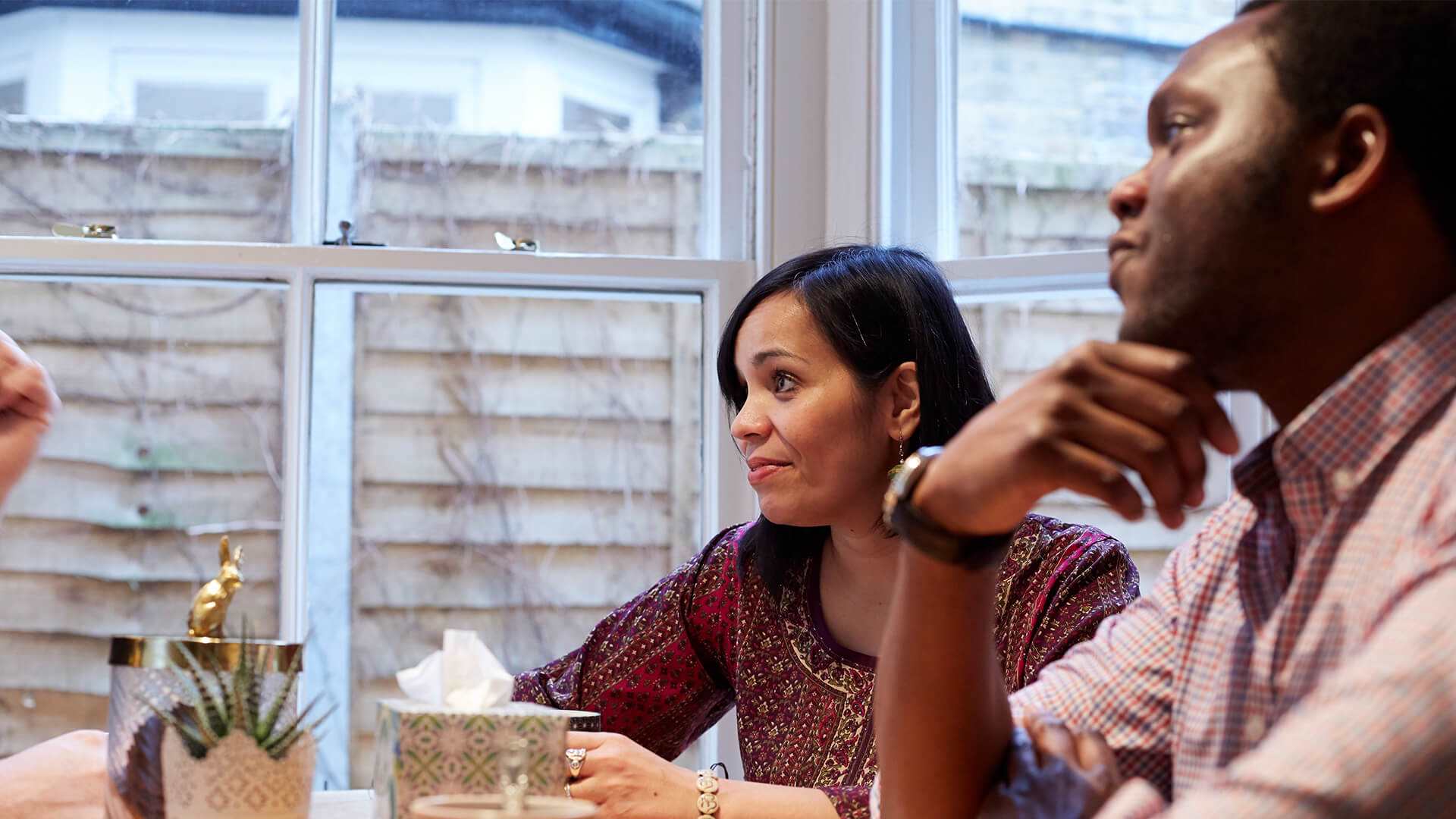 As a parent or carer, we often put our children first, no matter how old they are – but it's so important that you remember to look after yourself too. If you have ever flown on a plane you may remember the flight attendant saying that in times of difficulty you need to put your own oxygen mask on before helping others – and the same applies here.
If your child is acting out, remember that it can be because they see you as a safe person who they can express their feelings with, trusting that you will love them no matter what – and that it isn't necessarily about you.
Use the family and friends around you – whether it's for a catch-up or having someone to watch the kids so you can have a break.
These are some things that can help you take care of yourself:
Try to take a step back and see the bigger picture. Choosing to let the little things go will be better for your own wellbeing and it doesn't mean you're letting them 'win'.

It can be a natural response to feel angry when someone is acting out. If you feel your own anger levels rising, tell your child you're taking a time out. You may want to do something to reset like putting the kettle on, doing the washing up or taking the rubbish out.

Spending time with your child doing something you both enjoy can help you to feel more positive about the relationship and yourself as a parent. It could be a movie night, a pamper party, playing a game or visiting a local park.
You might also find helpful...