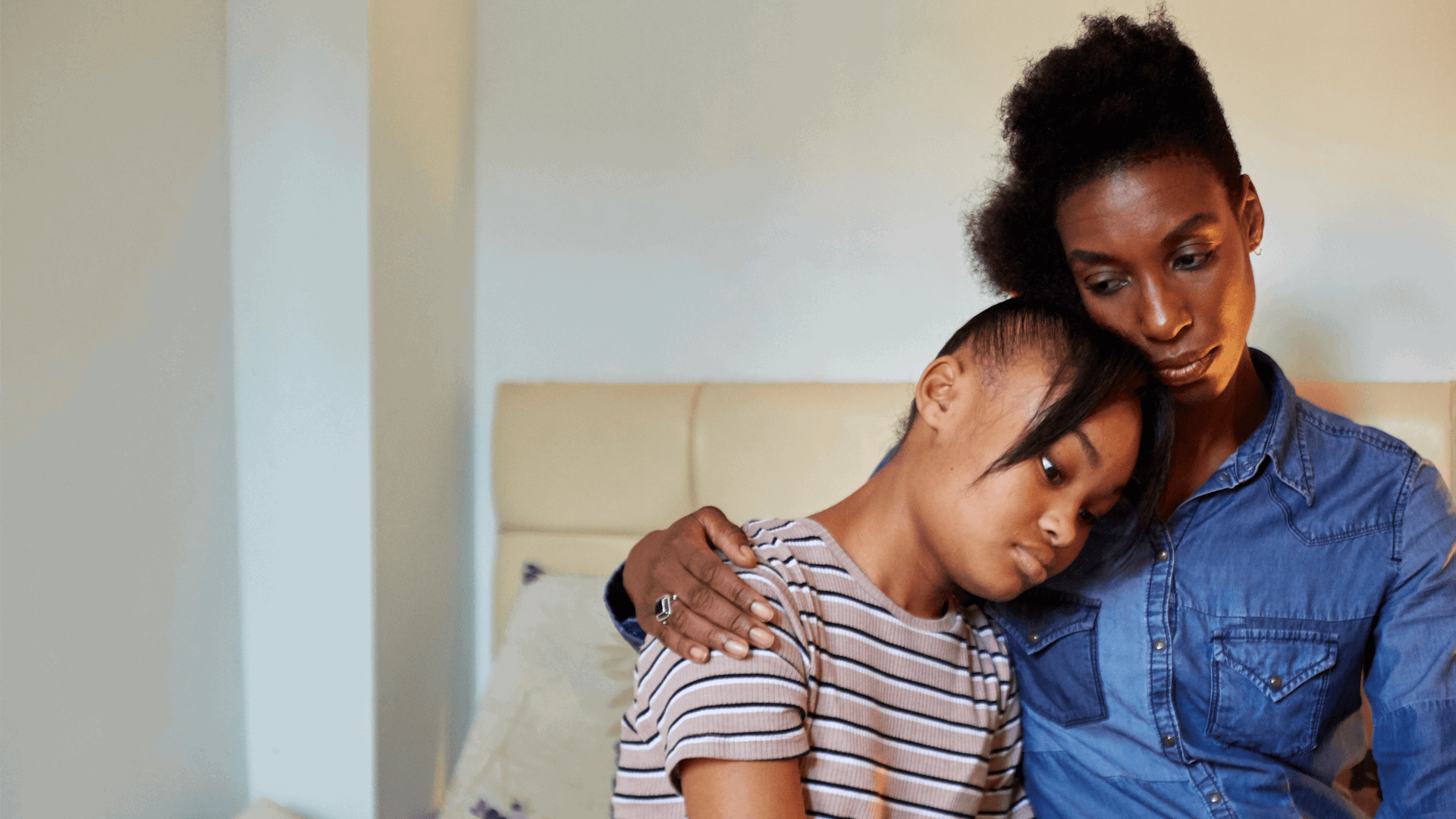 Going through different emotions is part of life. While it can feel worrying as a parent, it is normal for young people to feel low sometimes, and this can be a natural response to what's happening around them. Often, the passing of time and support from people they're close to can help things feel better again.
When a young person is feeling depressed, however, sadness and low feelings become more overwhelming, persisting over a longer period of time and making day-to-day life difficult.
Knowing that your child is feeling depressed can be incredibly worrying as a parent. But remember that lots of young people go through depression and come out the other side and feel okay again, and that there are things you can do to help them - including providing emotional support, working on practical strategies together and finding the right professional support if they need it.
Symptoms of low mood and depression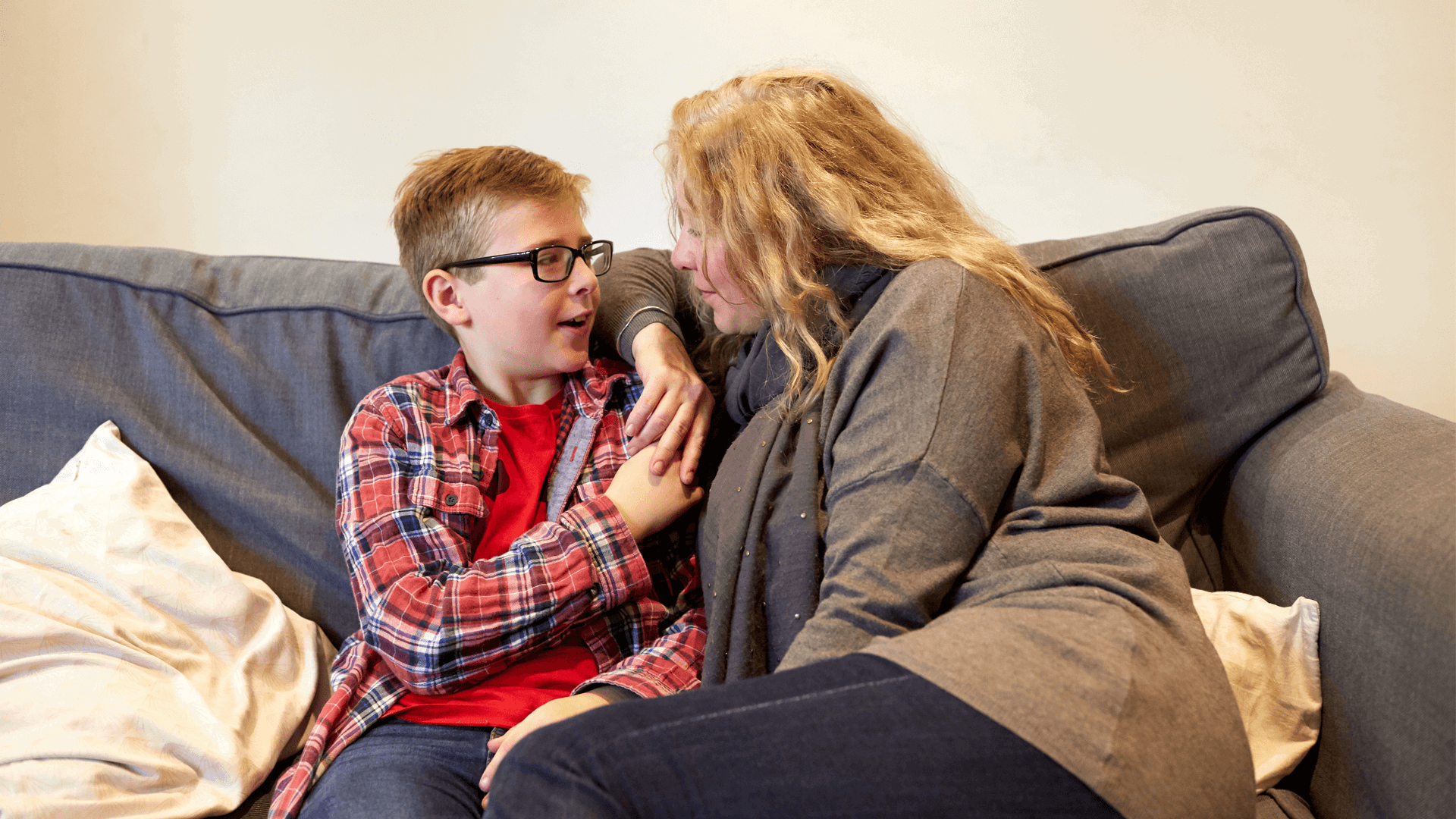 As a parent, it can be useful to understand the difference between having a generally low mood and feeling depressed. This can help you to think through what your child is experiencing and the type of support they need.
If your child is experiencing a low mood, they may feel more sad, tearful, worried, tired or angry than usual, or feel low and less confident about themselves – but then feel better after a few days or weeks. They may also start to feel better quite quickly after making small changes in their life or routine – for example after resolving a disagreement with a friend, getting to the end of a stressful time at school or starting a more regular sleeping pattern.
When a young person is depressed, sadness and low feelings do not change or go away with time. These feelings can become overwhelming and stop them from doing or enjoying things they normally would. When a young person is experiencing this, it's very difficult to shift the situation without extra help and support.
While every young person is different, and these feelings are often expressed differently at different ages, some signs that your child may be feeling depressed include:
withdrawing, or avoiding friends or social situations
finding it hard to concentrate, and/or losing interest in schoolwork
not wanting to do things they previously enjoyed
feeling irritable, angry or frustrated
feeling tearful, miserable, lonely or hopeless
feeling empty or numb
being very self-critical, or feeling less confident
sleeping more or less than normal
eating more or less than normal
feeling tired or not having any energy
showing less or no interest in self-care activities like washing
wanting to self-harm
experiencing suicidal thoughts
If your child is experiencing one or two of these things, it does not necessarily mean that they are experiencing depression. But it's important to speak to your GP as a first step so that you can explore what's going on together.
How can I help my child?
If you are concerned that your child may be experiencing depression, there are lots of things you can do to help.
Try not to ask too many questions, come up with quick solutions or gloss over their sadness. Empathise with how they're feeling and remember they've taken a risk in opening up to you – let them know they can talk to you as often and for as long as they need to.
Try not take it personally if you're on the receiving end of anger, frustration and sadness, as it's often a sign of how much your child trusts you when they can express these feelings with you. However, it is completely understandable if this sometimes becomes too much for you to manage as a parent - and if that happens, it's a good idea to seek professional help and advice.
Young people often find it difficult to open up about how they're feeling because they don't want to worry or upset anyone. Let them know that you're there when they're ready to talk, and that you want to hear about however they're feeling.
This could include a problem with a friendship or family relationship, feeling bullied or left out at school, feeling overwhelmed by school work, struggling with a change such as divorce or separation in the family, or a combination of things.
Are there changes that could be made at home or school that would make things easier?
They might even want to keep a list of the people they trust and can reach out to for support when they need it, together with their contact details. Doing this exercise can help your child to feel less isolated, reminding them that there are people in their life who care about them.
Take a step-by-step approach towards helping them do these activities when they feel able to. This could be things like exercising or playing sport, listening to music, doing something creative like colouring or drawing, watching a favourite film, reading a favourite book or going for a walk with you.
This includes getting up at a regular time, eating regular healthy meals, doing exercise, drinking water, spending quality time with loved ones and getting enough sleep (teens need a minimum of eight to ten hours per night). It might help to think about limits around screen time as part of this.
Together you can explore things like the type of support they would find helpful from you and others, the activities that help them to feel better and the people or services they can get in touch with when they need support.
Let them know you love them, these feelings won't last forever, and that you can find support to help things feel better.
"Try not to 'fix things' - sometimes you just need to be there to listen."

"Allow your child some privacy but be available for them if they need you."

"Sometimes the time when you least want to be there is the time you most need to be there."

"Try to find situations where your child might be more open and willing to talk to you, such as in the car or on a walk."
When to seek professional help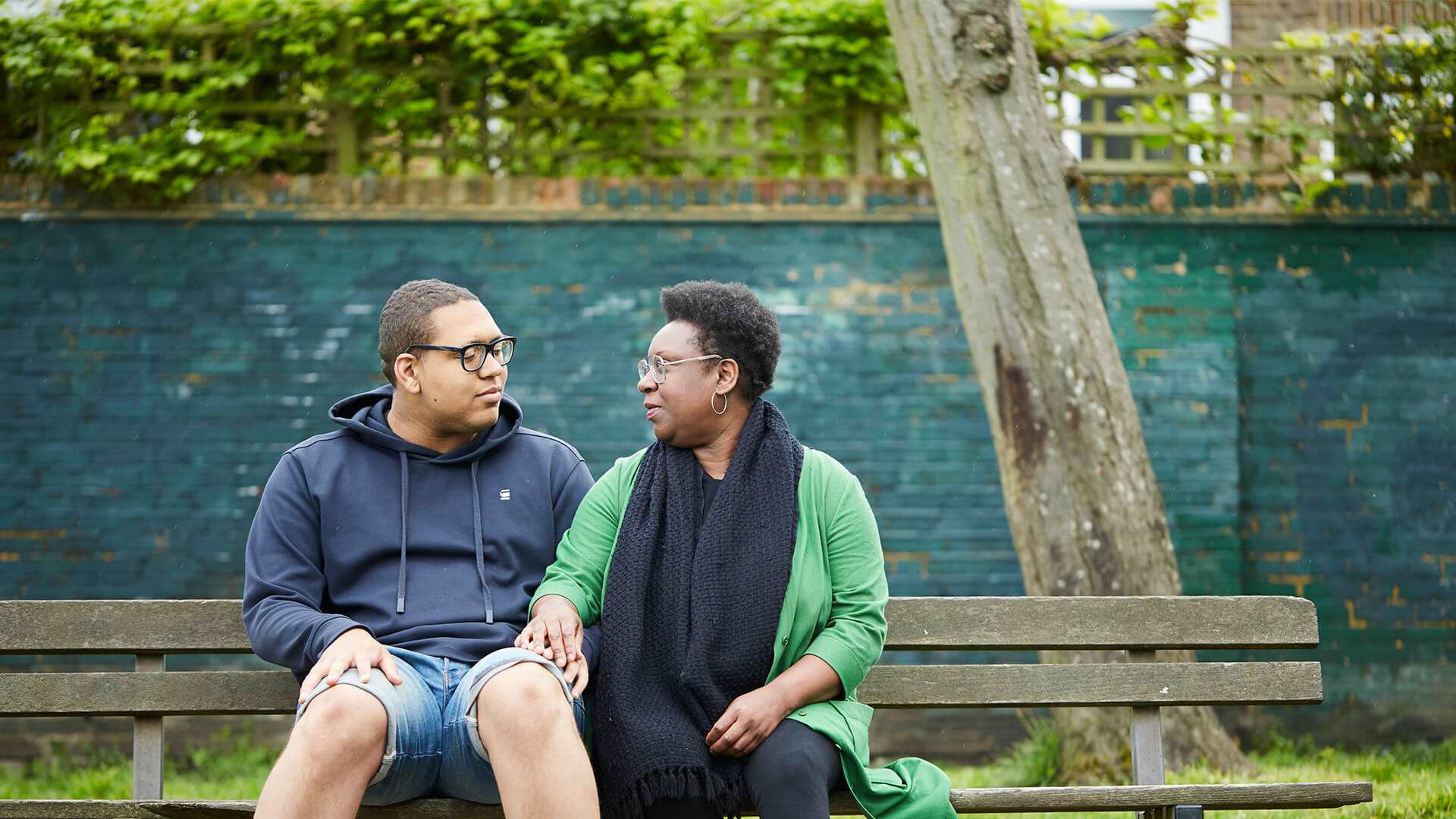 If the situation isn't getting better with time and you're feeling worried about your child's mental health, seek professional support and advice.
Many children and young people will need professional and specialist help to feel better if they are experiencing depression. They may benefit from a specific diagnosis or a treatment such as talking therapy.
You can find more information about how to access professional help below.
Where can I find professional help?
Speaking to your GP is usually the first step to accessing mental health services. Your GP can provide information and advice, and discuss the options around treatment and support with you. Depending on how your child is feeling, they may refer them for an assessment by a mental health specialist or to Child and Adolescent Mental Health Services (CAMHS). You can speak to your GP to ask for advice with or without your child.
If your child is experiencing depression, different types of treatment may be considered. A common treatment option is a form of talking therapy – and if they are experiencing more severe symptoms and are not able to respond to talking therapy, they may also be offered medication.
A young person should only be offered medication alongside talking therapy or another form of treatment, and only after an assessment with a psychiatrist. If they are taking medication, they should be regularly contacted and reviewed by a health professional such as a GP, a specialist from their CAMHS team or a psychiatrist.
Read our medication guide to find out more about the different types of medication your child might be offered.
Counsellors and therapists can help your child to make sense of how they're feeling and work with them to find ways of coping. Therapists working with younger children will usually do this through play and arts activities such as painting, drawing and making things.
You can find out how to access counselling for your child by reading our guide.
If your child is struggling, it can help to be open with the school about what's going on and what support your child needs. Depending on their age, it may be important to make sure your child feels some control over the information that's shared about them – for example by discussing with them who they would feel comfortable for you to speak to.
Alongside counselling, schools can often provide support such as drop-in chat sessions, mentoring, peer buddying and clubs and activities. If the school has a health service, you may also be able to access help through this.
Your child's school or college can also refer your child to CAMHS and other local services.
If your child is experiencing depression and needs ongoing support, it can be helpful to create a support plan together with the professionals around your child – so that you know exactly what help is available and how your child can access it. This could include things like:
agreements with their GP, or their key worker if they are being treated by CAMHS, about when they will next check-in
whether any referrals can be made to other services, and a list of the services available locally that might be able to support them
what your child's school can offer – including a staff member who they can speak to when they're struggling.
people your child trusts and can talk to when they need to, including family and friends.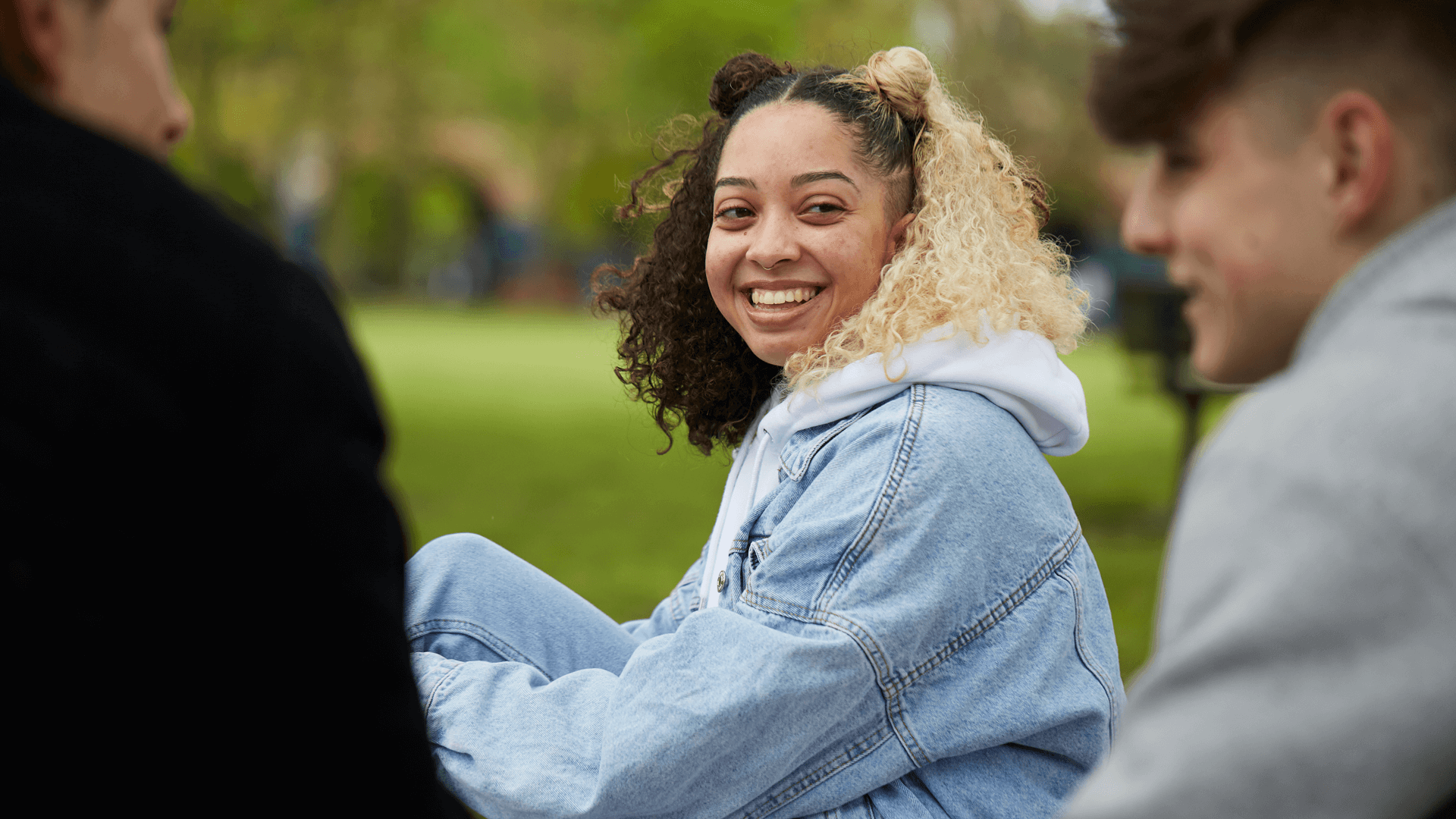 Young people's advice for others experiencing depression
Speak to your doctor or a trusted adult about how you're feeling.
Don't be afraid to cry, especially if you're male – it helps to release emotions and you'll feel better afterwards.
I've found that identifying behaviours that are not beneficial to you – like endlessly scrolling through Instagram before bed and sleeping late – can be really helpful. It's hard to force good habits, but it can do wonders for your overall mood.
Try to keep going outside, even if it's just a short walk, it can really help your mood to lift.
Find a distraction technique - we all have different ones; it could be jogging, music, art, reading etc.
Realise that how you're feeling won't last forever and there's always something to look forward to.
Suicidal thoughts
Young people who are struggling with depression can experience feelings of not being able to go on, or no longer wanting to be alive. This can lead them to think about, speak of, or attempt suicide.
A young person can struggle with thoughts of suicide without acting on them. But these thoughts can also develop into stronger feelings, and a plan or intention to attempt suicide. All suicidal thoughts should be taken seriously, and young people going through this need help and support.
If your child is experiencing suicidal thoughts, or you're worried they might be, we have information and advice that can help. Have a look at our page on suicidal thoughts for advice on how to support them and where you can find help - including how to access urgent help.
For advice on supporting and responding to your child when they're experiencing suicidal thoughts, have a look at the Prevention of Young Suicide (PAPYRUS) website. You can also contact their HOPELINE to speak to an advisor via phone or email.
Supporting a young person who is struggling with depression can be incredibly worrying and exhausting – and it's entirely understandable if you're struggling with anxiety or other difficult feelings yourself at the moment.
It's so important to recognise the impact the situation is having on you, and to think about ways you can take care of yourself – including getting support from other people so that you can take some time off. Remember that it's okay to ask for help when you need it, and to share your worries with someone you trust.
Many parents find it helpful to reach out to other parents so they can talk through how they have handled difficult situations with their children and get support. You may also be able to find a local parent support group using the Charlie Waller Trust directory.
If you need more help, you can find services such as counselling or therapy through your GP and other local organisations, or privately if this is an affordable option for you. Sometimes it helps just having someone there who can listen to what you're going through – and if you need someone to talk to, you can call the Samaritans anytime on 116 123.
I found it a frightening time, and very tiring.

Look after yourself, as well as your child.

Seeking help for ourselves is not an admission of guilt, but 'role-modelling' good mental health for our children.
You might also find helpful...
Where to get further support
Useful helplines and websites
Opening times:

3pm - 12am, seven days a week

If you're under 19 you can confidentially call, chat online or email about any problem big or small.

Sign up for a free Childline locker (real name or email address not needed) to use their free 1-2-1 counsellor chat and email support service.

Can provide a BSL interpreter if you are deaf or hearing-impaired.

Hosts online message boards where you can share your experiences, have fun and get support from other young people in similar situations.

CALM (Campaign Against Living Miserably)

Provides support to anyone in the UK who is feeling down and needs to talk or find information.

Free webchat service available.

Information about the helpline and how it works available here.

Opening times:

5pm - midnight, 365 days a year

A free app for teenagers (11+) providing resources and a fully-moderated community where you can share your problems, get support and help other people too.

Can be downloaded from Google Play or App Store.

Whatever you're going through, you can contact the Samaritans for support. N.B. This is a listening service and does not offer advice or intervention.

Offers confidential advice and support for young people struggling with suicidal thoughts.

Its helpline service - HOPELINEUK - is available to anybody under the age of 35 experiencing suicidal thoughts, or anybody concerned that a young person could be thinking of suicide.

Opening times:

9am – midnight, 365 days a year