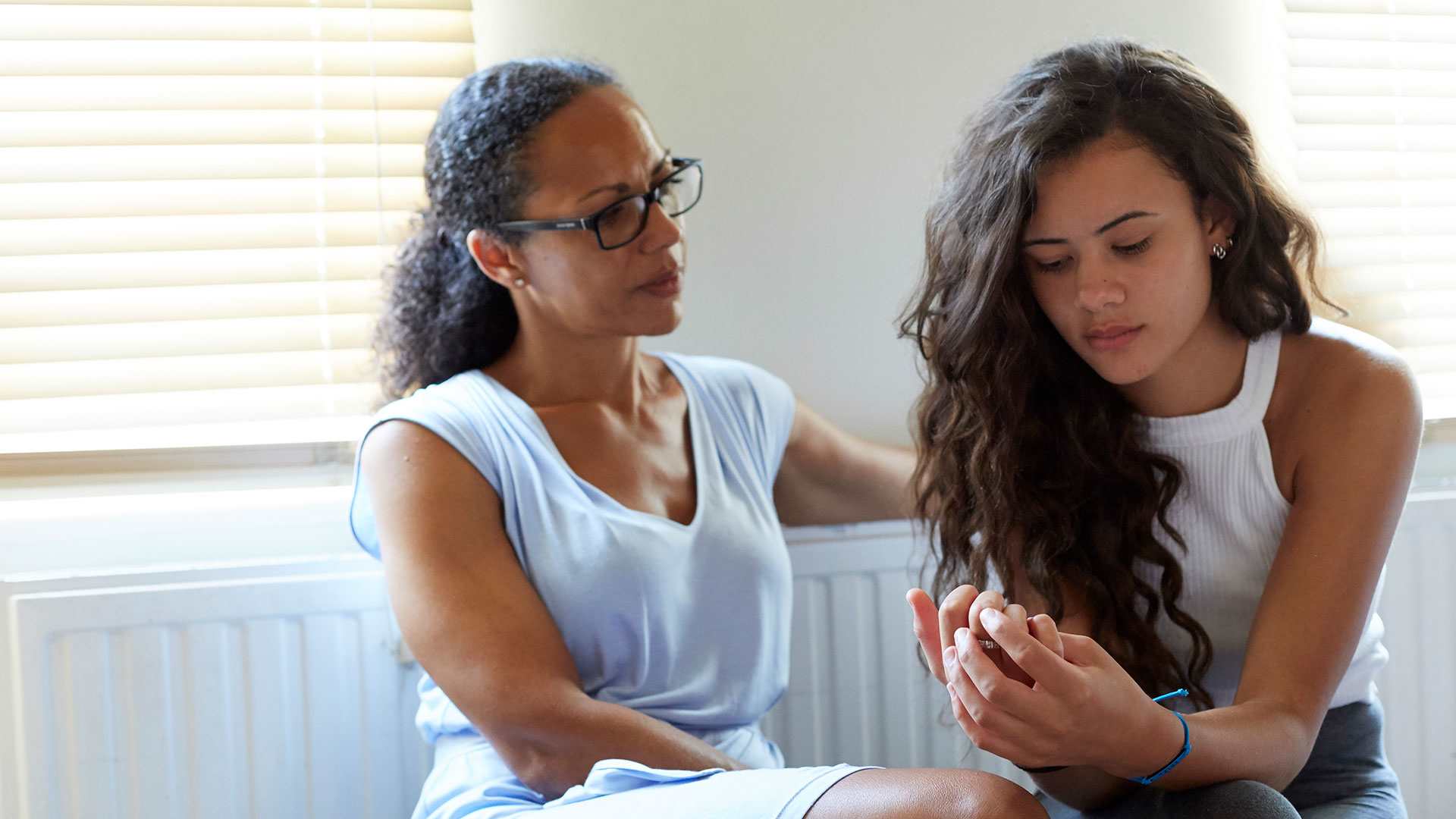 All children and young people have difficult experiences sometimes. When this happens, they might feel more stressed or upset. But with a bit of support from those around them, they will usually feel better. However, when a child or young person experiences trauma, it can feel too big for their normal coping strategies.
If you're worried that your child or young person is struggling with trauma, remember that you can play an incredibly important role in helping them. By providing emotional support and a loving, safe relationship, you can help them to heal with time. You can also make sure they get the right professional support if they need it.
On this page, we've got information and advice to help you feel confident about supporting them.
What is trauma?
A traumatic experience usually involves a threat to our sense of physical or emotional safety. We may also feel trapped, powerless or unsupported in the face of this threat.
Trauma describes both one-off events and things that happen over months or years – for example, within a young person's family or friend relationships. It can be something a young person experiences directly, or they might witness something happening to someone else.
These are some examples of things that a child or young person could find traumatic:
a violent event, such as an assault, car accident or natural disaster
experiencing racism, homophobia, transphobia or other forms of discrimination
experiencing domestic violence or abuse
being bullied
losing a family member or friend to suicide, or a sudden death in the family
going through a serious physical illness or time in hospital
being exposed to frightening or inappropriate online content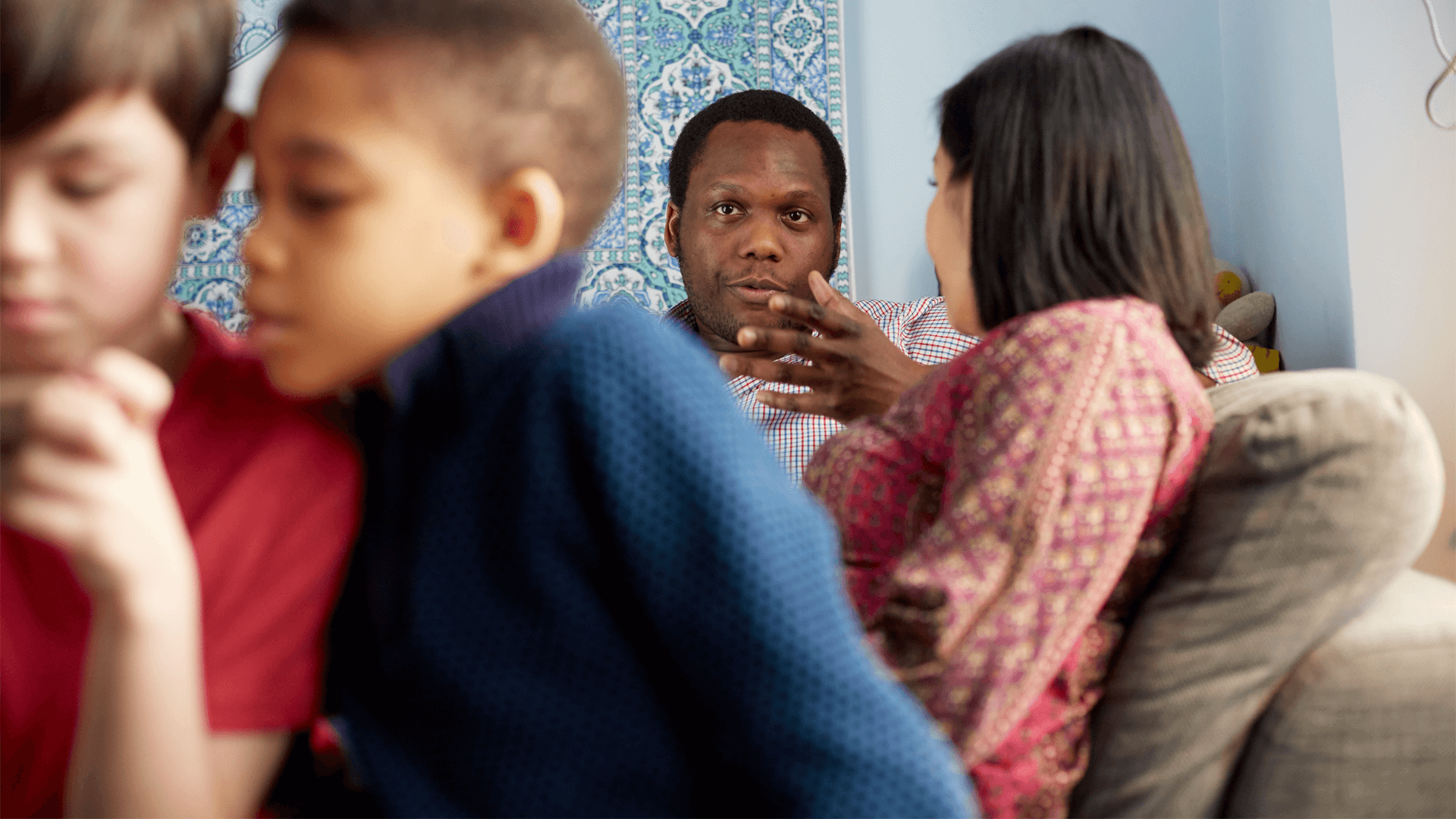 Ultimately, whether something is traumatic depends on how it makes an individual feel. There is no exact definition of the type of events  that are traumatic. Our experiences of what happens to us can be affected by things like our life history, our perception of why it's happened, and the support available to us afterwards.
Trauma is not a mental health condition. But experiencing trauma can have long-term effects on someone's mental health. A wide range of mental health issues can be linked to trauma. This includes PTSD, anxiety, depression, OCD, eating disorders and self-harm.
Signs a child or young person is affected by trauma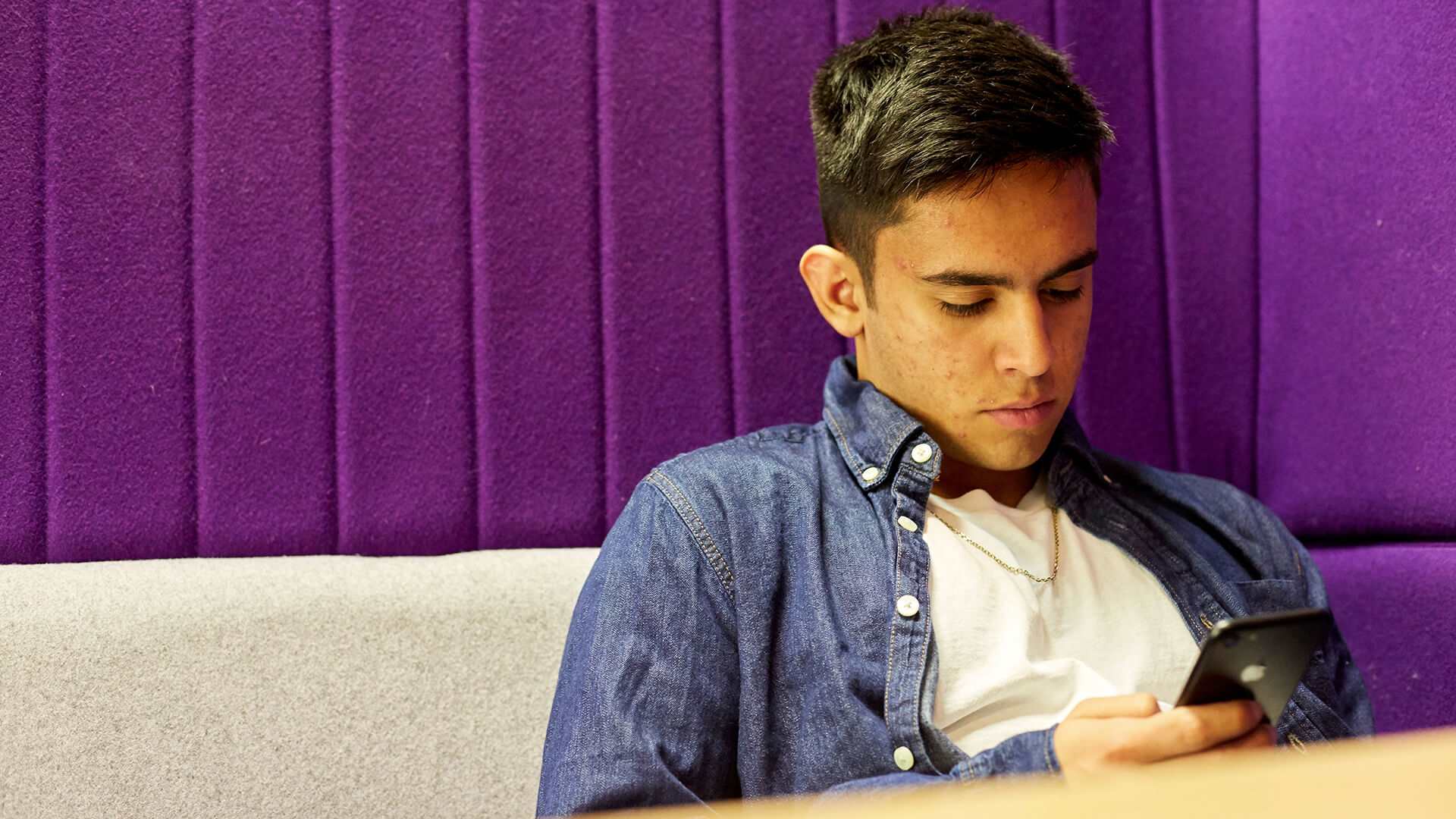 Every child or young person's response to trauma will be different. They may show they're struggling straightaway. Or difficult feelings, thoughts and behaviours may emerge over time. Their reaction and how they cope might also change over time. For example, there may be times when things feel intensely difficult, and then they might feel better for a while.
This means it can be difficult to see the link between a previous traumatic experience and your child or young person's current behaviour. Sometimes they may not be aware of the link themselves.
In general, these are some of the things your child or young person may experience if they are struggling with trauma:
having thoughts or flashback images about the event or experience
finding it more difficult to manage their emotions, which can feel overwhelming
acting out or having angry outbursts
withdrawing from friends, family, school or activities they usually enjoy
avoiding thinking about, talking about, or being in situations which are related to the experience
seeming very sensitive or alert to what's happening around them
seeming zoned-out or disconnected from what's going on around them
finding it difficult to concentrate
not being able to sleep or having nightmares
turning to coping mechanisms such as self-harm, or using drugs or alcohol
blaming themselves, feeling guilty or struggling with their self-esteem 
Some children and young people who go through trauma, experience post-traumatic stress disorder (PTSD). If this is the case, they may experience some of the symptoms listed above intensely. They may also start to negatively affect their day-to-day life.
Some people experiencing these symptoms are diagnosed with complex post-traumatic stress disorder (CPTSD). This diagnosis is often given when the traumatic experience has happened repeatedly over an extended period of time. This might include childhood trauma such as abuse or neglect.
If you are worried that your child or young person is experiencing PTSD or CPTSD, speak to a GP about getting an assessment and professional help. They will usually need professional support to feel better. You can find out more about getting help from GPs in our guide for parents and carers.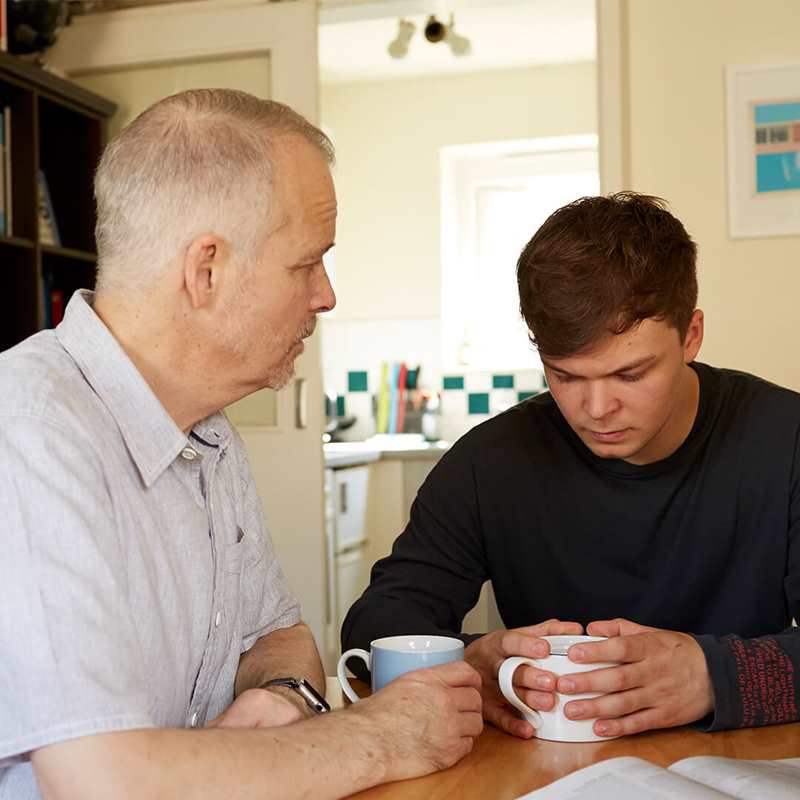 Supporting your child or young person to cope
It is normal for a child or young person to feel or behave differently after a traumatic experience. Remember that healing from trauma is a process.
It's important to give them time to adjust to what's happened, and not to expect things to get better straightaway. It's also a good idea to keep an eye on how they're doing, gently check-in with them and seek further help if it's needed.
Below, we've got some suggestions for things you can do as their parent or carer to make them feel safe and supported.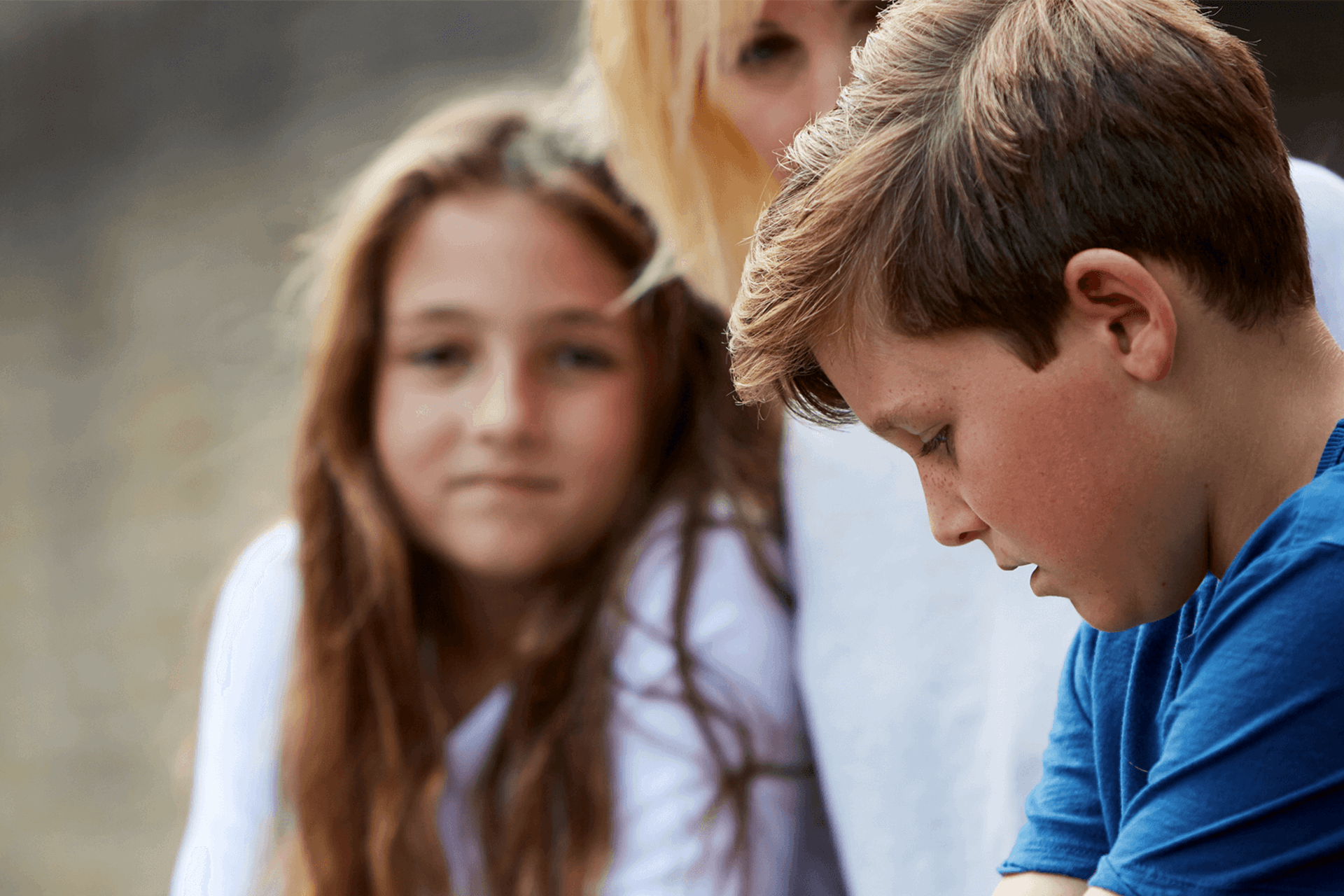 Reflect back the words they use to show that you get their experience. Don't be afraid of using words such as 'terrified', 'horrified', or 'furious' to show you understand how big their feelings are. You might also say 'it's really understandable that you're feeling...' to let them know that their feelings are okay.
You can find more advice about making your child or young person feel understood in our blog.
A traumatic experience often involves feeling unsafe, frightened or out of control. Providing structure, routine and reassurance can help them re-establish a sense of safety.
Let them know you love them, you're there for them and you can find the right support together if they need it.
This can give them a break and help them to feel safe and relaxed, even if just for a little while. It might be:
drawing or colouring
making something like lego
playing sport
cooking or baking
watching a favourite film
Knowing what works, and trusting that they can help themselves, will build their belief in their ability to cope. This can make their feelings less overwhelming. Strategies could include:
running
drawing
listening to music
writing in a journal
talking to family or friends
watching a favourite film
reading a favourite book
They might want to make a self-soothe box. They can fill this with the things that help and use the box when they're struggling.
Some young people who have experienced trauma will need professional and specialist help to feel better. If you're worried that they're struggling, seek professional advice. Take a look at the different professional support available.
Young people tell us they want adults supporting them to:
know that everyone's experience is different, and it doesn't define who I am
recognise all of my needs and see me as a whole person
understand my behaviour – when I'm shouting, crying, hiding, stealing, hitting out at myself or others, I'm just trying to make sense of everything I've gone through
find a way to communicate that works for me
include me in decisions about my life – ask me what I want to happen
build on my strength and help me find new ways to recover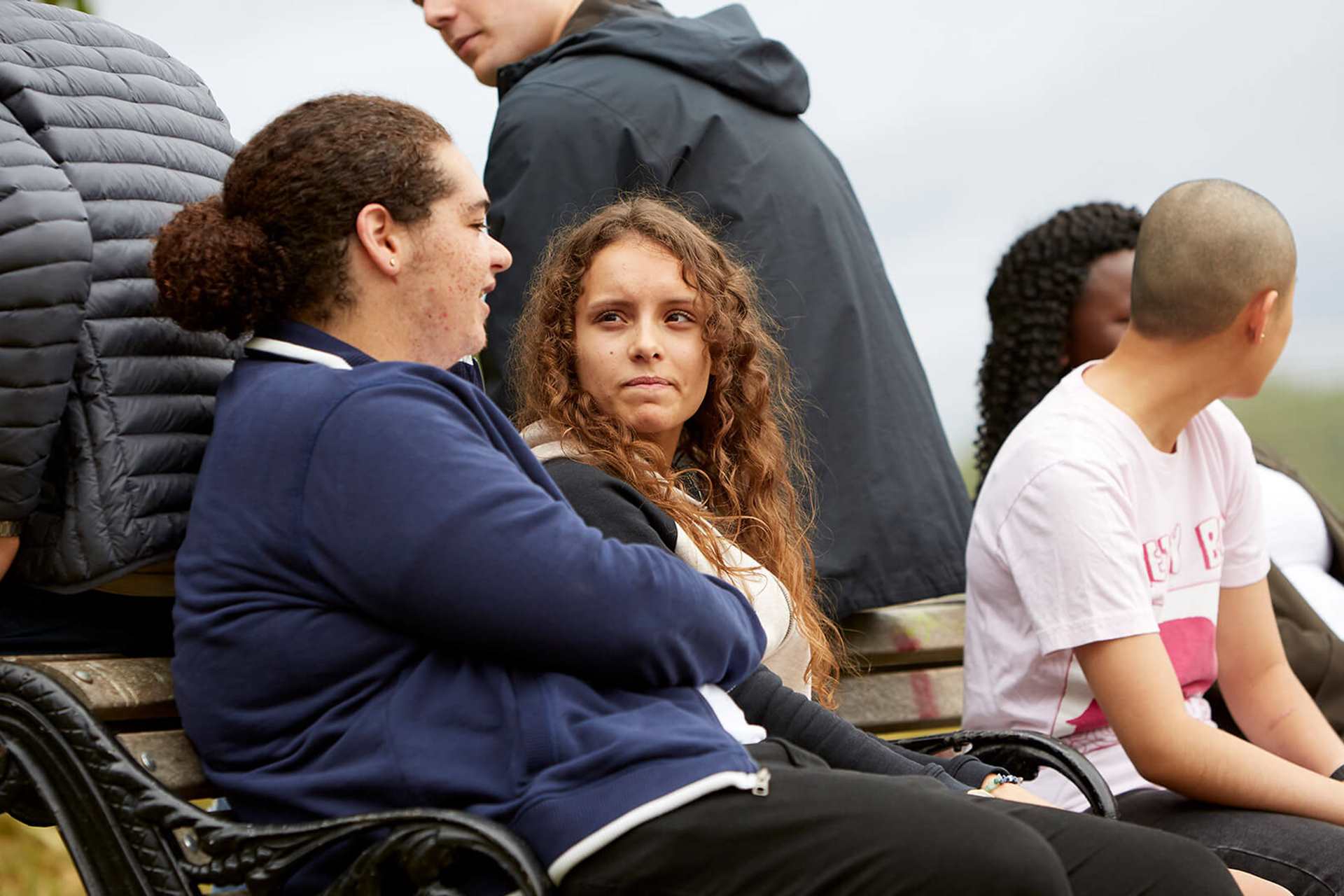 Finding professional support
Counsellors and therapists can provide emotional support and help your child to make sense of their feelings. They can also help them find ways of coping. With younger children, therapists will do this this through activities such as play and drawing.
It's a good idea to look for someone who has training and experience in treating trauma. They will be able to take a trauma-informed approach. You can find out how your child or young person can access counselling in our guide for parents and carers.
If your child or young person is struggling, be open with the school about what's going on and what support they need.
Depending on their age, it can be important to make sure they feel some control over the information that's shared about them. Ask them whether there's a member of staff who they would feel comfortable for you to speak to.
Alongside counselling, schools can often provide things like:
support from the pastoral team
mentoring
peer buddying
clubs and activities that can help your child feel more relaxed
If your child is feeling anxious about school at the moment, you can find information and advice in our guide for parents and carers.
In some moments, your child or young person might want to open up to someone outside of the family. Let them know about the phone, chat, email and text support they can access through the services listed at the end of this page.
If you're worried about your child's mental health, it's a good idea to speak to your GP. This is usually the first step to accessing mental health services through the NHS.
The GP can find out more about how your child or young person is feeling. They can suggest what might help and where they can find support. If needed, they can refer them to the NHS mental health service for children and young people, known as CAMHS. Through CAMHS they can get a specialist assessment and further treatment.
For more information about GPs, have a look at our guide for parents and carers.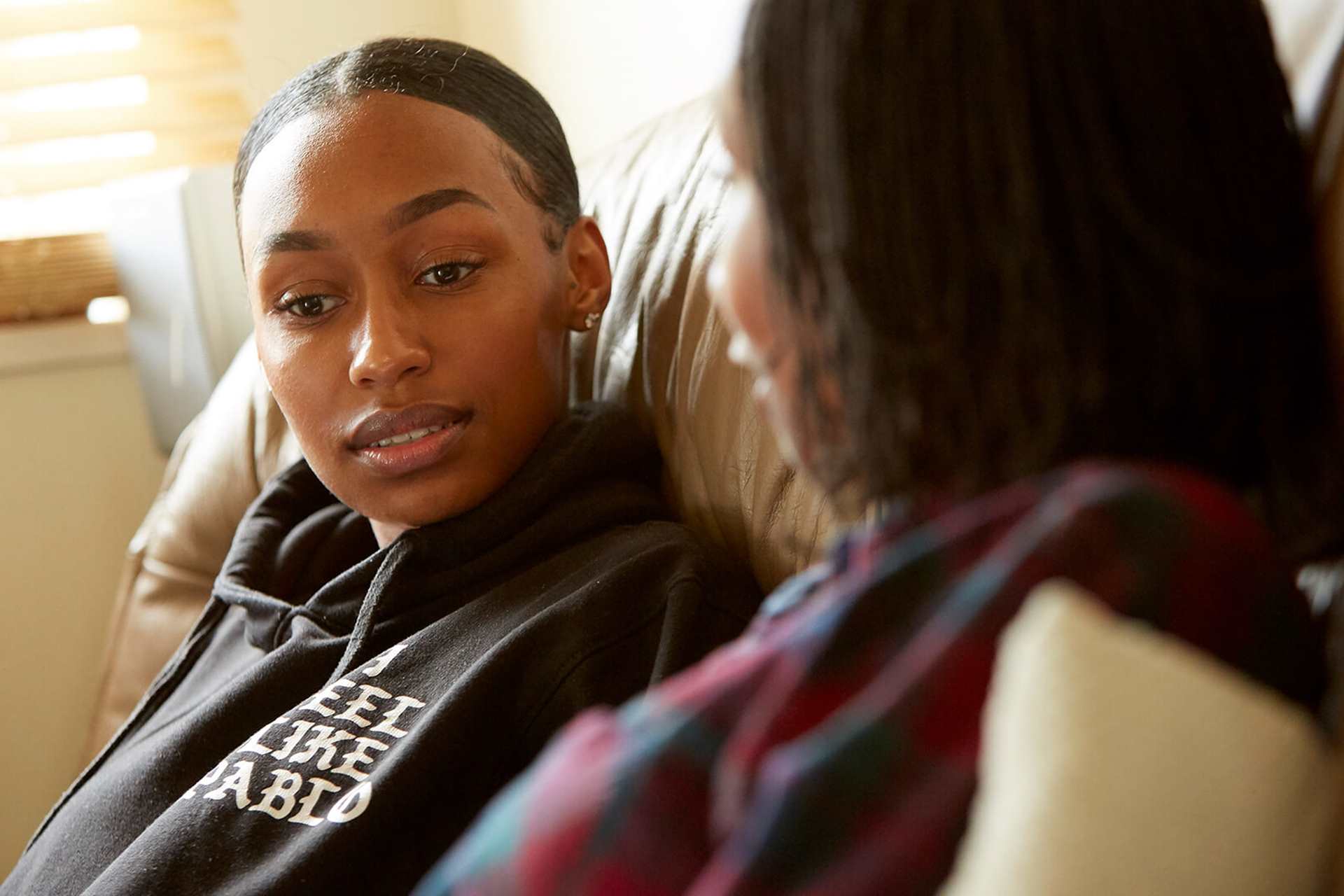 Looking after yourself
Supporting a child or young person who has gone through trauma can be a very emotional experience. So take time to look after yourself and rest when you can.
Remember that in order to support your child, you need to keep looking after yourself. Talk to trusted friends, family and anyone else in your support network. It's okay to ask for help and to take time out when you need it.
If you feel that you need more support, you can ask for counselling or other support through your GP. You can also access a private counsellor or therapist if this is an affordable option for you.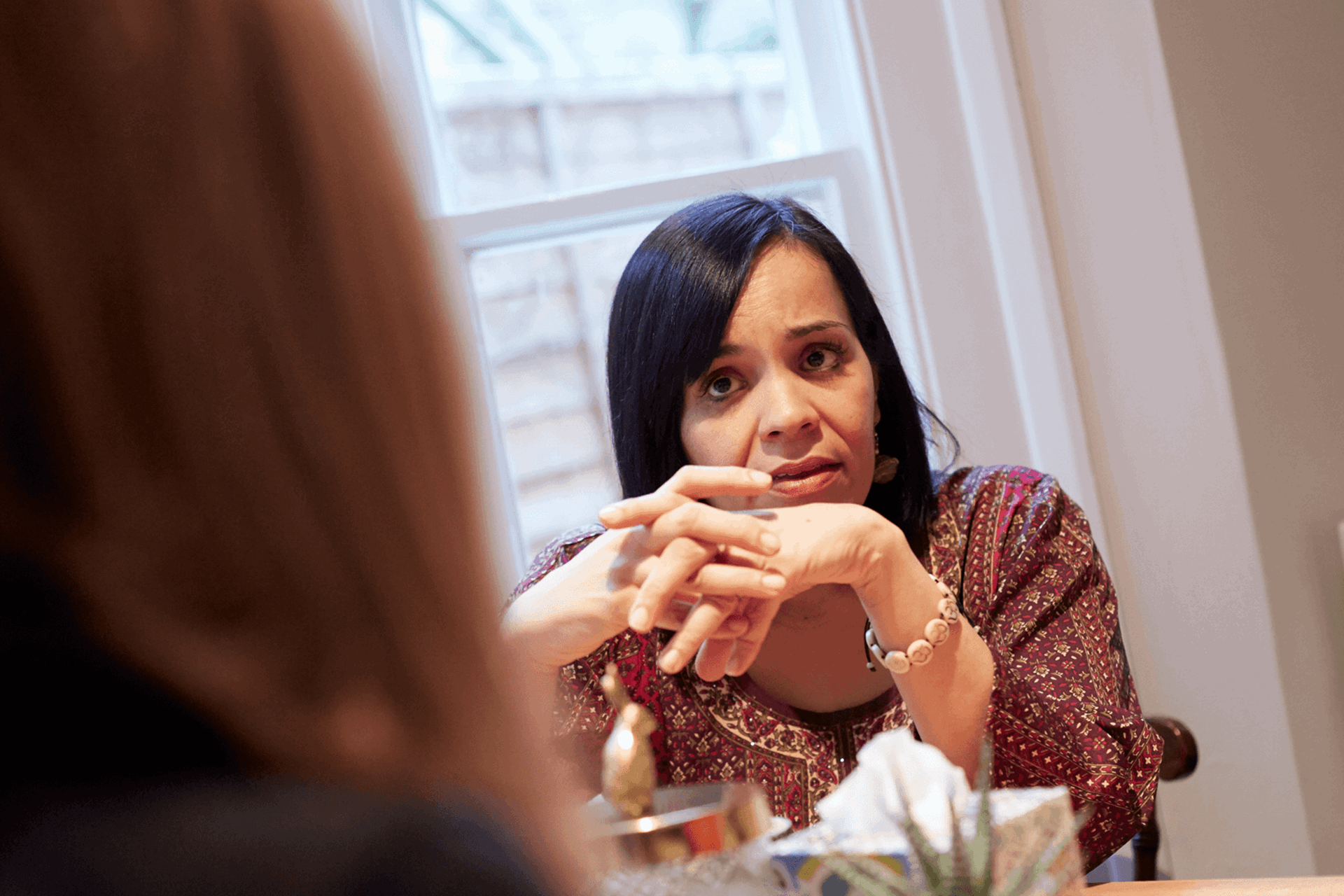 Useful helplines and websites
While we take care to ensure that the organisations we signpost to provide high quality information and advice, we cannot take responsibility for any specific pieces of advice they may offer. We encourage parents and carers to always explore the website of a linked service or organisation to understand who they are and what support they offer before engaging with them.
YoungMinds Parents Helpline

We support parents and carers who are concerned about their child or young person's mental health. Our Parents Helpline provides detailed advice and information, emotional support and signposting.

You can contact us by phone, webchat or email.

You can speak to us over webchat between 9.30am and 4pm from Monday-Friday. When our webchat service is closed, you can email us using the form on our Parents Helpline page.

Opening times:

9.30am-4pm, Monday-Friday

Digital support community and charity offering information, peer support, facilitated listening circles, mentoring and courses for parents of children with mental health difficulties.

Founder Suzanne Alderson's book Never Let Go - How to Parent Your Child Through Mental Illness (Penguin, 2020) outlines how she supported her daughter to recovery after she became depressed and suicidal.

Provides information about local counselling and advice services for young people aged 11-25.

Put in your location and what you need help with into their 'Find help' search, and see what services are available in your area.

Connects Black individuals and families with free professional mental health services across the UK.
Offers online information as well as helpline support to under-25s about anything that's troubling them.

Email support is available via their online contact form.

Free 1-2-1 webchat service and telephone helpline available.

Opening times:

4pm - 11pm, seven days a week

If you're under 19 you can confidentially call, chat online or email about any problem big or small.

Sign up for a free Childline locker (real name or email address not needed) to use their free 1-2-1 counsellor chat and email support service.

Can provide a BSL interpreter if you are deaf or hearing-impaired.

Hosts online message boards where you can share your experiences, have fun and get support from other young people in similar situations.

Formerly known as MeeToo. A free app for teenagers (11+) providing resources and a fully-moderated community where you can share your problems, get support and help other people too.

Can be downloaded from Google Play or App Store.

CALM (Campaign Against Living Miserably)

Opening times:

5pm - midnight, 365 days a year

Whatever you're going through, you can contact the Samaritans for support. N.B. This is a listening service and does not offer advice or intervention.

Provides faith and culturally sensitive support for young Muslims. 

Online chat service available during opening hours.

Opening times:

4pm - 10pm, 365 days a year
Whether you love the page or think something is missing, we appreciate your feedback. It all helps us to support more young people with their mental health.
Please be aware that this form isn't a mental health support service. If your child is in crisis right now and you want to talk to someone urgently, find out who to contact on our urgent help page.
At YoungMinds we take your privacy seriously. If you'd like to read more about how we keep the information we collect safe, take a look at our privacy policy.