Lots of young people will have thoughts about suicide at some point, and suicidal thoughts can affect anyone. Having these thoughts does not mean someone is necessarily going to attempt suicide, but it does mean they need help and support. All suicidal feelings should be taken seriously. As a parent, you are right to be concerned and to act on this promptly.
Knowing or worrying that your child is experiencing suicidal thoughts can be an incredibly distressing experience. It is important to remember that it is possible for your child to come out the other side and feel okay again, and that you are not alone. On this page, you can find information, advice and organisations and services that can help you.
If your child is having a mental health crisis and needs urgent help, find out who to contact on our urgent help page.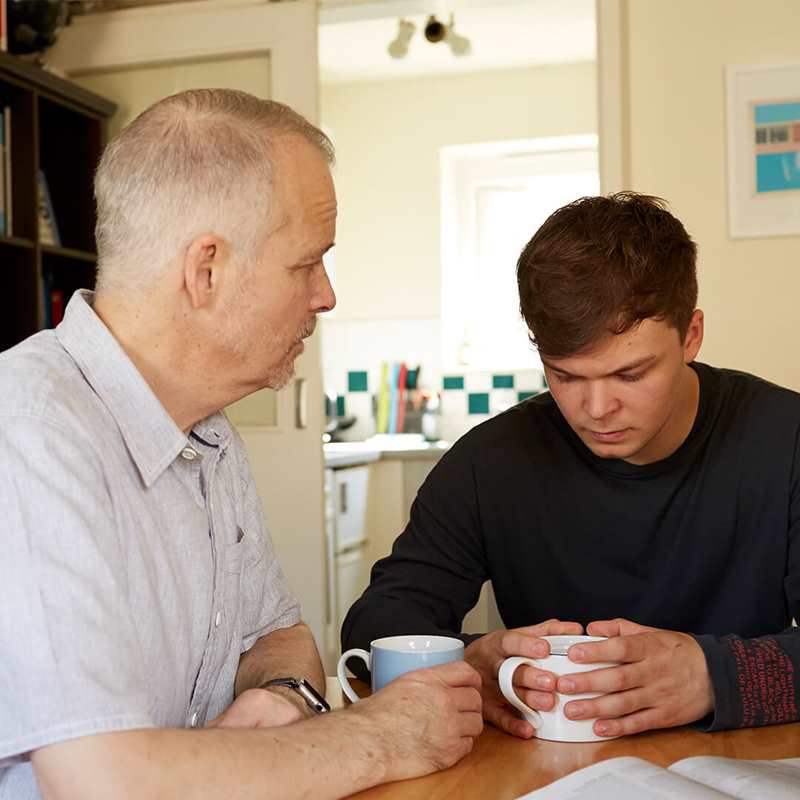 How to know if your child is having suicidal thoughts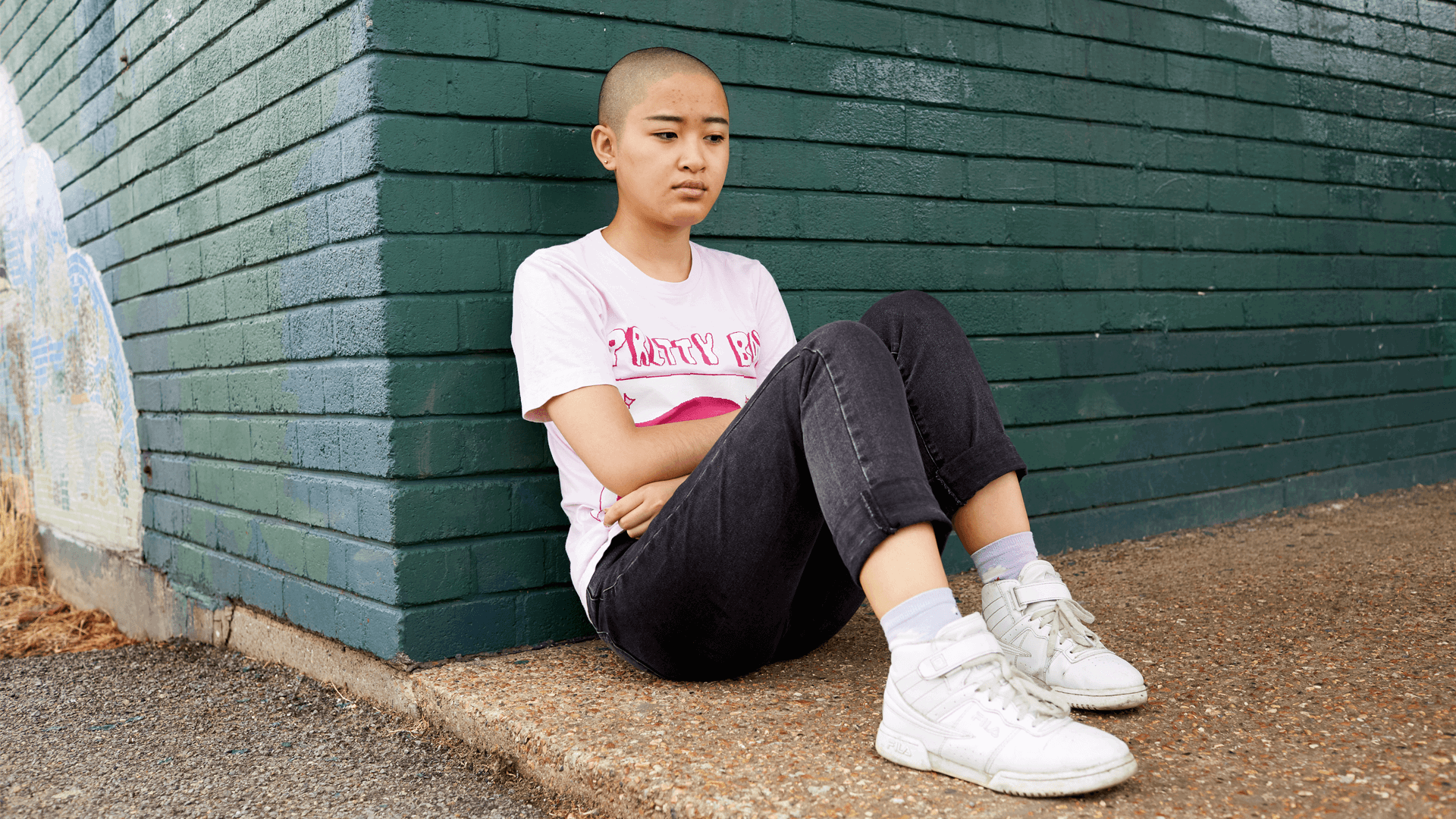 It's not always easy to know if a young person is having suicidal thoughts.
Every young person is different and will express, or not express, their feelings differently. Some young people will be very clear that they are thinking about suicide, while others won't. While suicidal thoughts may be something a young person experiences over a period of time, they can also arise as sudden urges. This can make it difficult to know what you need to do to keep your child safe, and this is often the biggest challenge for parents.
You can try to find out what's going on by creating opportunities for your child to talk to you. Or, you can encourage them to talk to another trusted adult if talking to their parent about this is too hard. We've got some tips below to help you to facilitate a conversation.
If your child isn't talking, changes in their behaviour can also indicate what's going on for them emotionally.
While these won't apply to everyone, your child may be experiencing suicidal thoughts if they:
express feelings of hopelessness, worthlessness, sadness and/or guilt and shame
withdraw – spending lots of time alone, not wanting to be around people or stopping seeing friends
lose interest in daily life or things they usually enjoy
say things like "I wish I wasn't here", "I can't go on", "I can't take it anymore", or "people would be better off without me"; or or talk a lot about death
give away their possessions
seem agitated and/or behave in ways that seem strange or out of character
show changes such as eating or sleeping more or less than usual, or a lack of interest in their appearance
use drugs or alcohol to help them cope when they're struggling, which can intensify thoughts, feelings and impulsive decision-making
are self-harming, or have self-harmed in the past
If you are worried that your child is experiencing suicidal thoughts, it's important to talk your concerns through with a professional – even if you're not completely sure what's going on. You can find out how to do this below.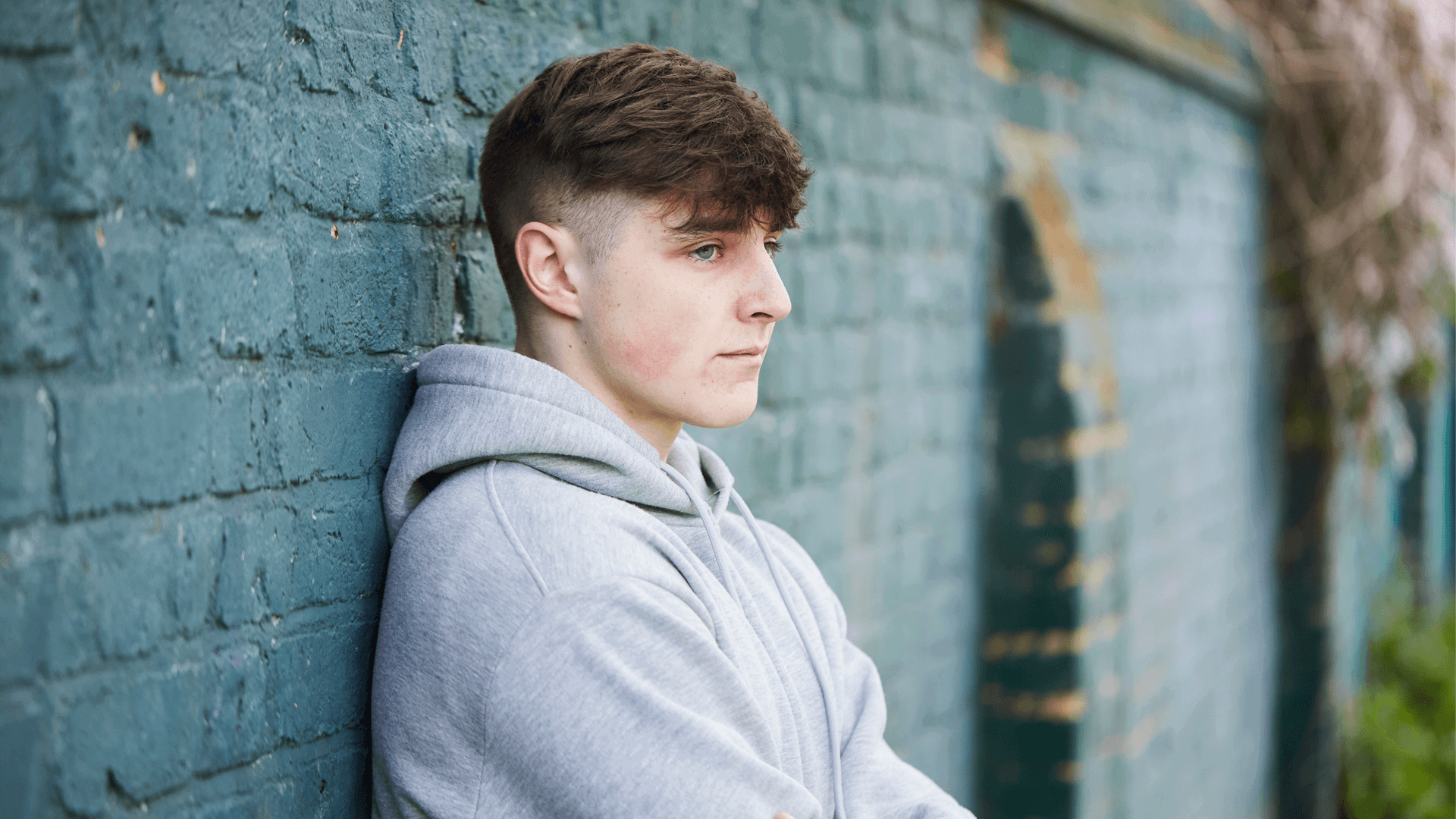 It's useful to understand that while there are links between self-harm and suicide, the fact that a young person is self-harming does not necessarily mean they will go on to attempt suicide.
Research shows that young people who take their own lives are more likely to have previously self-harmed. But self-harm can be a coping mechanism, rather than an expression of suicidal feelings. Some young people will self-harm without experiencing suicidal thoughts.
For more information and advice about self-harm, have a look at our guide.
Talking to your child about suicidal thoughts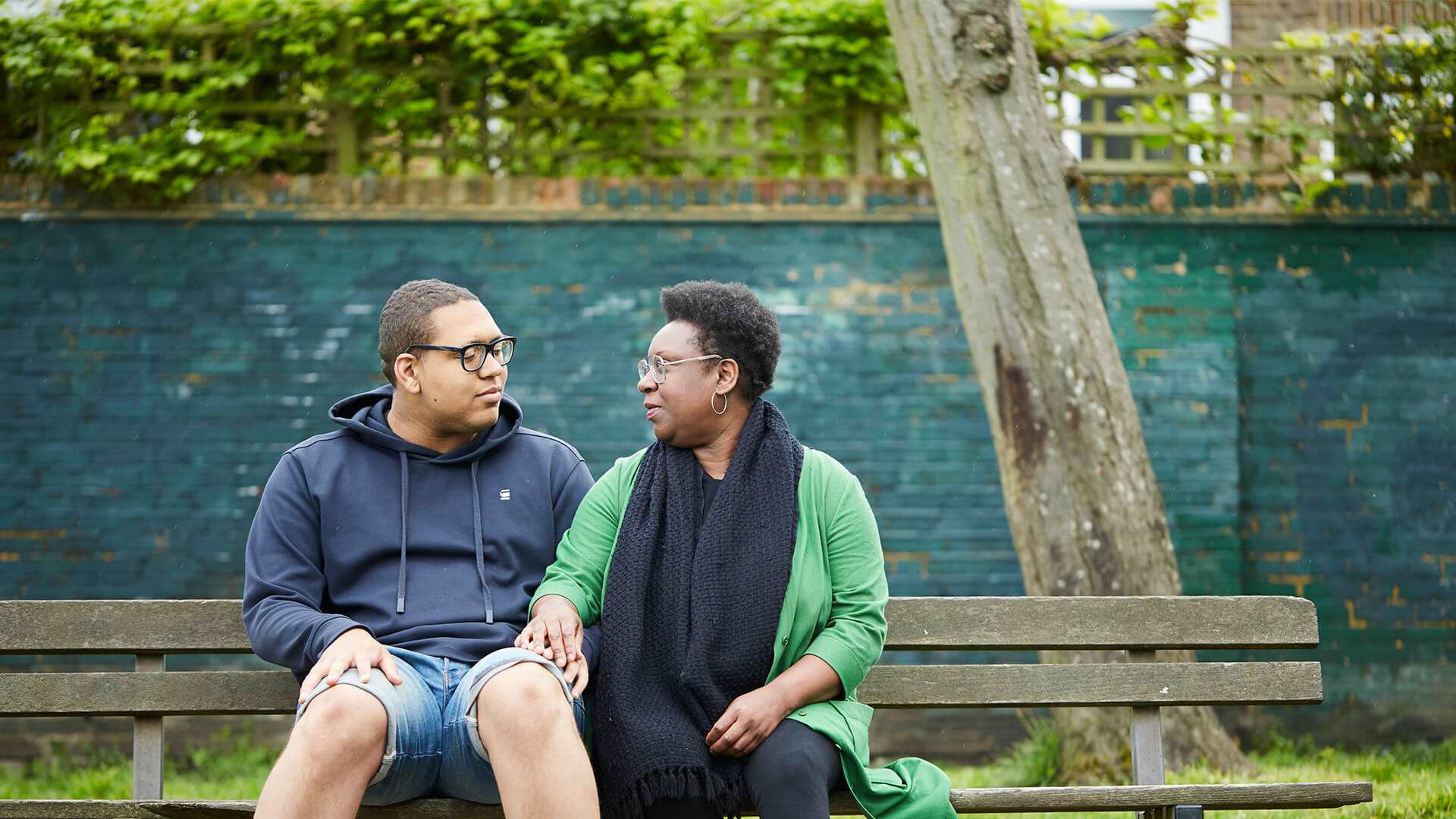 Talking to your child about this may feel difficult, daunting and scary. You may be worried about saying the wrong thing or making the situation worse. These concerns are completely understandable. But in fact, finding out how your child is feeling and giving them a chance to talk can help.
A young person who is thinking about suicide often feels very alone with their thoughts. Being able to share their worries may reduce their feeling of isolation. It can create a safe space for them to talk, making it clear that you are someone they can turn to.
Asking about it will also help you to understand what's going on, allowing you make a more informed decision about what to do next. Remember that talking about suicidal thoughts with your child will not increase their risk or put ideas in their head.
Three tips for approaching the conversation
Start gently, but then move on to a direct question

You can start the conversation gently, with open questions and wording such as: "I'm wondering what is going on for you at the moment", or "I've noticed that you seem really…". This will help the conversation to feel less abrupt for both of you. But it is very important to then move on to a clear, closed question about whether they are thinking about suicide.

Use direct and clear words

If you're concerned that your child may be having thoughts of suicide, ask them directly whether they are thinking about suicide, using clear wording such as 'suicide', 'ending your life' or 'taking your own life'. Avoid ambiguous language such as 'dark thoughts' or 'thoughts of harming yourself'. Being direct lets your child know that it's okay to talk about it, that you want them to tell you, and that you are someone they can talk to.

Practice saying the words aloud first

You might find it helpful to practise saying the words you're going to use aloud to yourself before you talk to your child. For example, getting used to saying words like 'suicide' or 'suicidal thoughts' might help you to feel more confident.
You can get advice and support if you're feeling unsure about how to go about the conversation.
Prevention of Young Suicide (PAPYRUS) supports and parents and carers who are worried their child is having suicidal thoughts. You can have a look at their conversation starters and the tips in their guide for parent and carers.
You can also contact their Hopeline for support, information and advice over the phone. They can talk you through preparing for the conversation, processing what has been said and thinking through the next steps.
What can I do if my child doesn't want to talk to me?
Some young people will find it difficult to talk. As a parent, this can be incredibly challenging. When you're desperate to help your child but they don't want to talk, it can leave you feeling powerless and frustrated. It can also increase the strain on you, making you feel that you need to constantly monitor their level of risk.
If your child is finding it difficult to talk, it could be helpful to find other ways of opening up the conversation. Writing or texting, or talking while walking or doing an activity, could help them to feel more relaxed. You can find more advice about this in our guide to talking to your child.
Some young people may find it easier to speak to someone else, such as another member of the family or a family friend, or to talk online or by text to a helpline service. If this is the case, encourage them to do this when they need to, while reassuring them that you'll still be there.
If you're not sure what's going on, you may find it helpful to reach out to someone at your child's school for support, as they may have noticed changes in their behaviour, or may also have concerns.
Ultimately, if your child doesn't want to talk, there's no way to make them. If you're worried, seek professional help. If your child isn't talking and you're worried about their safety, you should follow the steps below to get urgent professional help.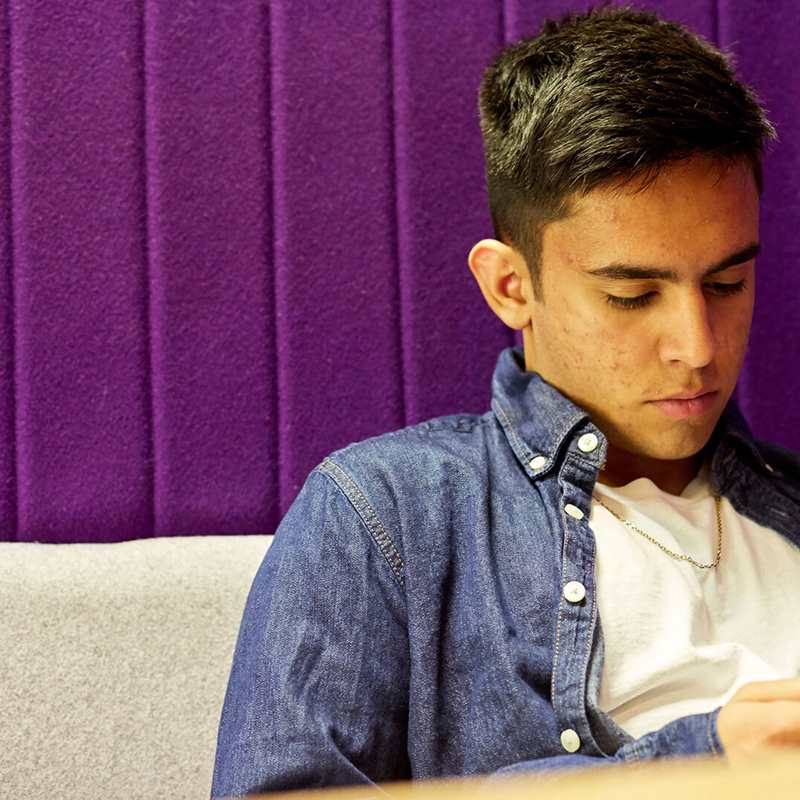 If your child tells you they are having suicidal thoughts
They may have taken a big risk in telling you, and it's important that you discuss this and that they feel heard.
This will help to reassure any worries they have about how you will react, or what you might be thinking.
If they contact you and they are away from home encourage them to get to a safe place.
It is very hard, but try not to show panic as this could discourage your child from being open. Ask your child for a few minutes to gather your thoughts if you need to.
If you can, use their own words to reflect how they might be feeling. Try not to downplay feelings.
This is a parent's instinct, but it can leave a young person feeling dismissed or misunderstood. Focus instead on providing emotional support and letting them talk for as long as they need to.
Try to get a sense of what they feel has brought them to a place where things are so bad, and whether there are changes that could be made in their lives to help things feel better.
It's important to establish whether they have an intent or plan to attempt suicide – for example they might have thought about how, when or where they will do it, or researched methods online. This is the biggest sign that they are at risk of making an attempt. You will need to seek urgent professional help. However young people can act on impulse, so be aware they may still be at risk even if they do not have a plan, and you should still seek help.
Reassure them that you love them, they're not alone, you can find support together and they can talk to you about these thoughts whenever they need to.
Do this after your conversation, even if you do not think your child currently has a plan to attempt suicide. You can find out how to find help and support below.
Where to find professional help
If there is a suicide attempt beginning, or your child has already made an attempt or been injured, call 999 for an ambulance straightaway. You can also call the police by dialing 999 if there is a risk to the safety of other people.
If you are worried that your child is at risk of making a suicide attempt or seriously hurting themselves, or it doesn't feel like they're safe, call 999 for an ambulance or take them to Accident & Emergency (A&E).
If the situation is not immediately life threatening and a health professional such as a GP has already given you a number to call in a crisis, call this number.
Or, if your child is already under the care of a mental health team such as CAMHS and they have a crisis plan that states who to contact when they need urgent care, follow this plan.
You can also call your local NHS mental health helpline (England only) or 111 for urgent advice.
If your child has recently made a suicide attempt but a mental health specialist hasn't assessed them, they need to be urgently assessed. You can ask for an urgent on-the-day appointment with your GP, or call your local NHS helpline or 111 for urgent advice.
Remember that it can be very difficult to judge whether your child is at risk of making a suicide attempt, particularly if you're dealing with the situation alone. If you're worried, don't keep it to yourself – seek urgent professional advice and talk to friends, family and any other people in your support network.
If you're concerned that your child is experiencing suicidal thoughts but you don't think they are at immediate risk, speak to your GP as soon as you can.
Your GP can provide information and advice and discuss the options around treatment and support with you. They may refer your child for an assessment by a mental health specialist or to Child and Adolescent Mental Health Services (CAMHS).
If you need to, you can request an urgent on-the-day appointment with your GP by calling the surgery in the morning.
You can speak to your GP with or without your child, and it is okay to ask your GP for advice even if your child is over 18. If your GP wants to see your child before referring them but your child does not want to go to an appointment, speak to the GP yourself about what to do next.
Your GP should take your concerns, and your child's thoughts and feelings, seriously. If you do not think your child is being offered the support they need, you can ask the surgery to make you an appointment with a different doctor. 
Let your child know about the helplines, textlines and online chat support services available to them. You can find a list of these at the end of this guide. Help them to save the contact details on their phone.
Make sure they know they can access 24/7 support from PAPYRUS, Childline, Samaritans and Shout.
Counsellors and therapists can help your child to make sense of how they're feeling and work with them to find ways of coping.
If you do decide to seek help for your child from a counsellor or therapist, it's a good idea to seek advice from your GP as well. Alongside talking to a therapist, your child may also need a risk assessment or referral for specialist help.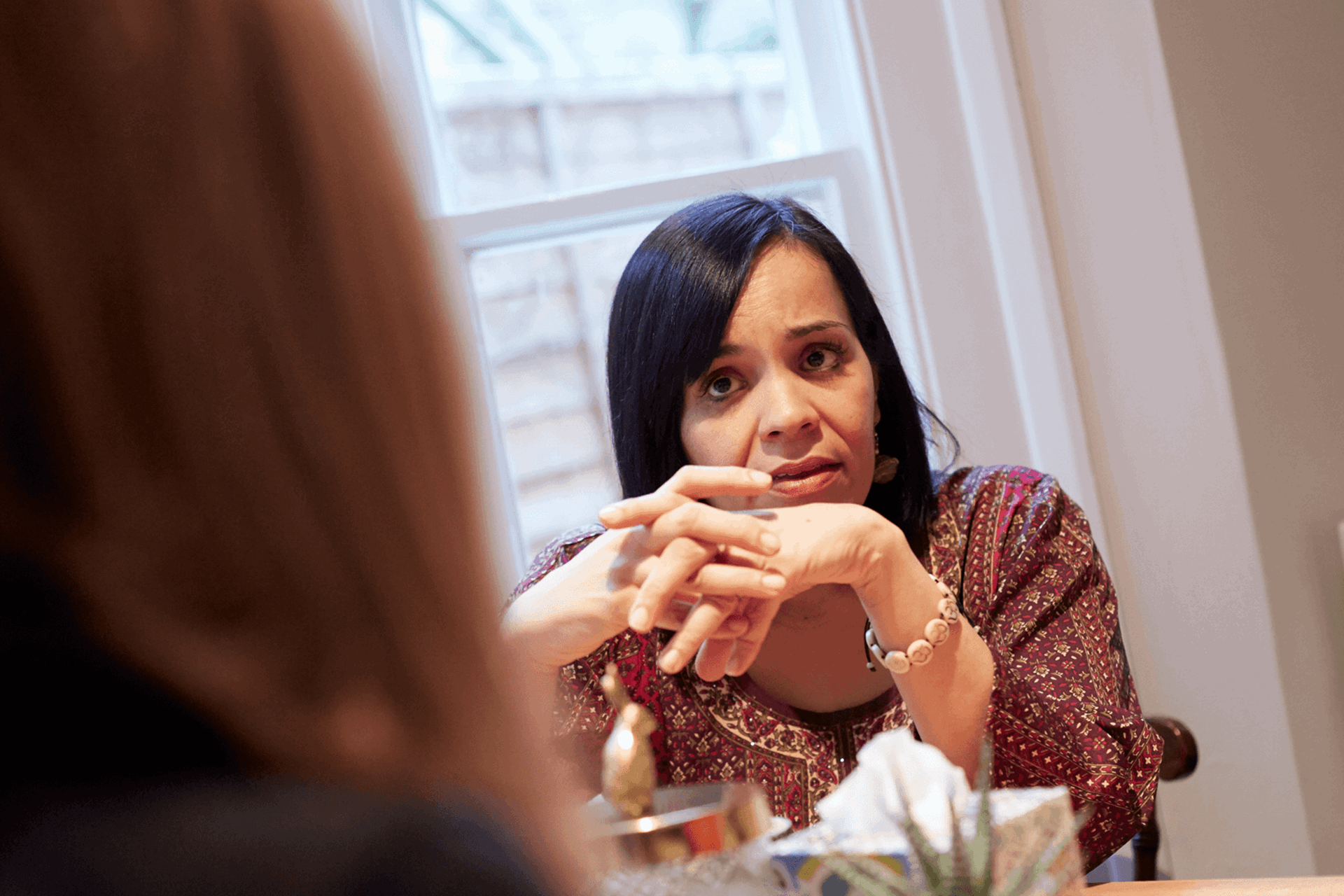 What happens if we go to A&E?
Taking your child to A&E in this situation can feel strange for parents. Remember that this is the right thing to do. The NHS is very clear that a mental health emergency should be taken as a seriously as a physical one – and that you will not be wasting anyone's time.
If you go to A&E, your child should be seen and assessed by a child and adolescent mental health specialist. The specialist who assesses your child will decide on next steps and can also advise you about risk management.
People can be at higher risk of taking their own life during the seven days following a hospital admission for a suicide attempt – so the professional who assesses your child should have a plan around follow-up and support during this time.
If your child is 18 or older, A&E should either provide an assessment by an adult mental health specialist or contact the relevant local service.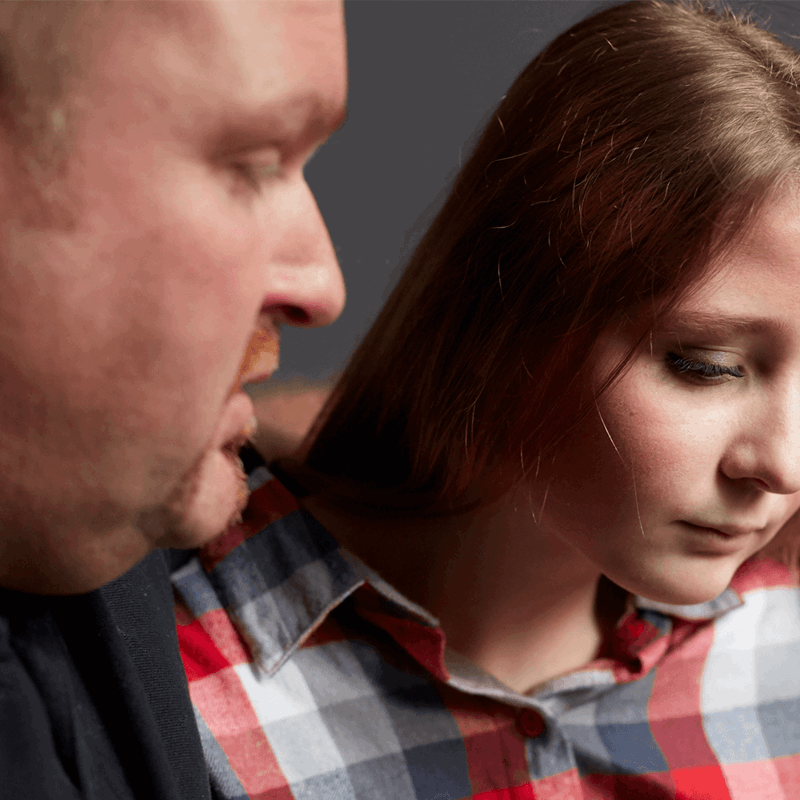 Looking after yourself as a parent
Supporting someone who is feeling suicidal is incredibly hard and a huge responsibility – one that's too big for anyone to manage by themselves. Some parents in this situation tell us they are living in a state of fear all the time. This is exhausting, and can affect your own mental health.
It's important to recognise the impact the situation is having on you, and to think about ways you can take care of yourself – including getting support from other people so that you can take some time off. Talk to someone you trust and ask for help when you need it.
Remember that even when you're desperately worried about your child, it is not possible to supervise them 24/7. If you're feeling like your child needs to be supervised at all times to keep them safe, this may be a sign that the situation is too much for you to manage at home and they need to be in hospital – where they can get the right help and you can be supported by professionals.
Sometimes it helps just having someone there who can listen to what you're going through. If you need someone to talk to, you can call the Samaritans anytime on 116 123. You can also find services such as counselling or therapy through your GP and other local organisations, or privately if this is an affordable option for you.
Useful helplines and websites
Useful helplines and websites
While we take care to ensure that the organisations we signpost to provide high quality information and advice, we cannot take responsibility for any specific pieces of advice they may offer. We encourage parents and carers to always explore the website of a linked service or organisation to understand who they are and what support they offer before engaging with them.
Offers confidential advice and support for young people struggling with suicidal thoughts, as well as family and friends; and information about how to make a safety plan.

Its helpline service - HOPELINEUK - is available to anybody under the age of 35 experiencing suicidal thoughts, or anybody concerned that a young person could be thinking of suicide.

Opening times:

24/7 every day of the year

If you're under 19 you can confidentially call, chat online or email about any problem big or small.

Sign up for a free Childline locker (real name or email address not needed) to use their free 1-2-1 counsellor chat and email support service.

Can provide a BSL interpreter if you are deaf or hearing-impaired.

Hosts online message boards where you can share your experiences, have fun and get support from other young people in similar situations.

Whatever you're going through, you can contact the Samaritans for support. N.B. This is a listening service and does not offer advice or intervention.

Survivors of Bereavement by Suicide (SOBS)

Offers support for people over the age of 18 who have lost someone to suicide.

Opening times:

9am - 9pm, Monday - Friday

Digital support community and charity offering information, peer support, facilitated listening circles, mentoring and courses for parents of children with mental health difficulties.

Founder Suzanne Alderson's book Never Let Go - How to Parent Your Child Through Mental Illness (Penguin, 2020) outlines how she supported her daughter to recovery after she became depressed and suicidal.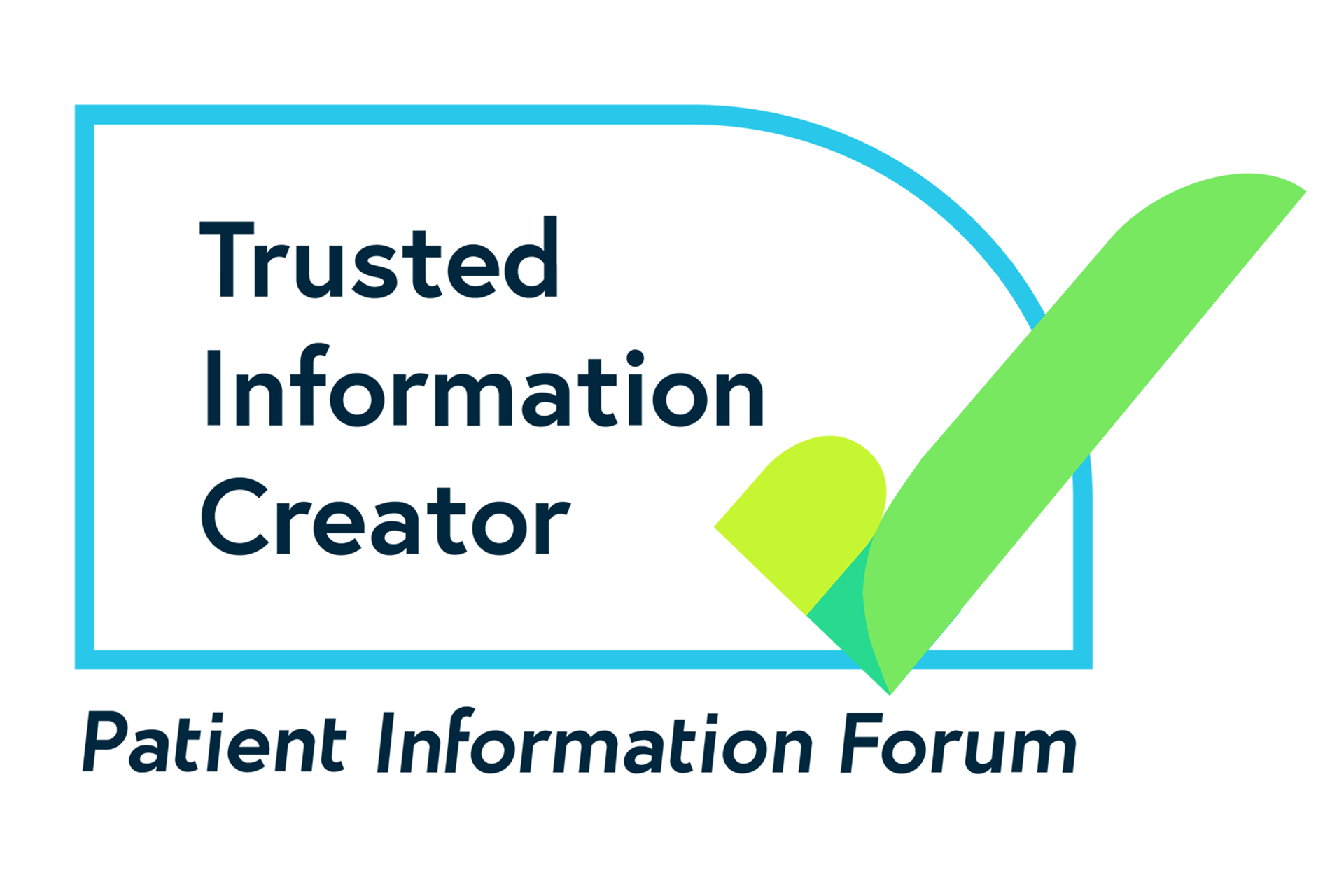 This page was reviewed in January 2021.
It was created with parents and carers with lived experience of supporting their child or young person with suicidal thoughts.
We will next review the page in 2024.
YoungMinds is a proud member of PIF TICK – the UK's quality mark for trusted health information.
Whether you love the page or think something is missing, we appreciate your feedback. It all helps us to support more young people with their mental health.
Please be aware that this form isn't a mental health support service. If your child is in crisis right now and you want to talk to someone urgently, find out who to contact on our urgent help page.
At YoungMinds we take your privacy seriously. If you'd like to read more about how we keep the information we collect safe, take a look at our privacy policy.