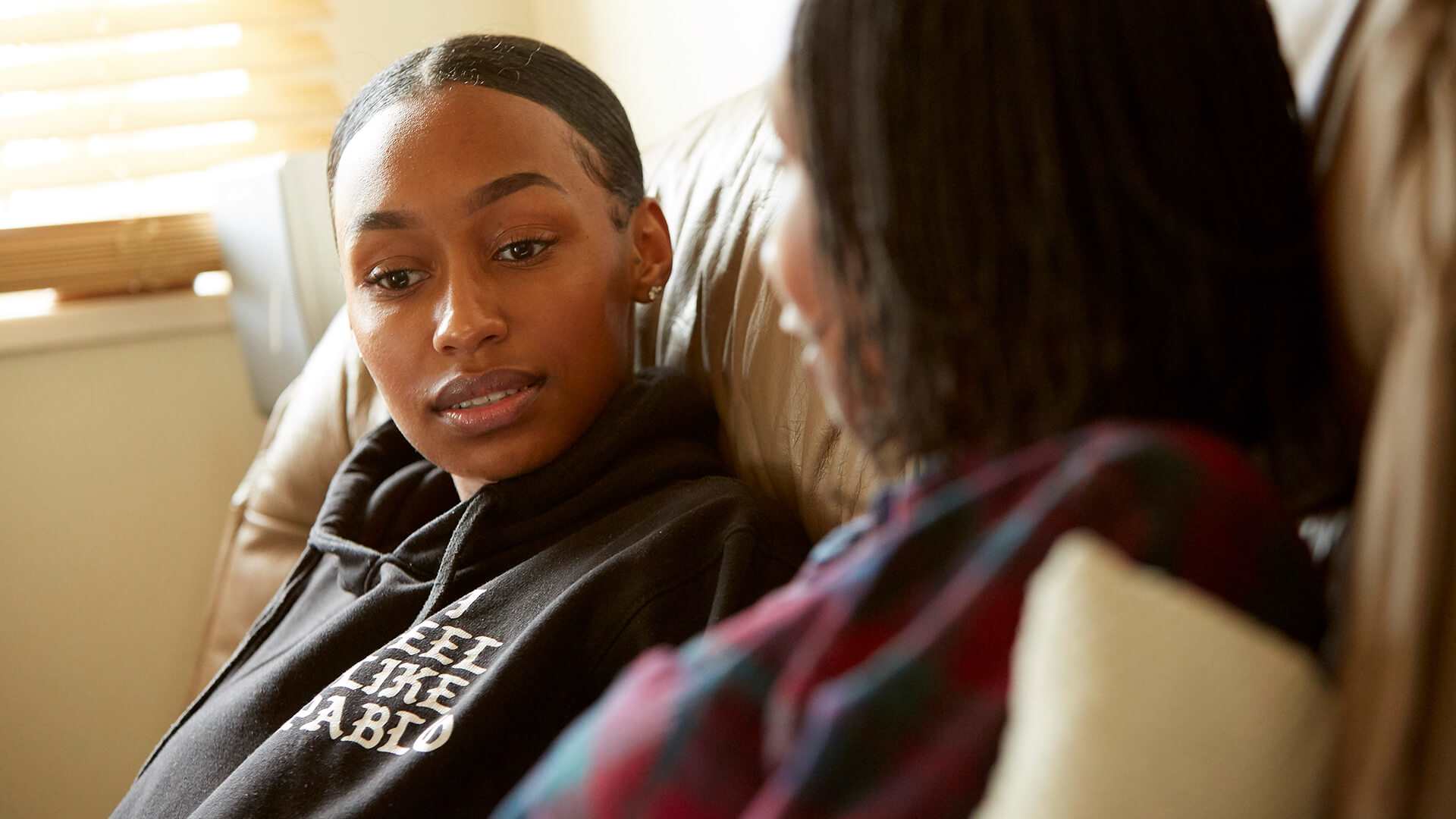 Young people go through all kinds of changes as they grow up – including when they move into a new class, go to secondary school, move to a new house or area, or experience changes within their family. These times of transition can be exciting. However, they can also be stressful, worrying or upsetting.
Change can be difficult when a young person does not want it to happen or does not feel ready for it, feels worried about something new or unknown, needs time to let go of something that has ended or feels that what is happening to them is out of their control. A child or young person may also find change difficult if they are already struggling with other things.
If your child is struggling to cope with change, have a look at our practical tips to help you support them.
Signs your child may be struggling
You know your child better than anybody else. It's important to act on the warning signs if you start to feel concerned.
Catherine, a volunteer on our Parents Helpline, shares her tips:
Look out for a change in things like sleeping or eating habits.
Communicate with your child if you've seen these signs.
Keep going, even if it feels like you're not getting through to them.
Contact your GP or school about the warning signs if things don't improve.
When you've seen these signs, it's really important to try and talk to your child. Keep talking to your child and trying to communicate in any way you can - hugging, listening to them, texting them. In any way, keep the line of communication open with them.
Be part of the solution
As a parent, be part of the solution. There are a number of things you can do to support your child, whether that be helping them plan, problem-solve, or develop a sense of hope for the future.
Jo's tips:
Get interested in what your child is doing.
Open up conversations about what they're involved in.
Keep an eye on pressure points.
Have conversations with them about music, about current affairs, about social media. Get them to teach you about the things they're involved in.
Be your child's anchor
If your child is experiencing problems or going through significant change, it's important that you can be an anchor for them.
Jo's tips:
Being an anchor will be reassuring if things are changing.
Maintain hobbies and routines.
Be a sense of hope by encouraging them.
See what kind of things you can maintain, whether it's hobbies, family favourites or routines. These will provide a safety net if your child is struggling or finding it hard to cope with the change that is around them.
Look after yourself
It's important you look after yourself so you can best look after your child.
Catherine's tips:
Recognise when you're finding things hard.
Talk to family and friends about how things are.
Don't blame yourself - it is not your fault.
Recharge your batteries and relax.
Don't blame yourself, it's so easy to do but it's not your fault. As a parent you can feel guilty all the time, but what is happening is happening and what's really important is that you take care of yourself.
Where to get further support
Useful helplines and websites
Opening times:

3pm - 12am, seven days a week

If you're under 19 you can confidentially call, chat online or email about any problem big or small.

Sign up for a free Childline locker (real name or email address not needed) to use their free 1-2-1 counsellor chat and email support service.

Can provide a BSL interpreter if you are deaf or hearing-impaired.

Hosts online message boards where you can share your experiences, have fun and get support from other young people in similar situations.