What is anxiety?
Anxiety is a normal, human feeling of fear or panic. When we face stressful situations, it can set off our brain's in-built alarm bell system, which tells us something isn't right and that we need to deal with it. Our brain wants the difficult situation to go away, so it makes us feel more alert, stops us thinking about other things, and even pumps more blood to our legs to help us run away.
Most of us worry sometimes – about things like friendships or money – and feel anxious when we're under stress, like at exam time. But afterwards we usually calm down and feel better.
But when you're not in a stressful situation, and you still feel worried or panicky, that's when anxiety can become a problem.
Celebrity vlogger Zoe Sugg (Zoella) revealed that she often suffers from anxiety, so she's had some professional help to learn tools and techniques that help her manage it and live a calmer life.
Just remember that if you're struggling with anxiety or panic attacks, you're not alone.
The symptoms of anxiety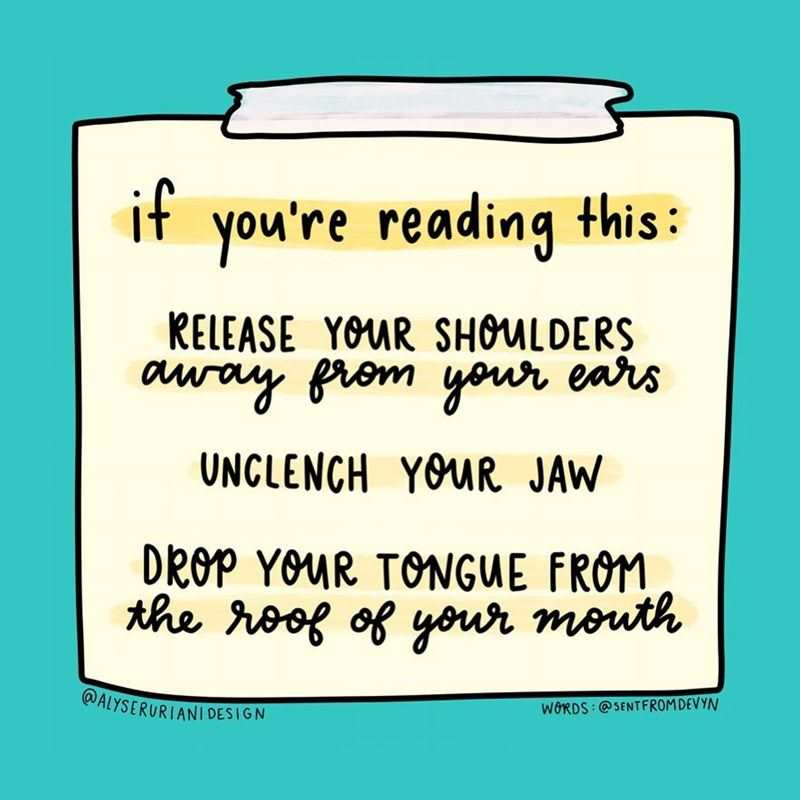 You might start out just feeling generally anxious, but if your symptoms get worse or last longer than they should, it could be time to get some support. Symptoms include:
feeling nervous, on edge, or panicky all the time
feeling overwhelmed or full of dread
feeling out of control
having trouble sleeping
low appetite
finding it difficult to concentrate
feeling tired and grumpy
heart beating really fast or thinking you're having a heart attack
having a dry mouth
trembling, or having wobbly legs
feeling faint
stomach cramps and/or diarrhoea/needing to pee more than usual
sweating more than usual
getting very hot
If you experience any of these symptoms above, it doesn't mean you definitely have an anxiety problem. But if any of them are affecting your everyday life, it's a good idea to tell someone you trust about how you're feeling.
What to do about anxiety
Feeling constant anxiety can be a sign that something in your life isn't right, and you may need some help figuring out what that is.
Talk to your GP
If they think you're suffering from anxiety, whether mild or severe, they can suggest different types of treatment that might help. They can also offer regular check-ups to see how you're doing.
Remember you are resilient and you will get back up when you fall down.
Our Activists explain what a self-soothe box is, how it can help you when you're feeling anxious or panicky, and what they have in theirs.
Treating anxiety
There are ways of treating anxiety. You might try one, or end up using a combination. The important thing is to find what works best for you.
Tips from our Activists and bloggers on dealing with anxiety
I really wish I could tell 17-year-old Emily to just tell someone. Believe me, it feels so much better to get your worries out of your head and be honest about what you're going through.

(If you find seeing family and friends difficult), try to remind yourself that there's no danger with your family or friends, and that you are safe with them.

Write a letter to yourself explain how you feel and why. Be as open and truthful with yourself as you can be. A few days later, read it back imagining someone else wrote it to think how you would help them.

Sometimes all you need to do is stop and focus on your breathing. I have learned many techniques over my time in counselling, and finding one that works for you is important.

I've found that imagining my anxious thoughts physically leaving my brain and floating off into the sky really helps me.

As stressful and anxiety-inducing as seeking help can be in itself, talking to someone and receiving support is the only way to overcome it.
Real stories from young people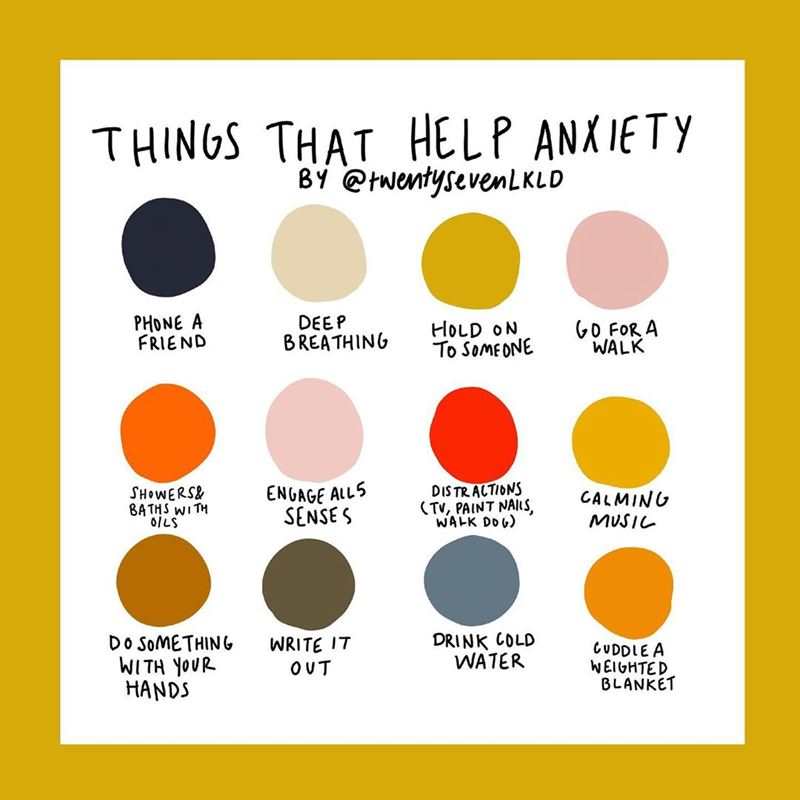 Read more on anxiety
We have more information, advice and real stories on dealing with anxiety
Where to get help
If anxiety is taking over, you are not alone. Here are some services that can help you get through this. 
Supports people struggling with panic attacks, phobias, obsessive compulsive disorder (OCD) and other anxiety-related issues - and provides support and information for their carers.

Offers a specialist youth helpline for people aged 13-20. The opening hours are 3pm - 6pm, Monday - Friday; 6pm - 8pm, Thursdays and Saturdays.

Call 01952 680835 for a recorded breathing exercise to help you through a panic attack (available 24/7).

Information about call costs here.

Opening times:

10am - 10pm, 365 days a year

If you're under 19 you can confidentially call, chat online or email about any problem big or small.

Sign up for a free Childline locker (real name or email address not needed) to use their free 1-2-1 counsellor chat and email support service.

Can provide a BSL interpreter if you are deaf or hearing-impaired.

Hosts online message boards where you can share your experiences, have fun and get support from other young people in similar situations.

Opening times:

3pm - 12am, seven days a week

Offers support and information to anybody affected by obsessive compulsive disorder (OCD).

Opening times:

9:30am - 8pm, Monday - Friday

Supports students to look after their mental health by providing information and advice.

They also provide details about local services offered by universities and information on how you can access support group programmes.

You can call or email for more information (this is not a helpline).