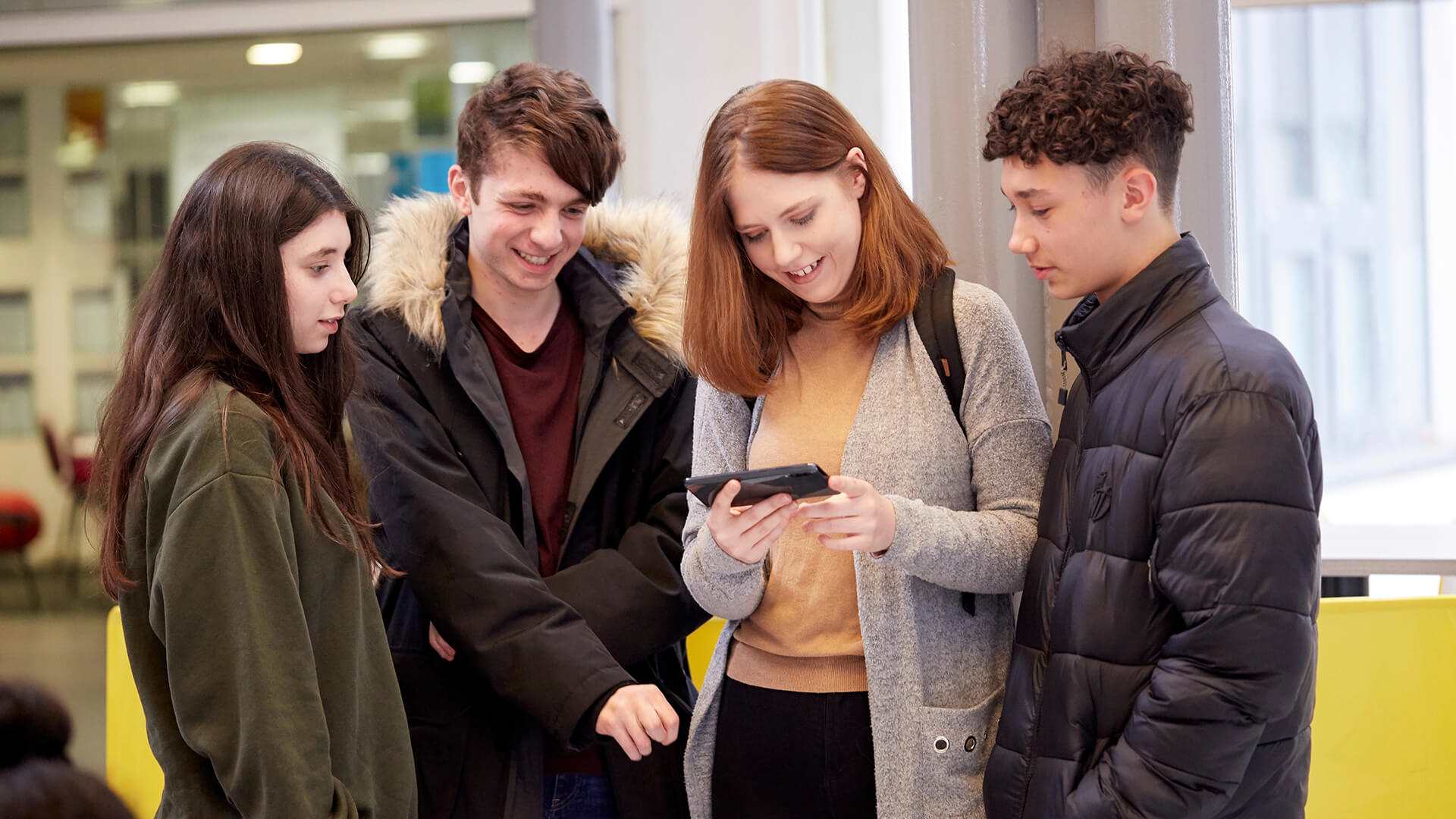 The Covid-19 pandemic has been an uncertain time for all of us and has been tough in so many ways. We've all had to face a lot of change, with isolation rules, restrictions, lockdowns and working from home or home schooling, and sometimes it can feel difficult to know when it will end. Therefore, it's only natural that it affects how we think and feel.
The pandemic may have made you feel:
anxious about the future
worried that you or a loved one will get ill with Covid-19
nervous about being in big groups or social events
lonely or isolated
hopeless and down
grief if you have lost a loved one
grief for events that should have happened during this time but couldn't
like you've missed out the last few years of your life
The important thing to remember is that however you are feeling is valid. We've all had to go through the pandemic, and so there will be many people out there who also feel like you right now – you are not alone. With the right help and support, you can get through this - and we have information and advice that can really help.
If you find yourself feeling down during self-isolation, it can be very easy to slip into the mindset that you are alone, but this isn't the case.
If you're feeling hopeless
It's natural after this long to worry that the pandemic will never end, which may leave you feeling hopeless about the future. If you feel this way, try taking some time to think about how far you've already come. Adapting to change and uncertainty is not easy, and you should feel proud of how you've got through all you've faced in the last few years.
Whether you got through having to isolate, having coronavirus, home-schooling, or maintaining relationships and friendships in a pandemic, it shows your resilience and strength, and can give you hope for the future that you can get through it.
It's also important to remember that you don't have to go through these things on your own. If you're feeling hopeless and down, speak to someone you trust about it. It's likely they will have experienced the same feelings at some point, and knowing that you are not alone can give you hope for the future.
A few of our Activists and bloggers have shared how they're dealing with feelings of hopelessness in the Covid-19 pandemic.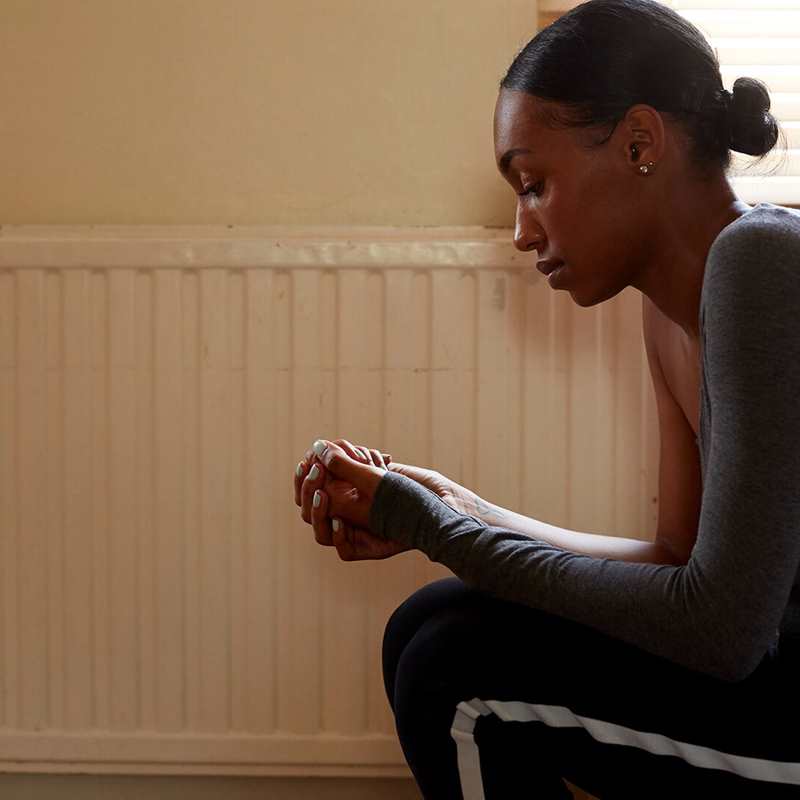 We can only do what is within our power – right now, that means staying safe.

What helps me most when I am stuck in quarantine is creating a timetable for the day. This helps keep the days busy and full of things to look forward to.

If you're feeling especially creative, you could also try making an inspiration board with some of your favourite quotes and images.

You may feel alone but you are not; there are people standing beside you who have your back, even if they're standing beside you in silence.
You may find that reading the news about Covid-19 makes you feel overwhelmed. It's normal when something big is happening to want to check the news a lot, but with everything that's going on, this can begin to have a negative impact on our mental health. If you're finding all the bad news overwhelming, it might be time to limit your news intake.
Here are three tips that can really help:
Limit the time you spend checking the news and try to follow social media accounts that keep you positive and make you smile. Accounts like @the_happy_broadcast on Instagram only post good news stories.

We have loads of tips on cleaning up your social media feed for a more positive time online - take a look at #OwnYourFeed.
If you find it difficult to turn off your phone, or find yourself constantly checking the news and social media, fill your feed with accounts that share positivity.
Struggling with anxiety
It is completely normal during times of uncertainty to feel a bit more anxious than usual, and the Covid-19 pandemic is a time of great uncertainty. So, if you're struggling with anxiety, you are not alone. We're all in this together, and help is available if you need it.
After spending so much time at home during the pandemic, unable to socialise, go to school or see your friends in person, it is normal to feel some anxiety about being in social situations again. You might have mixed feelings about the easing of restrictions – that's very normal. There's no need to feel guilty if you're not as excited as some other people are, or you don't feel ready to go back to how things were. Remember that it's okay to take things at your own pace.
If you are feeling anxious about seeing people again, or being out in public, try taking small steps – for example, you could start by going on a small walk each day and slowly increase the time you are out for. Or if you are going to a social event or seeing someone, you could let them know in advance about how you are feeling. You could discuss with them some things that might make you feel safer or less anxious, such as meeting in a certain place, asking them not to hug you yet, or wearing a mask if they can.
It's normal to feel worried about the rules and regulations changing. But if you find you're worrying so much that it's becoming hard to do other things, speak to a friend or trusted adult about how you're feeling. For tips on how to start that conversation, have a look at our reaching out for help page.
If you have been shielding during the pandemic, the easing of restrictions may feel especially scary. This is completely understandable and everyone's situation is different, so it's important you do what is right for you. You may want to talk to a GP if you have particular health concerns, and they can help you understand what you can do to keep safe.
It's important to remind yourself that you have your own boundaries and, pandemic or no pandemic, nobody can dictate to you what you should or should not be doing.
Our blogger Gigi, 25, shares how she has been struggling with social anxiety since the easing of lockdown measures, as well as what has helped her cope.
With so much focus on the coronavirus, it's understandable if you are experiencing - or have experienced – anxiety about getting sick. When this starts to have a negative effect on your mental health, it is known as health anxiety .
If you are struggling with health anxiety, speak to someone you trust about how you're feeling and see your doctor if you're finding it hard to cope. Help is available, and you deserve to feel better.
Our blogger Hattie, 22, has shared her experience of developing health anxiety since the start of the Covid-19 pandemic.
Having the same distressing thoughts and urges again and again can be a symptom of obsessive compulsive disorder. If these thoughts and urges revolve around germs or health, the Covid-19 pandemic may have been a particularly difficult time. If this sounds like you, we have tips and advice that can help.
Our Activist Charlie has shared their experience of coping with OCD during the coronavirus pandemic, including what has helped them.
Even just going out with my friends can be a challenge at the moment, but we have found that little and often is the best way to make progress and readjust to being in public.
Tips and advice from young people
If you find yourself feeling down during self-isolation, it can be very easy to slip into the mindset that you are alone, but this isn't the case.

Of course I'm scared, but with courage and support from others I'll get there and so will you.

A lot of people are finding things tricky at the moment, and allowing myself to recognise that these are difficult times for everyone and that it's okay to struggle has really helped my anxiety surrounding this situation.

Your wellbeing is always the most important thing to take care of, particularly at times like this. It is okay to be upset now but remember that we're all in this together, and there are always going to be people who will listen and who you can talk to.

As hard as it can be when you have no deadlines, it is important to try and keep a regular routine.

This is only temporary and you will get through this.

Talking to my family about my worries has been really helpful – they've supported me a lot during the pandemic and I'm really grateful to have them in my life.

You may feel alone but you are not; there are people standing beside you who have your back, even if they're standing beside you in silence.

Remember that the world will eventually return to normal and this is not forever. In the meantime, keep celebrating your daily successes, remember that you're doing your best and don't feel guilty about that.

There is no 'right' way to feel or behave in this situation, so be kind to yourself.
Tips for coping in self-isolation or lockdown
Whether it's as part of a national lockdown, or you're quarantining for another reason, self-isolating can be really difficult. It's normal to feel anxious, down, frustrated – or even just bored. It can be helpful to remember that isolation is temporary, and it won't be like this forever. Each day that passes you're a day closer to being out of isolation!
Below are some things you can do to keep yourself occupied in lockdown or self-isolation.
School and Covid-19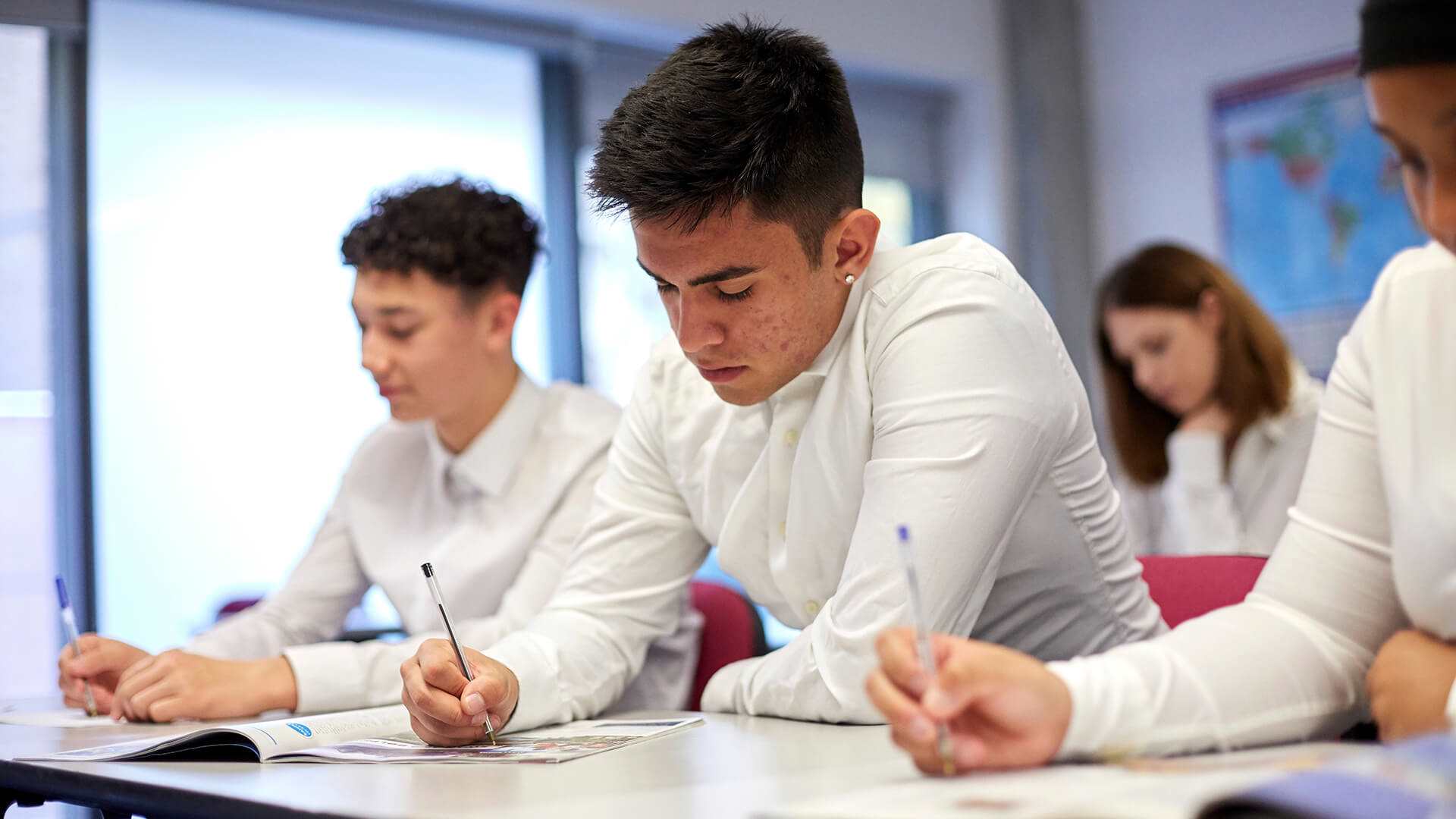 After so long studying from home, it's only natural for school to feel a bit strange, even if you've been back for a while. Everyone adapts to things at a different pace – there is no "right" way to feel.
If you're worried about catching Covid-19, remember that everyone is doing their best to prevent that from happening, and your school wouldn't have been able to reopen if it wasn't safe.
If you find school difficult for any reason, you may have found it hard to readjust after studying from home for so long. You deserve to feel safe, so if you are struggling at school, it's important to speak to an adult you trust so that they can help.
Whatever you're struggling with, visit our guide with advice and tips for coping with problems at school.
Grief and Covid-19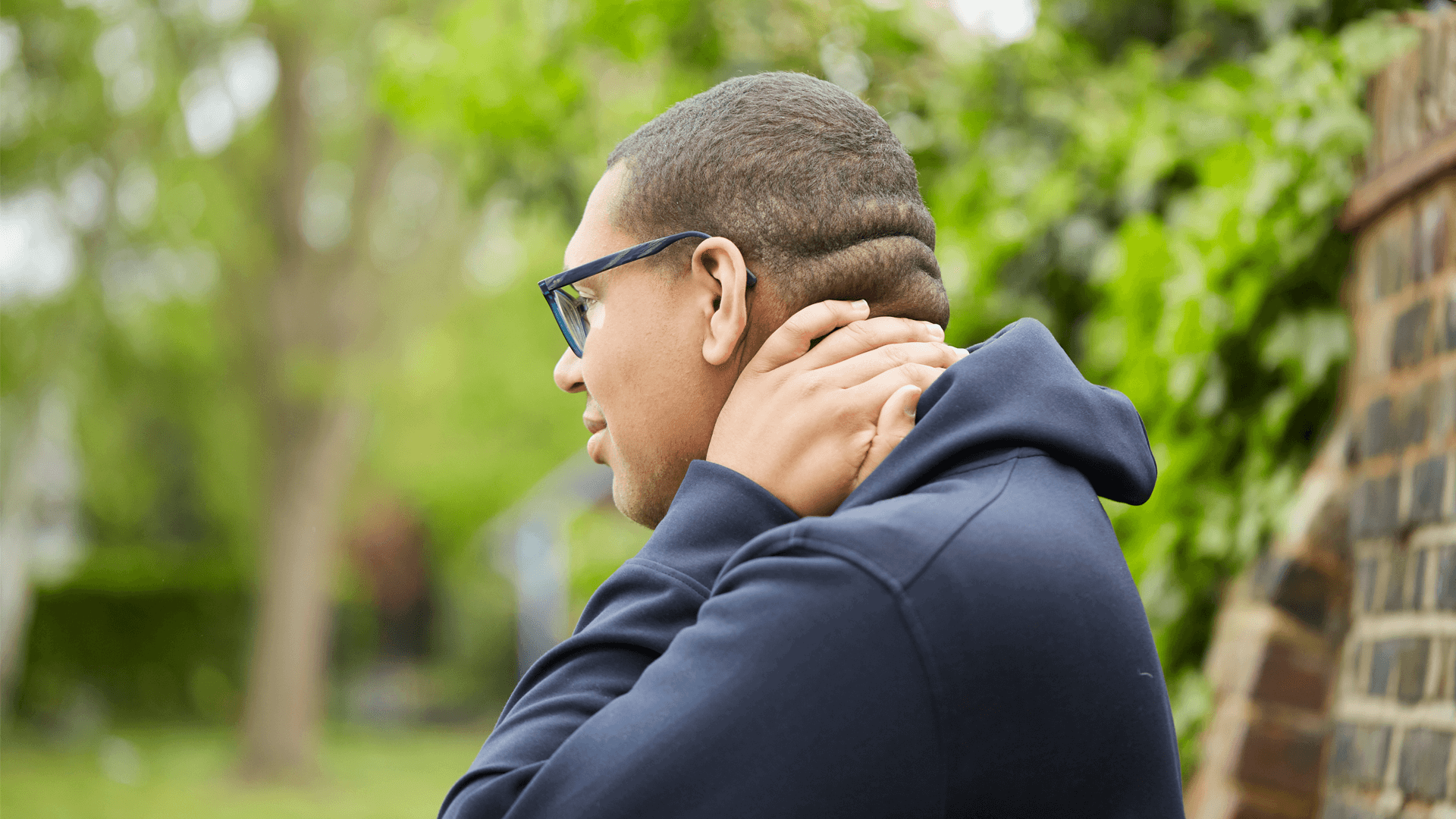 Dealing with loss is difficult and there is no right way to react when someone dies. If you have lost someone during the Covid-19 pandemic, it may feel particularly hard to cope with if you weren't able to see them before they passed, or you weren't able to attend a funeral or memorial service. If this is the case, you might find it helpful to think of your own way you can mark their life, such as creating a memory box, writing down your thoughts and memories of them, or lighting a candle and having a time of silence.
For more tips and advice on dealing with grief and loss, visit our guide.
Real stories from young people
Get help now
See below for a list of organisations and helpline services that have information to support you.
Opening times:

3pm - 12am, seven days a week

If you're under 19 you can confidentially call, chat online or email about any problem big or small.

Sign up for a free Childline locker (real name or email address not needed) to use their free 1-2-1 counsellor chat and email support service.

Can provide a BSL interpreter if you are deaf or hearing-impaired.

Hosts online message boards where you can share your experiences, have fun and get support from other young people in similar situations.

Supports Black, Asian or Minority Ethnic children (11+), young people and parents and carers who have been affected by Covid-19. You can call to talk through any worry or problem, including around issues such as bereavement, physical or mental health, financial issues or unemployment, or bullying and racism.

You can speak to someone in English, Gujarati, Urdu, Bengali, French, Spanish, Arabic, Punjabi, Mirpuri, Pothwari, Hinko, Hindi and Sundhi. Interpreters are available for other languages.

Webchat service available here during opening hours.

Opening times:

10am - 8pm, Monday - Friday; 10am - 3pm on Saturdays and Sundays