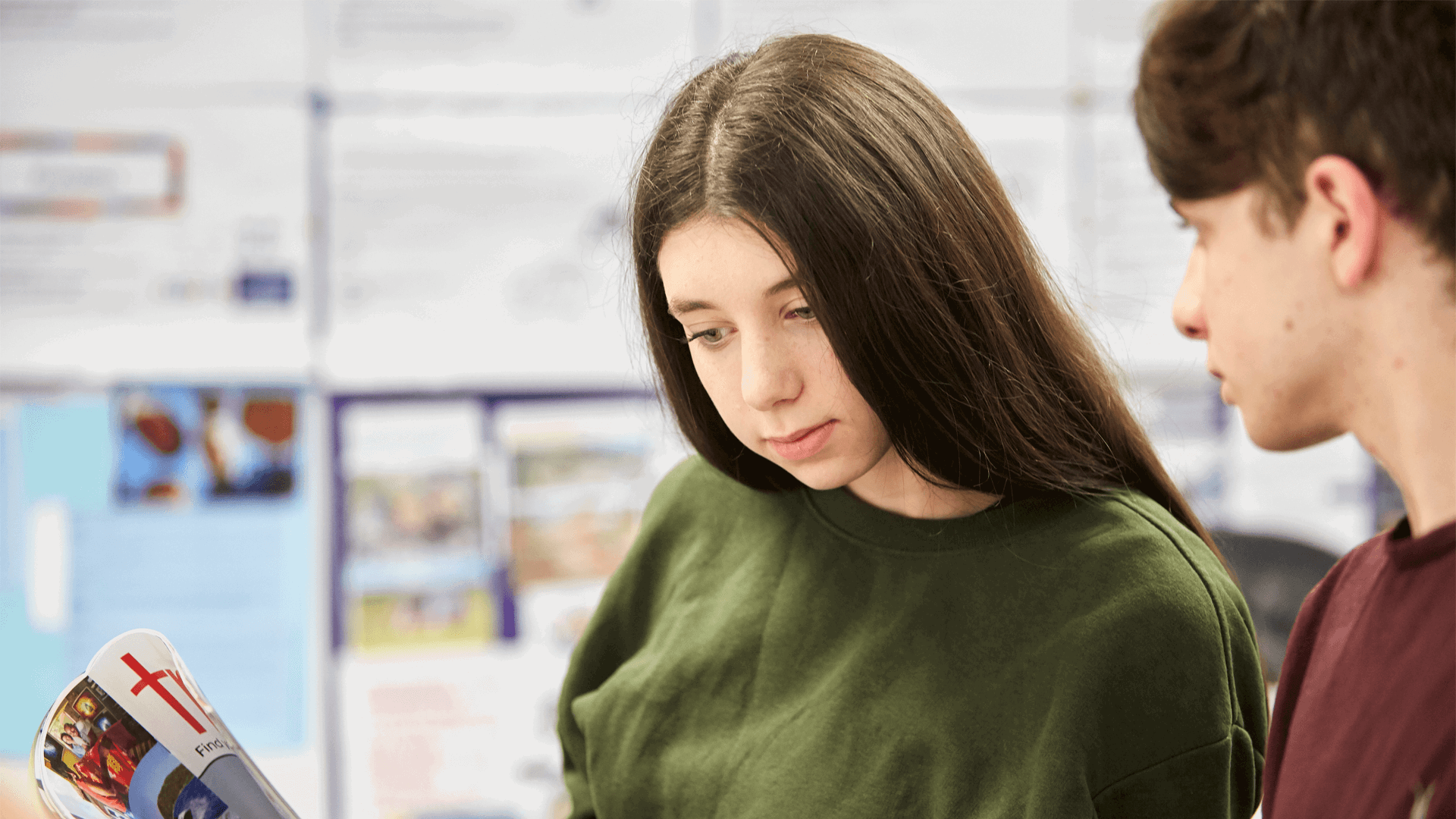 School can be a source of support, belonging, learning and community for young people. It can provide roles and responsibilities that make them feel good about themselves, the opportunity to think about their own opinions, access to sport, drama, art, trips and other new things, a sense of progress and achievement, life-long friendships, and supportive relationships with teachers and other adults.
However, every child and young person will worry about things that happen at school from time to time – and that's completely normal. For some young people, school can become challenging, stressful and distressing over a longer period of time.
If your child is struggling at school, the important thing is to recognise there's a problem to be solved, and to work with them and the school to find the right support as soon as you can.
Signs a young person is feeling worried about school
Young people can feel worried, anxious or unmotivated about school for lots of different reasons.
Some will be worried about something that's happening at school, while others may find school overwhelming because of difficulties in other parts of their life.
Every child and young person will worry about things that happen at school from time to time – and that's completely normal.
Young people tell us their worries about school can include:
finding the work difficult, or having problems concentrating
finding school exhausting, especially if they are dealing with mental health issues
feeling pressure to get good exam results
difficult relationships with friends and friendship groups
not feeling accepted or that they 'fit in'
not getting on with teachers
feeling pressured to be the same and learn like everyone else
experiencing or witnessing bullying
feeling unsupported and not seen as an individual
additional needs such as dyslexia not being recognised
feeling average or no good in a class of high-achieving peers
Young people may show they're feeling anxious about school by:
not wanting to get up and get ready
being reluctant to go to school
getting very worried about relatively small issues, such as remembering the right equipment for
a lesson
feeling sick or having stomach or headaches
not doing schoolwork, or getting lower marks
being angry or upset, or acting out
exploding when they get home, even if they seem okay at school
withdrawing – seeming low, quiet or depressed
refusing to go to school at all
not going to school without you knowing
Helping your child with school anxiety
This could be something at school, at home or in their daily routine that would help them to feel less worried. You can use some of the ideas we've listed later in this guide.
Reach out as early as you can to avoid things building up. Work with their class teacher or form tutor, the pastoral team and other key staff to improve the situation.
This covers everything from getting up to having breakfast, getting dressed, leaving the house and arriving at school. This will help to create a sense of security.
If your child feels particularly anxious while they're at school, they can carry this with them and write down a worry when it comes into their head, helping to keep anxious thoughts from becoming overwhelming.
We're under high pressure and stress over our grades.

It feels like we have to be the same as our peers.

It's okay for us to do stuff that isn't school work – other interests are important.

We need space to breathe and unwind after school.

I'd like it if you made time to chat to me and ask me how my day was when I get home.

I need you to be on my side, and listen to me as well as my teachers.

You can support me better if you really get to know me and what I need.

I need you to trust me, and to not assume you know what school is like.
Share our Beano videos with younger children
If you have a younger child who's feeling worried about starting at a new school, making friends or fitting in, we teamed up with our friends over at Beano studios to make a series of fun videos to help them.
Helping your child with school refusal
Ask them what it is about school that makes them not want to go. Listen to and validate their experience of finding these things difficult, stay as calm as you can and take your child's worries seriously.
Don't shout, tell them off, or physically force them to go to school. Even though the situation may feel stressful, this is likely to increase their anxiety.
Speak to your child's teacher or form tutor as soon as possible. Have they noticed any changes in their behaviour, or in their friendship group or class? Tackling the problem early can be really helpful, as the longer your child is out of school, the harder it can be to go back.
Ask their teacher(s) if there are particular moments when they seem to struggle. For example, it might be during lesson changeovers, break-times, particular subjects, the journey to school or through the whole day. This can help you identify triggers.
Keep in regular contact with key members of staff from your child's school. Work with them to make changes that will help - see the section in this guide on working with your child's school for more advice on this.
Make a log of the days when your child doesn't want to go to school. This will give you a better sense of when and how often they feel like this, and can also help you raise it with the school.
Be consistent with the strategies you try to help them get back to school. Let your child get used to them and remember that it might take a while for something to work. Changing between lots of strategies quickly can be confusing, so only move on when you've tried something for a while without it helping.
Try to stick to the same routine and praise your child for every small step they take. This could be getting out of bed at the right time, eating breakfast, washing and brushing their teeth, getting dressed and eventually leaving the house.
Ask the school to arrange a reduced timetable, with only a few lessons each week – with the aim of building back up when it feels manageable for your child.
Discuss the possibility of changing forms, sets or tutors if your child thinks this would help.
Request a home visit from the school, where a staff member can check-in, show your child the school cares about them and discuss strategies for moving forward.
Think about small, achievable targets your child can work towards.
What will happen if my child doesn't go to school?
If your child is regularly missing days of school, or not going at all, the school's first step will usually be to work with you to try to solve the problem.
Letting the school know what's going on as early as possible, sharing information, attending meetings and being open to trying new strategies will encourage them to take a supportive approach.
If the absence continues, the school may refer you to an Education Welfare Officer from the local council. This person will usually arrange a home visit to find out what's happening and work with you to try to resolve the problem.
If needed, the school and other professionals may also refer your child for other support, including for their mental health.
If your child cannot attend school for a period of time because they are not mentally well enough, it is likely that you will need to provide evidence from a GP or another professional.
If the school is pressuring you to get your child back to school and the communication doesn't feel constructive, a good first step is to re-emphasise to them why your child isn't attending - for example because they do not feel mentally well enough. It may also help to get advice and support from your Local Education Authority.
If the school or local council think your child is missing school without a good reason, you can face legal consequences such as fines.
Tips for working with your child's school
Let them know how your child is feeling and raise any issues that are making school particularly difficult. It might help to write down a list of concerns beforehand, and to bring along a family member or friend to support you.
Arrange a time to check-in on how it's going after a few weeks of trying the strategies - this helps to keep things moving.
You, your child's teachers and your child can use this to record important things that happen. This helps maintain regular communication – giving you a better sense of what things are like at school, and the school a better sense of what it's like for your child at home.
Read through the school's anti-bullying policy. This should set out how the school needs to respond and support your child. It is usually on the school's website but if not, ask to see it. You can read our advice for parents on bullying here.
This could include recognising the things that are being done to help your child. Ultimately, this will help you get more of the support you need.
After meetings, put your concerns and agreed actions in writing by sending an email or letter. This will help to keep things moving, for example you can ask the school to send you a follow-up email when they agree to do something.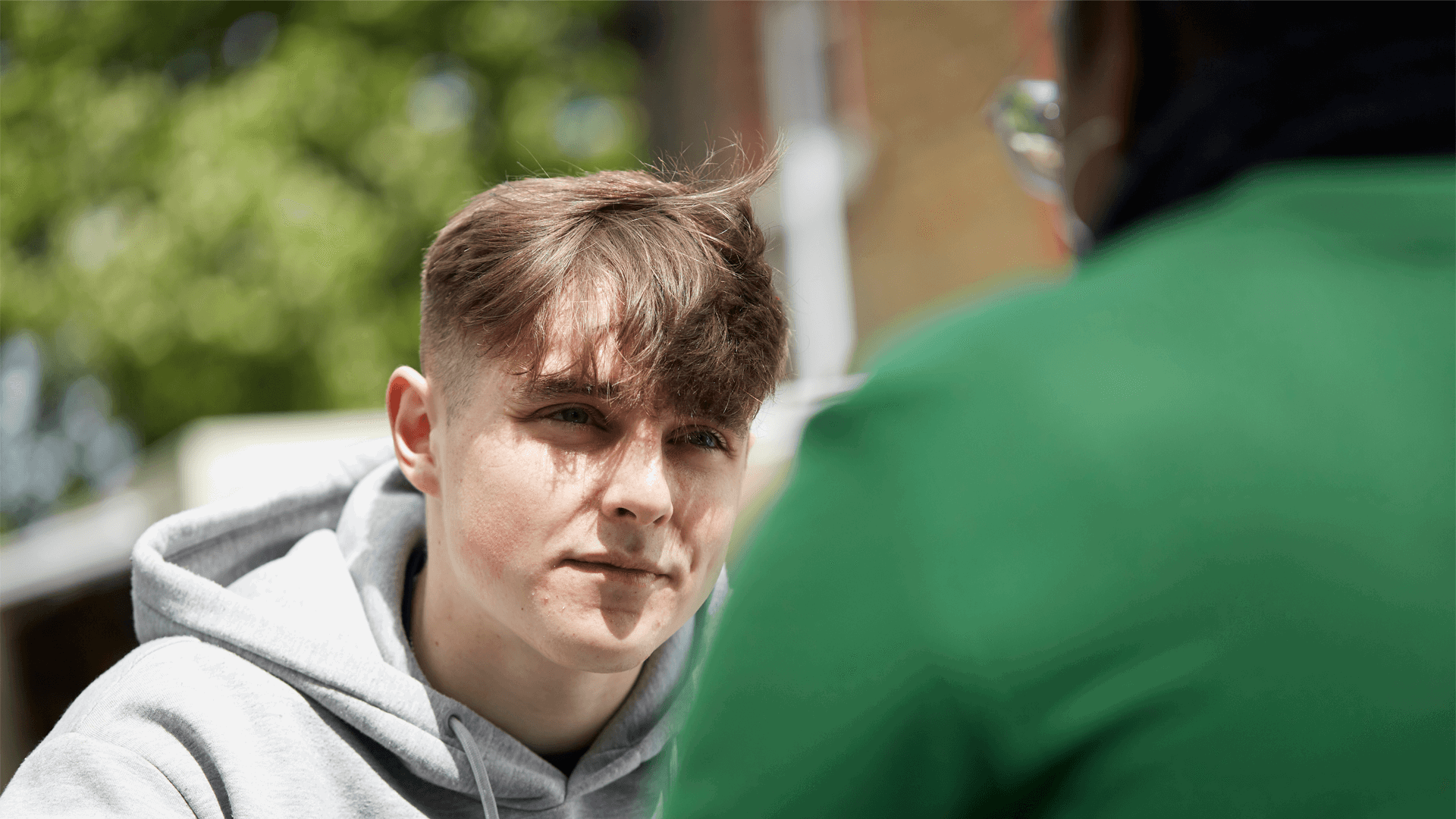 Depending on how difficult your child is finding things, you can discuss some of the following strategies with the school:
linking them with a member of staff, for example from the pastoral team, who they can chat to
linking them with a peer buddy or mentor
finding a way for them to feel more part of the school community, for example by joining a club
thinking of ways they can structure break-times if they are finding them difficult
offering them a new role or responsibility, such as library or book-corner monitor, or learning mentor
offering a flexible start-time or timetable
referring them for additional support such as counselling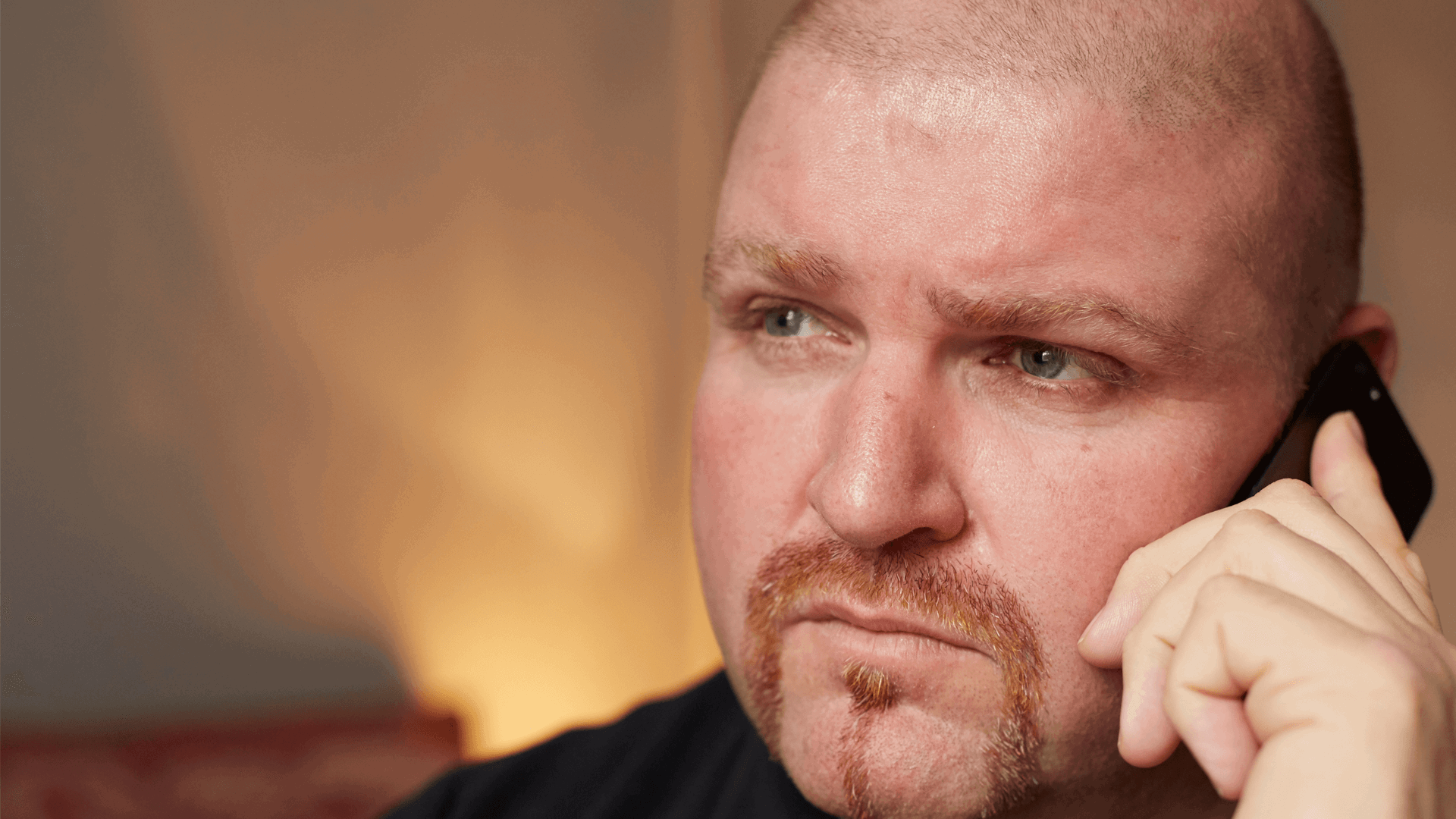 What to do if you're unhappy with how things are being handled
If you are unhappy with the way a member of staff is responding to your concerns, escalate them to a more senior person – such as a more senior teacher, a deputy head, or the head teacher. If this doesn't work, you can contact the school governors (their contact details should be on the school's website), and lastly the Local Education Authority or the Academy Trust.
Finding professional help
A school counsellor or therapist can provide emotional support and help your child to express and make sense of their feelings. If this is offered by your child's school, you can talk to their teacher about making a referral.
If your child's school does not offer counselling, or your child would not feel comfortable seeing a counsellor at school, you can use our guide to help you access it elsewhere.
If you're worried about your child's mental health or wellbeing, speaking to your GP is often a good first step. They can discuss your concerns and, if needed, refer your child for more support - including to Child and Adolescent Mental Health Services (CAMHS).  
Your child's school can also refer your child to CAMHS. If you would like their support with a CAMHS referral, it might help to talk to the school nurse.
If you think your child may have additional needs or learning difficulties, speak to their teacher or the school's SENCO (Special Educational Needs Coordinator) about whether they need to be referred for an assessment. They may then be able to access additional support through the school.
Children and young people under 25 who need more support than their school can provide are entitled to an Education, Health and Care (EHC) plan. EHC plans identify their needs and set out the support that will be provided. You, your GP and your child's school can ask your local authority to carry out an assessment for this. The process can take a long time, so it's often a good idea to try to get support through the school fist.
Your local authority's 'Local Offer' also outlines how parents of children with SEND can access information and local services. You can search for this on your local authority's website.
Children and young people who can't attend mainstream school are entitled to alternative provision of education in a different setting. This could be a separate unit within or outside the school, an independent provider, home tuition or online tuition. Every local authority website should set out its Alternative Provision options.
Where to get further support
Useful helplines and websites
Provides independent advice and information for parents on education issues in England.

You can also find information about exclusions, special educational needs, bullying and other issues on their website.

Opening times:

10am - 1pm, Monday - Wednesday (term time only)

Provides free legal advice about education and family issues to parents, carers and young people.

You can contact them by email about education law here, or about family and child law here.

Opening times:

8am - 6pm, Monday – Friday

Independent Parental Special Education Advice (IPSEA)

Provides legally based advice to help families get the right education for children and young people with special educational needs and disabilities (SEND).

You can book an appointment with their Advice Line or Tribunal Helpline.

Opening times:

1pm - 4.30pm, Monday - Friday

National Autistic Society

For information about educational rights and entitlements, school problems, assessments and education plans, contact their Educational Rights Helpline using this online form.

For information about school exclusions, contact their School Exclusion helpline using this online form. 

Provides support, information and advice for families with children with disabilities.

Free online chat service available. 

Opening times:

9.30am - 5pm, Monday - Friday

British Dyslexia Association

Provides information, support and advice for people with dyslexia, and for those who support them.

Opening times:

10am - 1pm on Tuesdays and Wednesdays; 1pm - 3pm on Thursdays

Provides information and advice for people with dyspraxia, and for their parents, carers and families.

You can also contact them by email using this form.

Opening times:

9am - 1pm, Monday - Friday